Join us on 27 September to learn how to accelerate discovery in chemistry and materials science by integrating the latest breakthroughs in HPC, AI and quantum computing
Click the button below to register

In this special session, Nathan Baker, chemist and leader of Microsoft's Azure Quantum partner development team, will introduce Azure Quantum Elements and discuss how cloud technologies, artificial intelligence, high performance computing and quantum computing are accelerating scientific progress worldwide.
During this one-hour, interactive webinar, we will explore the recent breakthroughs in molecular simulation, which provide exciting new possibilities for computational chemists and materials scientists. We will also discuss the latest advances in quantum computing and describe how to start using Azure Quantum Elements today.
In this free webinar you will learn:
How progress can be made today with Azure Quantum Elements by combining advanced cloud computing technologies to accelerate discovery in chemical and materials science
How to leverage Copilot in Azure Quantum, built on Azure OpenAI services, to augment scientific discovery
How industry innovators, including BASF, Johnson Matthey, AkzoNobel and more, have already adopted Azure Quantum Elements to transform their research and development
How researchers in chemical and materials fields can get started with Azure Quantum Elements today
Our guest speaker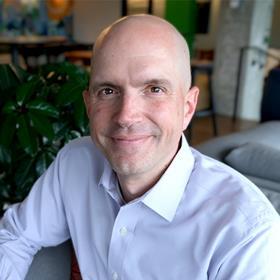 Nathan Baker

Microsoft enables digital transformation for the era of an intelligent cloud and an intelligent edge. Its mission is to empower every person and every organisation on the planet to achieve more. Microsoft introduced Azure Quantum Elements as a comprehensive system that empowers researchers to make advances in chemistry and materials science with unprecedented scale, speed, and accuracy. With it, organisations can accelerate scientific discovery and bring innovative products to market more quickly and responsibly. For more information, visit the Azure Quantum Elements page or sign up to learn more about the Private Preview.
Click the button below to register