The decision on whether renew EU approval for the herbicide glyphosate is to go to an appeals panel on 23 June after a last ditch attempt to get a temporary re-authorisation failed on Monday. However, it is unclear if the meeting will produce the qualified majority vote needed to pass the authorisation, which expires on 30 June. Time is running out for the European Commission which may face lawsuits from industry if it doesn't reach a compromise in time.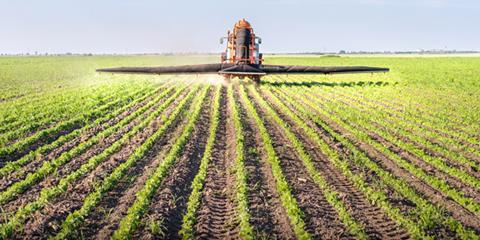 The EU Standing Committee on Plants, Animals, Food and Feed failed to reach agreement on the Commission's latest proposal to re-authorise glyphosate for 12-18 months, to allow time for the completion of a new safety assessment by the European Chemicals Agency. Only 20 countries voted in favour; Germany abstained, and, as votes are weighted by country size and Germany has the bloc's largest population, its approval is significant. Only Malta voted against. The Commission had failed to secure a nine-year renewal at a previous meeting in May.
Glyphosate is one of the most widely used herbicides in agriculture and is found in over-the-counter garden weed-killers. An evaluation of scientific evidence by the European Food Safety Authority (EFSA) last November concluded that glyphosate was 'unlikely' to cause cancer in humans. Based on the EFSA study, the Commission originally recommended renewing glyphosate's authorisation until 2031. However, the World Health Organization's (WHO) International Agency for Research on Cancer has classified glyphosate as 'probably carcinogenic' to humans.
Stalemate goes on
For the appeal committee, which involves representatives of each member state, to produce a majority vote, Germany would probably have to change its stance. But German coalition politics are sensitive. The environment minister, Barbara Hendricks, is a member of the Social Democratic Party and against any re-approval of glyphosate. But the agriculture ministry run by Christian Schmidt of the larger coalition partner, the Christian Democrats, agrees with the German national risk assessment body that recommended licence renewal.
If a decision cannot be reached, the College of 28 European Commissioners will consider the issue, and may adopt its own proposal without member state support. The Commission's other option is to let the authorisation expire, probably within six months, but there is a risk of industry taking the Commission to court if this happens.
'The indecision among Member States and the need for an extension are highly regrettable and a sad sign of how politically charged the glyphosate renewal process has become,' comments Richard Garnett, chairman of the Glyphosate Task Force, which represents manufacturers. The renewal should have been a straightforward process, but, he says, 'it is clear that certain Member States are no longer basing their positions on scientific evidence, which is meant to be the guiding principle of the process.'
But Greenpeace EU food policy director Franziska Achterberg says that without meaningful EU-wide restriction on glyphosate use, the world will be 'awash in a weedkiller which is a likely cause of cancer'. She adds that it is scandalous, but not unusual, for the Commission to keep 'dangerous pesticides' on the market after their licences expire. 'What's new this time is that governments paid attention and didn't just sign off on the Commission's proposal.'
Paul Neve, a weed biologist at Rothamsted Research, says glyphosate is a critical component of current integrated weed management strategies in agricultural crops across Europe. It is one of the last remaining herbicides for effective control of black-grass, for example, which is a major issue for UK arable farms.
And Oliver Jones, an analytical chemist at RMIT University in Melbourne, Australia, says that a ban on glyphosate would mean farmers would use alternative pesticides for which the risks may or may not be as well known. 'The question the EU committee members should perhaps ask is, does glyphosate cause a significant cancer risk at the levels to which people are exposed to it?' he says.
'The UN's Food and Agriculture Organisation, the WHO and the EFSA all suggest not.'