Adapt pharma's naloxone nasal spray makes treating overdoses easier
Sixty million Americans take opioids, with around 20 million at risk of overdosing. The US Centres for Disease Control (CDC) counted 42,000 deaths from opioid overdoses in 2016, with 40% from legally prescribed drugs.
There is a fast acting antidote to overdoses, and Irish company Adapt Pharma developed a version that can be delivered as a nasal spray rather than an intravenous injection. That opens the treatment up to being used by non-specialists such as police, firefighters, or family members. Its success led Emergent Biosolutions to buy out Adapt in 2018 for $635 million (£491 million) in cash and shares.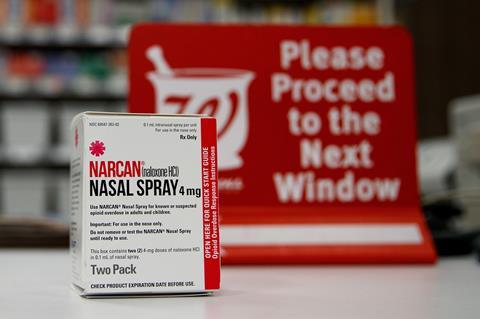 Naloxone was first developed in the 1960s. It rapidly crossed the blood-brain barrier and displaces other opioids from their receptors, blocking their action and leading to instant recovery. 'Naloxone is a fantastic drug. People can be slumped over, and a minute or two later [after receiving naloxone], they can be sitting up,' explains Fintan Keegan, head of technical operations at Adapt.
'Look at the chemical structure of naloxone and morphine and you have to blink. They look almost the same,' says Keegan. However, naloxone is safe and non-addictive. Its main downside is that it can cause instant withdrawal for anyone dependent on opioids, but it saves lives. The Narcan spray delivers 4mg of naxolone in a simple-to-use device. 'We went for the highest dose possible,' recalls Keegan. He says hospitals giving Naloxone intravenously start with 0.4mg, but this is a controlled medical setting. Adapt looked to ambulance services, where doses were around 2mg intravenously.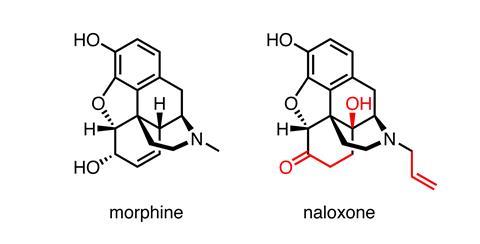 With 50% bioavailability through a nasal spray, Adapt opted for a single fixed dose of 4mg, with two devices per pack. The plan was for first responders such as firefighters and police and family members to be capable of delivering enough naxolone to save a person's life. Other companies opted for lower doses, but Keegan says the US Food and Drug Administration focused on early plasma concentrations of naloxone. 'This was one of the main ways to determine how effective the drug was going to be,' says Keegan. The spray device was approved in 2015 and launched in the US in 2016. Health Canada requested Adapt to make the product available on the Canadian market, on the basis of the FDA approval, a highly unusual move. Narcan became available in Canada in 2017.
Into the community
Adapt had licenced an early formulation of Narcan from Lightlake Therapeutics (now known as Opiant Pharmaceuticals) in 2014. The company combined that with a spray device that had been used for around 20 years. Crucially, Adapt priced Narcan below an autoinjector device for naloxone (Evzio). 'There's no point having this price sitting on the shelf,' says Keegan. Narcan sold $25 million in its first year on the US market. That is understood to have risen to more than $80 million in 2017 and is expected to more than double again to $170 million for 2018.
In October 2018, Emergent BioSolutions completed its purchase of privately held Adapt for $635 million in cash and shares. Emergent specialises in products for public health problems, including vaccines for anthrax and smallpox and a skin lotion kit for neutralising and removing nerve agents – the US Department of Defense is one of its biggest customers. It has a Zika virus therapeutic and Zika vaccine in clinical trials too.
'The opioid epidemic is getting worse. We've done a lot, but someone with deeper pockets could do better [to distribute Narcan]. Someone like Emergent,' says Keegan. Emergent says that Adapt fits with its mission to address public health threats. 'Adapt has had exceptional success in making the product accessible to state and local government agencies,' says Doug White, senior vice president at Emergent BioSolutions. 'We have a long history of partnering with the US federal government and other governments. Our experience and capabilities will be a great complement to their activities.' He also notes Emergent's experience in supply chain management, and says his company will facilitate greater awareness and accessibility to Narcan.
'Outside of first responders, we think there is a lot of upside in making sure Narcan is available through pharmacies. Five states have laws in place to require naloxone as part of an opioid prescription and several others are in the process [of passing such legislation],' adds White. Keegan agrees: 'More people are dying from this than car accidents [in the US]. We need to have naloxone in the community, not just in the hospitals or emergency rooms.'