A crisis in Brazilian science is underway as money fails to materialise for researchers in universities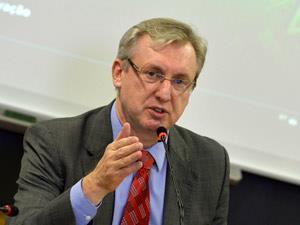 As economic woes grip Brazil, the country's scientific enterprise has been hit hard. The Brazilian economy is expected to contract 3.5% this year following a 3.8 percent contraction in 2015, marking its worst economic downturn in a quarter century. Science funding has taken a knock, despite arguments that such investment is exactly what's needed to pull Brazil out of its slump.
The budget for Brazil's Ministry of Science, Technology and Innovation (MCTI) has been slashed by almost 20 percent and sits now at about R$4.3 million (£830,000). The ministry also faced a significant reduction in 2015, and overall about one-third of its budget was lost from 2014 to 2016.
'There is a huge crisis in Brazilian science,' warns Helena Nader, president of the Brazilian Society for the Advancement of Science (SBPC). She says the problem goes beyond the nation's current economic crisis and has to do with the Brazilian government's 'lack of vision' about the importance of science and education to the country's economic success.
Researchers at Brazilian universities have really felt the squeeze since last year, according to Cassia Turci, who directs the Federal University of Rio de Janeiro's Institute of Chemistry. Turci says that she and colleagues have had numerous research projects approved by the funding agencies but in many cases none of the money, or only part of it, has been released.
The cuts to the MCTI have slowed down some important research programmes in Brazil, including the National Institutes of Science and Technology (INCT) – one of the country's biggest science and technology players. INCT aims to boost research in key areas like sustainable development, as well as to promote innovation and entrepreneurship.
There was a call to create a new INCT in 2014, and R$864 million were set aside for this new programme, to be contributed jointly by the MCTI, the Ministry of Health, the Ministry of Education, and state funding agencies, among others. However, the MCTI announced last year that these plans were being delayed. The official reason given for this holdup was the fact that the programme's peer review process would be carried out by scientists from abroad, but it has since been revealed that a lack of funding was also to blame.
Missing money
While all the research proposals for the new INCT have already been evaluated and winners have been selected, only part of the money needed to fund them is available for release later this year. The rest of the funds necessary to support the programme are currently under negotiation with the Inter-American Development Bank, Nader tells Chemistry World.
Nevertheless, Brazil's science minister, Celso Pansera, remains confident that the MCTI will rebound. He says the agency will prioritise scientific areas where investments are needed, but no research projects will be halted this year. 'We expect new resources from multilateral organisations that we are still negotiating, but no strategic project will be interrupted,' Pansera states.
We expect new resources from multilateral organisations that we are still negotiating, but no strategic project will be interrupted
Another initiative that has been dramatically reduced as part of the ongoing belt tightening is Brazil's landmark international mobility programme Science Without Borders, which was created by Brazilian President Dilma Rousseff in 2011 to expand the nation's science, technology, innovation and competitiveness. The initiative is supported both by the Ministry and Education and the MCTI, through the respective funding agencies Coordinating Office for the Advancement of Higher Education (CAPES) and the National Council of Scientific and Technological Development (CNPq).
In its first four years of operation, Science Without Borders funded roughly 101,000 scholarships to enable the international exchange of Brazilian researchers, undergraduates and post-graduate students. In 2015, about R$3.7 billion was provided to the programme by CAPES and R$1.1 billion by CNPq. This year, those amounts were slashed to R$1.46 and R$0.5 million, respectively.
In Brazil, as with other countries, there exists both federal and state science funding agencies. Research in Rio de Janeiro would be especially hard hit under a proposal by the state government to reduce its science budget by 50 percent. Rio de Janeiro's constitution dictates that 2% of the state's tax revenues should be allocated to Faperj. But the new proposal, which must still be approved, reduces that amount to 1%.
The SBPC and the Brazilian Academy of Science have recently sent a letter of opposition to Rio de Janeiro's governor and the president the state's legislative assembly. They warned that the negative impact of such policy change would, if approved, hit all of Brazilian science, not only science in Rio de Janeiro.
The higher education and research institutions of Rio de Janeiro account for 20 percent of the Brazilian scientific and technological research enterprise, the two organisations explained.