Academics consider their future in UK in referendum's wake amid reports of researchers being excluded from EU projects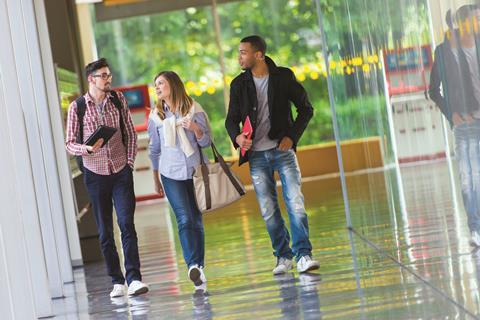 The result of the EU referendum has plunged academia into uncertainty. While the UK remains an EU member, the government insists it is business-as-usual. However, reports are emerging of researchers losing places on EU research consortia. With huge questions hanging over future funding and employment, many researchers are angry and increasingly despondent. Those who see positive outcomes for the sector appear to be few and far between.
In legal terms, the UK remains an EU member and nothing changes yet (see box). Jo Johnson, science and universities minister, and the EU commissioner for research Carlos Moedas have reassured UK researchers that they can still participate in EU programmes, such as Horizon 2020, and apply for EU research grants. Johnson has asked to be told about any discrimination against UK participants in EU programmes and remains 'in close touch' with Moedas.
However, reports of discrimination are already emerging. Duncan Bruce, head of the chemistry department at the University of York, says a colleague has already been asked to leave a planning consortium for an EU network. 'The reasons for exclusion were around uncertainty of long-term UK participation, whether student mobility would be allowed and perceived possible anti-UK bias by referees,' he says. 'We are very much the envy of the world in having the possibility for funding at such a transnational level and now … this is potentially thrown away.'
Chris Husbands, the vice-chancellor at Sheffield Hallam University, told the BBC that researchers at his university have been affected by the fallout from the referendum. He knows of four collaborative research applications, being working up for a September submission, where researchers from other European countries have told his colleagues that they no longer feel that the UK should be a partner because 'they don't have confidence in what the future is going to hold'.
Financial black hole
In 2014–15 alone, UK universities attracted more than £836 million in research grants and contracts from EU sources; that's 14% of all UK income from grants and contracts in that year, according to Universities UK. The UK did 'disproportionately well', securing 15.5% of funding from the previous EU research programme (FP7).
Nick Norman, head of the chemistry department at the University of Bristol, says his department received about 25% of its research grant income from the EU during 2008–14 so any withdrawal of EU funding would mean a 'very big hole indeed'. His department is also very successful in securing Marie Curie Fellowships, which provide European placements for postdoctoral researchers.
[[It will be harder to attract excellent candidates from EU counties to work in UK universities]]The only positive so far, he says, is that current EU students and applicants for 2016 are secure. However, he adds: 'Although we are still in the EU, it is not business as usual because of the huge uncertainty hanging over everyone. The university's advice is to go ahead and submit applications for the next deadlines. But the impact that Brexit will have on the process is unknown which makes planning almost impossible.'
Emma Raven, head of chemistry at the University of Leicester, points out the UK receives much more back in funding from the EU than it puts in. 'Brexit is a disastrous decision for science in the UK, and is already having a destabilising influence on those personnel based within the UK, and is likely to negatively affect the long planning processes that universities are engaged in as well. It can only deter the best scientists wanting to come to the UK to work.'
Rare disease research may also suffer. Anne Rosser, professor of clinical neuroscience at the University Hospital of Wales, Cardiff, says Brexit will have 'a disastrous impact' on rare diseases, where researchers struggle to compete for limited national funds. She is involved with two EU consortiums, the European Huntington's Disease Network and the Repair-HD Consortium, and worries that Brexit threatens decades of work. 'Europe is an important partner for us. It will continue to be, but now it feels like we have one hand tied behind our back. Free communication and a collaborative spirit has been essential in driving our work forward.'
Rosser has many colleagues and students who feel anxious and threatened. 'It will be harder to attract excellent candidates from EU counties to work in UK universities. Why would you come now that a major source of funding is under threat, the economy may be in trouble, migrants are felt to be less welcome and it may be more difficult to travel to meet collaborators?'
Future considerations
This is a common concern and was expressed in evidence given to the House of Commons science and technology committee, which has opened an inquiry into the implications and opportunities of leaving the EU. Jeremy Baumberg, director of the nanophotonics centre at the University of Cambridge, said some young scientists from the US and Asia had changed their mind about coming to the UK. He fears grant applications are less likely to succeed with UK involvement due to 'intangible' points of view from referees and committees, often a key point in highly competitive funding deliberations.
[[This is my life's work. Should I give up on it or follow the funding outside the UK and rebuild my life abroad?]]Baumberg, a fellow of the Royal Society, says he is 'seriously considering' his future career in this country. He's not the only one. David Lester, a computer scientist at the University of Manchester, is involved in the Human Brain project, a €1 billion (£850 million) EU neural computing project. It is not clear if the UK partners will be able to continue their portion of their work when the next tranche of funding comes through in 2018 and they are no longer EU members. 'This is my life's work. Should I give up on it or follow the funding outside the UK and rebuild my life abroad?' He has received two offers of work from EU partners in the project.
So what's next? Discussions to define the UK's relationship with the EU, and the longer term implications for students, research programmes and fellowships, could take up to two years. In terms of funding, the UK could negotiate for access to EU programmes, which would probably come with conditions attached. An alternative would be for the government to restore such funding unilaterally through its own programmes, for example through the research councils. However, many senior academics are doubtful that higher education will be a high priority for the government when allocating the money previously paid to the EU.
The best case scenario, predicts Kieron Flanagan, a science policy analyst at Manchester Business School, is that the UK becomes an associate member of programmes such as Horizon 2020. However, associate membership has drawbacks, he adds. 'My understanding is that associate members don't have much say in the priorities and mechanisms of the programmes, and presumably no say in the size of the programmes.'
Soothing troubled waters
The main issue now is to reassure EU partners who are concerned about UK participation in proposals. 'The government should give a clear commitment to honour all funding commitments,' he says, 'because, although there is no legal reason for partners to drop the UK, there is no way to police the situation if they are.'
However, Joanna Williams, senior lecturer in higher education and academic practice at the University of Kent, is more optimistic. 'Brexit does not automatically mean an end to the free movement of people within Europe. It could allow greater freedom for collaborations with scientists from outside Europe.'
While UK science funding from the EU is now in doubt, she stresses that EU funding is only part of the overall science spend, and some institutions receive a far larger proportion of their income from other sources such as trusts and charities. 'The EU has allowed the UK government to abdicate responsibility from funding of science. If there are financial gains from leaving the EU, then the national government must reassure researchers that current funding levels will be maintained.'
Moreover, EU science funding often carries conditions, she adds, some of which have far more to do with meeting social and political goals than scientific aims. 'Brexit could free UK researchers to concentrate on science and not on meeting other EU-determined priorities.'
UK government reassures university staff and students
Jo Johnson, universities and science minister, confirms there will be 'no immediate change' to:
The status of current EU students or those about to start a course in the coming academic year (2016–17)
Tuition fees paid by current EU students attending UK universities, and their eligibility for loans and grants
The status of UK students on Erasmus+ placements, and those applying to participate in Erasmus+ in 2016–17
UK visa policies for EU staff in UK universities, or for those considering coming.
The Higher Education and Research bill's passage through parliament; a second reading is planned before parliament's summer break