We make sense of what the referendum decision will mean for the country's universities, researchers and students
Let's go back to basics. The UK voted to leave the EU… what is this going to mean for science?
The short answer? Nobody really knows.
It's worth noting that – technically speaking – nothing has changed yet in the sense that the UK is still part of the EU. Article 50 of the Lisbon Treaty – which will give the government a two-year period to negotiate a deal and exit from the EU – has not yet been triggered, and we don't know when – or even if – it will be.
There are many areas within science that could potentially be affected: funding, studying in the UK, research jobs, international collaborations and regulation.
Many are warning that the overall effect on the UK's science base will be negative – initial reactions from science organisations were pretty gloomy.
There is also the issue of the new government – the new prime minister Theresa May has just finished appointing her cabinet, and may adopt a different economic strategy to the previous government. This has the potential to affect science funding and policy in the UK, but it is too early to tell how.
How are researchers going to be affected?
Again, it may be too early to tell. The science community dislikes uncertainty and at the moment most feel that issues such as funding and free movement of researchers are very much up in the air.
There is some anecdotal evidence that this uncertainty could already be affecting research – reports have surfaced of scientists at UK institutions being left off of European consortia applying for EU grants because of the 'risk' they bring. The campaign group Scientists for EU has appealed for researchers who this has happened to to share their experiences, and the UK government has reportedly set up a dedicated Horizon2020 'discrimination hotline' to address the issue.
The effects on issues such as free movement are likely to depend on the nature of the deal the UK government eventually manages to negotiate with the rest of the EU. Again, policy-wise nothing will happen for the next few years. Leading figures have been quick to stress that the status of EU staff working here and UK staff working in the EU is exactly the same – for now. This could potentially change and it is possible that future immigration policies may make it harder for UK institutions to recruit researchers from elsewhere. Ultimately, it's a case of wait-and-see – freedom of movement could be a major sticking point in Brexit negotiations.
While polls indicate that immigration was a key issue for many of those who voted to leave, any attempt to introduce controls on free movement could result in the UK being frozen out of EU funding programmes. This is what happened to Switzerland, which was temporarily excluded from Horizon 2020 during a row over immigration. This exclusion is still not resolved and could return if Switzerland doesn't back free movement with the rest of the EU.
If a deal to access EU science funds cannot be negotiated, the outlook is bleak – the UK gets more money out than it puts in. Between 2007 and 2013, the UK paid in €5.4 billion (£4.4 billion) to EU R&D programmes but got back €8.8 billion. While it is possible this could be replaced by, for instance, pouring more money into the research councils most are sceptical that the science budget would be a top priority when it comes to redistributing money that went to the EU.
What about students?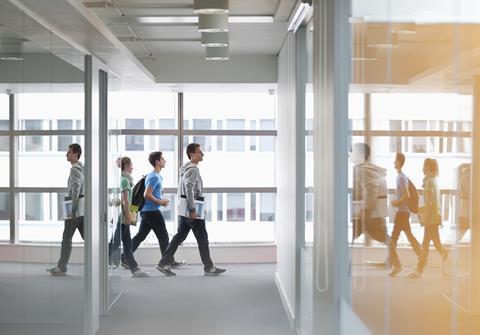 As with researchers, it is likely any immediate effects on students will be a result of the uncertainty itself rather than policy changes. International students – from both the EU and further afield – may be discouraged from studying in the UK because of concerns about its future status. Again, there is some anecdotal evidence from the science community that postgraduate students are already being put off by career worries and concerns over how welcome they will be in the country once Brexit take place. It is also possible that universities could end up out of pocket if access to EU funding programmes is lost – universities receive 10% of their funding from the EU.
As with everything else, there is a great deal of uncertainty about the long term effects.
The UK works with the EU on a number of 'big science' projects. How are these likely to be affected?
Most large-scale collaborations supported by Horizon2020 can be assumed to be safe for the time being, as nothing will change until 2018 at the very earliest. Things could get complicated after that, though, particularly when it comes to large EU-funded facilities based in the UK, such as the huge Joint European Torus (JET), based at the Culham Centre for Fusion Energy (CCFE) in Oxfordshire. CCFE's head Steven Cowley is currently seeking assurances from the government that the facility will be unaffected beyond 2018.
For projects that do not rely on EU funding, however, the UK's exit from the bloc will have little effect. The bosses at Cern's Large Hadron Collider, for example, have already stated that Britain's membership of Cern will be unaffected by the referendum result.
What about industry?
Organisations representing chemical industries across the UK and Europe have expressed disappointment at the referendum result. Some large non-scientific UK companies, such as Vodafone and easyJet, have voiced tentative plans to move their headquarters out of the UK to ensure continued access to the EU market. So far, it is unclear whether any pharma or chemical companies will choose to go down this route.
Meanwhile, there is a huge question mark over the implications for the regulation of chemicals and drugs. The European Medicines Agency (EMA) – the main regulatory body for drugs in the EU – will most likely move out of London. Some fear that post-Brexit the UK may still have to adhere to EU regulations in order to trade with the bloc, but will no longer have any influence when it comes to shaping those regulations.
Brexit could also de-rail plans for the new European Unified Patent Court, due to launch next year – the pharmaceuticals and chemicals division was supposed to be based in London.
What happens to regulation will depend heavily on the nature of the UK's trade arrangements with the EU, when these are (eventually) negotiated.
What do scientists need from politicians now?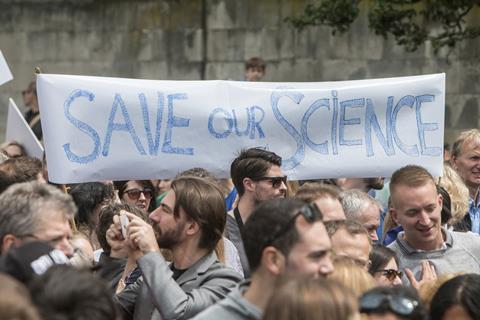 There is a hunger for clarity about what the referendum will mean and reassurance that UK institutions and their research staff will not lose out. The House of Commons science and technology committee has opened an enquiry into the implications of Brexit for scientists, and has been gathering evidence from organisations representing the research community. It will use these findings to make recommendations for future policies that will aim to minimise the fallout.
Can we say anything about the long term effect on UK science?
Not a lot at this early stage – most of what we are hearing at the moment is pure speculation. We need to wait for the new UK government to settle in before we find out more about their policies, and keep an eye on the negotiations once Article 50 has been triggered. Watch this space.