CHEMICAL INDUSTRY
Eight convicted for Bhopal disaster
More than 25 years after one of the worst industrial accidents in living memory, the Magistrate's court in Bhopal, India, has convicted eight former Union Carbide employees of 'causing death by criminal negligence'. The eight convicted include Keshub Mahindra, former chairman of the Indian subsidiary of Union Carbide, and other employees that held senior positions within the company at the time.
Mahindra and the six other surviving officials have been sentenced to 2 years imprisonment for their part in the Bhopal gas tragedy, which saw 40 tonnes of deadly methyl isocyanate gas escape from Union Carbide's pesticide plant through a leaking pipe into the Indian city of Bhopal in 1984.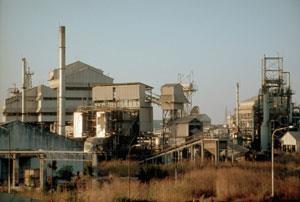 The accident killed at least 10,000 people and reportedly left more than 500,000 survivors with medical problems. In 1989, Union Carbide paid out around $470 million (?276 million) in compensation. On the 25 year anniversary of the disaster Manmohan Singh, the prime minister of India, said the tragedy 'still gnaws at our collective conscience'.
Activists are still calling for Warren Anderson, the chief executive of Union Carbide at the time of the incident, to be extradited to India to face charges of culpable homicide, which carries a potential 10-year sentence. However, the US has denied requests to extradite Anderson, who is almost 90 years old, to India, stating the request did not 'meet requirements of certain provisions' of the bilateral extradition treaty.
The now-abandoned and rusting factory used to produce a pesticide called carbaryl and local people are concerned that harmful levels of toxic chemicals still linger at the site, contaminating water supplies and leading to continued health issues in the area. The Bhopal Group for Information and Action has estimated that to clean up the site will cost around $300 million.
Matt Wilkinson
CSB to investigate BP
The US Chemical Safety Board (CSB) has been asked by the House Committee on Energy and Commerce to investigate the explosion and sinking of the BP Deepwater Horizon oil platform in April that has led to thousands of litres of oil escaping into the Gulf of Mexico.
In response to this invitation, CSB chairman John Bresland said, 'It is my desire that the CSB do everything it can to facilitate the request and to undertake the investigation and determine what factors led to the explosion and failure of the blowout prevention system.'
The CSB would appear to be the ideal candidate for this as they investigated the BP Texas City refinery explosion of 2005 which killed 15 people. Following the investigation, BP convened a special panel to evaluate the safety culture at BP's North American refineries. In 2007 BP agreed to pay $50 million (?34.4 million) in compensation for the explosion at the refinery.
Bresland highlighted that the CSB, a small agency, is currently very busy, but he did acknowledge that the CSB 'would be in a unique position to address numerous questions about BP's safety culture and practices'.
EU output rebounds
The European Chemical Industry Council (Cefic) is expecting a large rebound in chemical production during 2010 which will then level off during 2011.
'We anticipate output in the chemical industry to grow by 9.5 per cent in 2010, and our expectations for 2011 point to a growth of 2 per cent compared to 2010,' says Hubert Mandery, director general of Cefic.
While the growth figures for 2010 are encouraging, Cefic expects that production levels by the end of 2011 will still be below pre-crisis levels. Cefic is not expecting production to return to the heights of 2007 until at least 2013.
'The European chemicals industry continues to face relentless global competition. Access to raw materials and energy at globally competitive prices remains a prerequisite for a successful recovery,' says Mandery.
US companies spend big
Companies in the US reported worldwide sales of $11 trillion in 2008 and spent $330 billion on R&D activities, according to the first Business R&D and Innovation Survey conducted jointly by the US National Science Foundation and the US Consensus Bureau. Nearly $234 billion of the R&D spend went on research carried out within the US.
According to the survey, companies with R&D activities reported 68 per cent of their worldwide sales came from domestic business, with the pharmaceuticals and medicines industry echoing this with 67 per cent of their sales coming from domestic operations.
About turn for Nova Chemicals
Canadian chemicals and plastics company Nova Chemicals has cause to celebrate as it releases its first quarter 2010 earnings report.
In the first 3 months of 2010, its revenue rose to $1.4 billion compared to $818 million in the first quarter of 2009, an increase of 71 per cent.
Operating income for the first quarter of 2010 was $147 million, compared to a loss of $120 million from the same quarter last year. The firm says that this is mainly due to an increase in selling prices and a rise in demand.
Cooling collaboration
Honeywell and DuPont are joining forces to produce a new eco-friendly refrigerant for use in car air-conditioning systems. The refrigerant, dubbed HFO-1234yf (2,3,3,3-tetrafluoropropene), has a global warming potential (GWP) of 4.
The currently used refrigerant HFC-134a (1,1,1,2-tetrafluoroethane) has a GWP of 1430, which is above the EU Mobile Air Conditioning Directive that states that by 2011, all new vehicle models must use a refrigerant with a GWP below 150.
While the companies will share financial and technological resources to construct a new manufacturing facility, they will market and sell it separately.
ECHA gets tough on Reach violations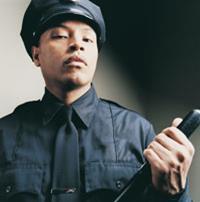 As part of its Reach-en-force-1 project, the European Chemicals Agency (ECHA) has inspected nearly 1600 companies in EU member states and found that 24 per cent of them were not compliant with the Registration, evaluation, authorisation and restriction of chemicals (Reach) regulations, either by failing to complete necessary registration of chemicals in use or not having the appropriate safety data sheet information available.
The ECHA issued various sanctions, varying from letters appealing to companies to resolve the issues, to fines and criminal complaints. Several of the inspected companies took immediate action to remedy their infringements, but 141 of the 378 companies found to be in breach of the regulations took no action at all.
In recognition of the fact that one of the reasons companies are struggling to meet the Reach requirements is the need for extensive animal tests, the ECHA has also issued a free online guideline document for companies that 'explains alternative and non-test methods of assessing the properties of chemical substances' including advice on data sharing and acceptable in vitro tests.
Qinetiq cuts costs
Qinetiqchief executive, Leo Quinn, is set to cut operating costs by 10 per cent in response to a drastic downturn in profits. The company is the UK's largest research and technology firm and carries out a considerable amount of work for the Ministry of Defence.
In 2009 Qinetiq reported operating profits of ?128 million, but for the year ended 31 March 2010 this had plummeted to a loss of ?25.3 million. The company has finished a review of operations and unveiled plans to cut operating costs in order to remain competitive.
Quinn believes the company needs to become smaller before it can grow again and the cuts mean its revenues will fall over the next 2 to 3 years.
BASF sued over 'stolen oil'
Mexico's Pemex is suing German chemical giant BASF and several trading companies, alleging they illegally profited from oil stolen from the Mexican oil giant. The lawsuit claims that BASF unknowingly bought $2.4 million of condensate - a mixture of light hydrocarbons extracted from natural gas - from the other defendants named in the lawsuit.
Borouge gets cracking
World leading gases and engineering company the Linde Group and Borouge - a leading provider of innovative plastic solutions - have signed a $1.1 billion contract that will see Linde build a 1.5 million tonnes per year ethane cracker at Borouge's production site in Ruwais in Abu Dhabi.
The new cracker is the third of its kind to be built by Linde for Borouge in the last decade, and once the construction is complete the Borouge site will be the largest ethane cracking complex in the world. It signals a milestone in the growth of the company and is hoped to impact on the automotive and packaging markets in the Middle East and Asia.
PHARMACEUTICAL
Novartis stung with sexual discrimination fine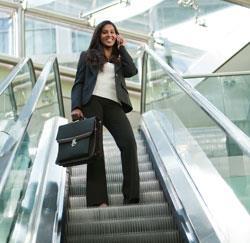 Novartis has been ordered to pay $250 million (?174 million) in punitive damages after losing the largest sexual discrimination trial ever to 'go to verdict' in the US.
The fine, which amounts to around 3 per cent of Novartis's 2009 revenues of $9.5 billion, comes after the Swiss drug maker was found guilty of gender discrimination in the US District Court for the Southern District of New York for a case that was originally filed in 2004 by 5600 women. Novartis was also ordered to pay $3.36 million to each of the 12 testifying witnesses.
The company is still involved in a separate court proceeding that will decide compensatory damages for each member of the class action suit.
According to law firm Sanford, Wittels and Heisler , 'on the first day of the trial in the defence's opening statement, Novartis's own attorney said of an abusive male district manager, who had shown female sales reps pornography and invited them to sit on his lap, "He wasn't that bad a manager. He was just terrible with women."'
GSK gambles on Argentina
GlaxoSmithKline(GSK) has bought leading Argentine pharmaceutical firm, Laboratorios Phoenix, for $253 million (?171 million).
GSK will gain access to a large portfolio of generic pharmaceuticals covering therapeutic areas including cardiovascular, gastroenterology and urology.
Commenting on the acquisition, Abbas Hussain, president of emerging markets for GSK said, 'this is an important step forward in our strategy to grow our business in Latin America; a key group of emerging markets for GSK.'
Slap on the wrist for Pfizer
The US Food and Drug Administration (FDA) has admonished pharmaceutical heavyweight Pfizer for not reporting the side effects of some of their well-known drugs such as Viagra (sildenafil).
In a letter sent in May to Pfizer's chief executive, Jeffrey Kindler, the FDA highlighted delays in reporting side effects, some of which date back to 2004. The FDA believe that Pfizer has had opportunities to clean up its act, but Pfizer has blamed the errors on inadequate training of staff when using a new computer system.
Grifols to buy Talecris
US blood-plasma product specialist Talecris has agreed to be bought by Spanish rival Grifols in a deal worth $4.0 billion.
Grifols expects to achieve cost savings of around $230 million from a more efficient plasma collection network, optimised manufacturing sales, marketing and R&D.
The move comes a year after the US Federal Trade Commission took action to block Australian biopharma CSL from buying Talecris as the deal could lead to 'an increase in the likelihood of coordination in the market'. Despite the fact that the combined company will hold almost a third of the $7 billion US market for blood-based infusions, Grifols does not believe it will need to make any divestments to satisfy the regulators.
Merck's cancer trial network
US pharma giant Merck & Co. has set up a new clinical trial network to smooth the path of collaborative cancer drug trials. The move comes after a report from the US Institute of Medicine (IOM) criticised the poor running of large cross-centre clinical trials for cancer drugs.
The new network addresses some of the recommendations of the IOM report, and will facilitate trials sponsored by both Merck and by independent investigators looking at Merck drug candidates.
J&J takes a deep breath
Johnson & Johnson (J&J) has been busy bolstering its position in the asthma and pulmonary disease arena. Firstly, its Centocor subsidiary has bought RespiVert, a privately owned UK biotech specialising in inhaled small molecule treatments for asthma, chronic obstructive pulmonary disease and cystic fibrosis. Its lead compounds RV-568 and RV-1088 are narrow spectrum kinase inhibitors with 'unique anti-inflammatory activities'. While financial details weren't disclosed, Imperial Innovations said it had been paid ?9.5 million for its 13.4 per cent stake in the company - a return of nearly 5 per cent on its original investment.
Meanwhile, J&J's Ortho-McNeil-Janssen (OMJ) subsidiary has signed a licensing agreement with Swedish inflammation and oncology specialists Orexo for the rights to two respiratory drug development programmes.
OMJ will pay Orexo $10 million up front, and has promised a total of up to $21.5 million in research funding over the 3 year lifetime of the deal. OMJ will also take on all commercialisation and clinical development costs and could pay Orexo milestone payments of up to $564 million if all the projects are successful.
Prolia approved in EU and US
Amgen's monoclonal antibody osteoporosis treatment, Prolia (denosumab), has received approval in both the US and Europe.
In Europe, the drug was approved for the treatment of post-menopausal osteoporosis and bone loss associated with hormone ablation treatment of prostate cancer. However, in the US, the FDA approval was limited to postmenopausal women with high risk for fracture; or patients who have failed or are intolerant to other available osteoporosis therapy.
Sanofi ventures east
French drugmaker Sanofi-Aventis has formed a joint venture with Japanese generics leader Nichi-Iko. Sanofi will take a 51 per cent controlling share of the venture, and has also acquired a 4.7 per cent stake in the Japanese firm, in an effort to increase its market penetration in Japan.
The joint venture's first task will be to take over marketing and distribution of Sanofi's anti-insomnia agent Amoban (zopiclone), making use of Nichi-Iko's large network of pharmacies, wholesalers and medical institutions.
Abbott buys India's Piramal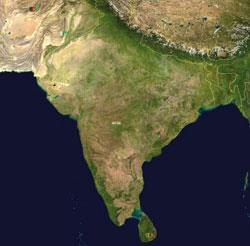 Abbott Laboratories has bought Indian generics company Piramal Healthcare 's solutions business for $2.12 billion (?1.5 billion) up front and $400 million per year for the next 4 years. The move will make Abbott the largest pharmaceutical company in India.
'This strategic action will advance Abbott into the leading market position in India, one of the world's most attractive and rapidly growing markets,' said Miles White, Abbott's chief executive.
'Our strong position in branded generics and growing presence in emerging markets is part of our ongoing diversified pharmaceutical strategy, complementing our market-leading proprietary pharmaceutical offerings and pipeline in developed markets.'
According to Abbott's estimates, its Indian pharmaceutical business should grow by up to 20 per cent a year and achieve sales of more than $2.5 billion by 2020.
Last year, Abbott bought the pharmaceutical business of Belgian conglomerate Solvay for 5.2 billion (?4.3 billion).
Sanofi ventures east
French drugmaker Sanofi-Aventis has formed a joint venture with Japanese generics leader Nichi-Iko. Sanofi will take a 51 per cent controlling share of the venture, and has also acquired a 4.7 per cent stake in the Japanese firm, in an effort to increase its market penetration in Japan.
The joint venture's first task will be to take over marketing and distribution of Sanofi's anti-insomnia agent Amoban (zopiclone), making use of Nichi-Iko's large network of pharmacies, wholesalers and medical institutions.
Covidien focuses
Global healthcare provider Covidien has announced an agreement to sell its speciality chemicals business to an affiliate of New Mountain Capital - a New York, US-based private equity firm, for $280 million.
The decision to sell the business followed a thorough evaluation of the company and is in line with streamlining efforts and reallocating resources to faster growing markets where the company can gain a competitive advantage.
For the first 6 months of 2010, sales from the speciality chemicals product lines were $216 million. Covidien will now report the speciality chemicals line as discontinued operations and this may dilute earnings per share for continuing operations by about 7 or 8 per cent.
AMRI reacts to demand shift
US contract research organisation Albany Molecular Research Inc. (AMRI) is to suspend operations at one of its US research laboratories and cut its US workforce by 10 per cent (approximately 80 jobs). At the same time, the firm will be increasing its non-US workforce by 180 positions to accommodate a shift in demand for AMRI's services from the US to lower cost resources in Asia and Europe.
The company anticipates its cost reduction measures will lead to annual savings of $10 million from 2011.
'While we remain cautiously optimistic about a return in demand for contract research outsourcing by the biopharmaceutical industry, softness in the US market has extended beyond our expectations,' said AMRI's chief executive, Thomas D'Ambra. 'The actions we are taking today are part of our ongoing commitment to tightly manage costs while also managing our infrastructure to support future growth and development.'
IN BRIEF
Nanotube scale up
UK family-run performance and speciality chemicals manufacturer, Thomas Swan & Co., has increased its production capacity by building a new single-wall carbon nanotube (CNT) plant at its Consett, UK, facility. The plant can produce 50 kg per month of high-purity CNTs, and the company is already planning to install a second identical plant at the end of 2010 to double the sites output.
ZeaChem gets building
US biorefinery company ZeaChem has started building a pilot scale cellulosic ethanol plant in Boardman, Oregon. The plant will use the company's fermentation technology to convert cellulosic biomass into ethyl acetate without producing CO2 as a byproduct. ZeaChem plans to extend the plant to produce 250 000 gallons of bioethanol per year by 2011.
Airgas stands firm
The board of directors of US speciality gas supplier Airgas has renewed its rebuttal of Air Products' hostile takeover bid. Air Products has extended the time limit on the $60 per share offer it made to Airgas shareholders until 13 August. The offer was originally made in February, and had already been extended once to 4 June.
Shin-Etsu's new leadership
Japan's most profitable chemical company, Shin-Etsu Chemical, has announced a change of leadership. Chihiro Kanagawa, former president, will become chairman - a position that has been vacant for over 15 years, and the former vice president, Shunzo Mori, will take over as president.
Calls to restrict retardants
An alliance of computer manufacturers including Acer, Dell, Hewlett-Packard and Sony Ericsson, has joined forces with public interest group ChemSec to ask EU legislators to 'ban the use of all brominated flame retardants and polyvinyl chloride in electronics put on the market from the end of 2015 onwards'.
Fighting the fakes
The UK's Medicines and Healthcare Products Regulatory Agency has seized counterfeit and unlicensed medicines worth around ?150,000 in eight simultaneous raids around the UK. The drugs included antidepressants and erectile dysfunction therapies, as well as painkillers, sedatives and injectable anabolic steroids.
TransTech to walk with Forest
Forest Laboratories has licensed a number of early stage diabetes drug candidates from TransTech in a deal that could be worth up to $1.1 billion to the North Carolina, US-based biopharma firm. The liver-selective glucokinase activators that comprise the deal are part of a new class of glucose-lowering agents for the treatment of diabetes.
Sanofi signs up Ascenta
French pharma giant Sanofi-Aventis is to pay up to $398 million to get its hands on a range of early stage cancer drugs being developed by Ascenta. The orally available, small molecule drugs inhibit the interaction between the HDM2 and p53 genes, removing a block to normal p53 tumour suppressor function - a therapeutic outcome that could enhance cancer control and treatment.
MedImmune gets FDA thumbs-down
The US Food and Drug Administration antiviral drugs advisory committee has voted overwhelmingly against approving motavizumab for the prevention of respiratory syncytial virus in children. The monoclonal antibody treatment is a follow up to the AstraZeneca subsidiary's Synagis (palivizumab), which had sales of $545 million in the first quarter, but the committee was unconvinced that the new drug offered any advantage over Synagis.