Industry news, March 2010
Air Products makes hostile bid for Airgas
Air Productshas launched a $7 billion (?4.47 billion) hostile takeover bid for rival gas supplier Airgas to gain access to the US bottled gas market. If shareholders take up the $60 a share bid, the combined company would become the largest industrial gas supplier in North America and reunite Air Products with the packaged-gas operations that it sold to Airgas in 2002 for $236 million. The combination of the firms would create a company with annual sales of around $12.5 billion.
Air Products decided to launch a hostile takeover bid for the company, which had 2009 sales of $3.9 billion, after Airgas knocked back three bids which 'grossly undervalued' the company. The first of those offers was made in October 2009 and was an all-stock proposal with an implied value of $60 per share. After this first offer was refused, Air Products launched an unsuccessful cash and stock proposal which valued the shares at $62.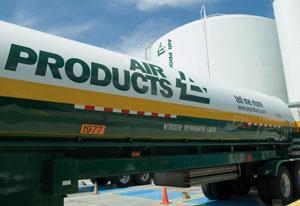 This was followed by the $60 all-cash bid that would protect Airgas shareholders from any reductions in Air Products share price after the bid was announced. 'It is unfortunate that the Airgas board continues to just say no to Air Products' $60 per share all-cash offer,' said Air Products in a statement. 'This continuing refusal to discuss our compelling all-cash premium offer has left us with no alternative but to take the offer directly to Airgas shareholders.'
Air Products said its latest, all-cash bid represented a 38 per cent premium on Airgas's share price on the eve of the offer and an 18 per cent premium over its 52 week high. Any deal will be partially funded by the investment banking arm of JP Morgan which would see Air Products buy Airgas for $5.1 billion and assume debts of $1.9 billion.
However, the premium did little to convince Airgas's board of directors, who voted unanimously to turn down the offer, with chief executive Peter McCausland saying that Airgas's stock price had increased 80 per cent over the last five years, compared to just 40 per cent for Air Products' stock, and criticised the unsolicited approach as 'an opportunistic attempt to buy Airgas at a bargain price' that was the result of a brief anomaly in stock market performance.
Matt Wilkinson
CHEMICAL INDUSTRY
Dow back on track
Strength in emerging markets and gains from its acquisition of Rohm & Haas has helped push Dow Chemical back on track with sales for the quarter up 14 per cent to $12.4 billion (?7.85 billion) compared to the same period last year. Dow's operating profits have recovered from the $1.6 billion loss it made in the fourth quarter of 2008, with the company recording operating profits of $150 million.
Sales for the year were still 22 per cent down at $44.8 billion, compared to last year's $57.4 billion, with operating profits of $469 million a mere 37 per cent of the $1.3 billion the company recorded in 2008. However, the company was positive that the quarterly results showed it was back on track.
Andrew Liveris, Dow's chief executive, said the company was expecting to see continuing strong demand from the emerging markets, but that 'growth will continue to lag in the US and Europe, as high unemployment persists and questions about the sustainability of government stimulus spending remain'.
Sabic's earnings surge
Saudi Arabia-based petrochemical giant, Saudi Basic Industries Corporation (Sabic) has seen sales for the fourth quarter of 2009 soar 178 per cent to SAR10 billion (?1.7 billion), compared to SAR3.6 billion in the same period in 2008, due to increasing demand and prices. This led to a 359 per cent increase in operating profits which rose to SAR7.8 billion.
Despite the economic downturn affecting demand during 2009, the company managed to increase its total production volumes 4 per cent to 59 million tonnes.
Totally down
Total's chemical unit saw sales for the year fall 27 per cent to
14.7 billion (?12.8 billion) thanks to a 34 per cent drop in sales of base chemicals throughout the year. Operating profits for the unit saw a 71 per cent drop to
249 million compared to 2008's full year
873 million - with the low sales of base chemicals dragging down the segment's profitability to
16 million, 95 per cent lower than in 2008.
As a whole, the company saw sales fall 27 per cent to
131 billion and operating profits fell 46 per cent to
7.6 billion.
DuPont's earnings grow...
US chemical giant DuPont has seen sales for the fourth quarter grow 10 per cent to $6.4 billion versus last year, led by sales growth of more than 20 per cent for titanium dioxide, electronic materials, performance polymers and seed products.
Yet despite the positive fourth quarter, annual sales were still down on 2008, with total sales for the year down nearly 15 per cent at $26 billion.
However, increases in operational efficiency meant that full year operating profits were only down 9 per cent compared to last year - reaching $2.2 billion.
Meanwhile, the company has sold its Specialty Catalysts Business to Indian speciality chemicals firm Dorf Ketal for an undisclosed amount. The move follows Dorf Ketal's acquisition of Intec Polymers in May 2009 and a string of earlier takeovers to establish the firm as one of the world's largest suppliers of speciality chemicals to the refining, petrochemical and plastics industries.
...but it faces investigation
The US Chemical Safety Board (CSB) is set to investigate recent accidents at a DuPont facility in Belle, West Virginia. The string of incidents included a week-long undetected leak of chloromethane and a belch of sulfur dioxide from a spent sulfuric acid plant, but culminated with the rupture of a hose on a 1 tonne phosgene tank, which released the deadly gas into the air and killed an operator on the emergency response team.
Including this one at DuPont, the CSB now has 17 open investigations, which is the most it has ever had in its 11 year history.
BASF maintains R&D spending
BASF, the world's largest chemical company, has said that it will maintain its R&D budgets around the €1.4 billion (?1.2 billion) mark to ensure the company has a strong future.
Speaking at a press conference at its headquarters in Ludwigshafen, Germany, Andreas Kreimeyer, the company's research executive director, said that 'only with a continuous flow of innovations can we consistently use competitive advantages to achieve above-market organic growth'. This continuity of investment is particularly important, he said as 'taking 10 years to achieve successful market launch is not unusual.'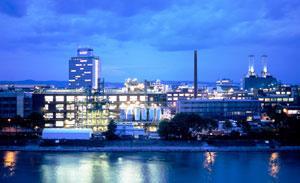 Presentations at the conference highlighted some of the areas that the company's 9300 researchers are working on - particularly in the five growth clusters of plant biotechnology, white biotechnology, nanotechnology, energy management and raw material change. Rainer Diercks, head of the raw material change cluster told Chemistry World that while the company 'has to be able to react when it needs to', he was 'absolutely convinced that naphtha will remain the main input for the chemical industry for the next few decades'.
Lanxess plans rubber plant
German synthetic rubber expert Lanxess has decided to bring forward plans to build Asia's largest butyl rubber production facility. The Singapore-located plant will have the capacity to produce 100,000 tonnes of rubber a year and will cost around
400 million - marking the company's largest investment since it formed five years ago.
The ground-breaking ceremony for the facility is planned for May 2010 with the facility scheduled to start production in 2013.
Hexion gets its coat
US speciality chemicals company Hexion has decided to sell its solvent-based alkyd and polyester coating resins business to Italian coating company Tenax - a move that marks its exit from the European solvent-based coatings market.
While terms of the agreement were not disclosed, Tenax plans to continue to operate the Cola di Lazise plant and to offer employment to the 44 people associated with the business.
Hexion was keen to stress its continued participation in the water-based, powder-coating, and coating resins market.
Ineos sells fluorochem arm
Petrochemical giant Ineos, the UK's largest private company, has sold, for an undisclosed amount, its fluorochemical business Ineos Fluor to Mexico-based Mexichem. The deal will bring together the world's fifth largest maker of fluorocarbons with the world's largest supplier of fluorspar - the mineral used as a starting material to make nearly all fluorochemicals.
According to David Price, chief executive of Ineos Fluor, the unit had been performing well, but no longer fits within the Ineos group 'as it focuses its attention on its large scale petrochemical business'. Richard Longden, a spokesperson for the Ineos Group, told Chemistry World the decision to divest the unit was not part of the five-year plan that was agreed with the company's creditors after it fell foul of some of the commitments on its loans.
Price told Chemistry World that the move would create a more vertically integrated company and expand Mexichem's access to 'added value' goods - including the refrigerant HFC-134a, of which Ineos Fluor is the world's largest supplier.
PHARMACEUTICALS
Buoyed by swine flu sales
Swiss pharmaceutical giant Roche reported an 8 per cent growth for the full year relative to 2008 for both sales and operating profits. Sales rose to CHF49 billion (?29 billion) and operating profits to CHF15 billion.
A significant chunk of that can be attributed to a 435 per cent increase in sales of its swine flu antiviral Tamiflu (oseltamivir), totalling CHF3.2 billion. However, the company is forecasting significantly lower Tamiflu sales for 2010 as the swine flu pandemic abates.
Several biological treatments also contributed to the strong sales performance, with cancer therapies Avastin (bevacizumab) and Herceptin (trastuzumab) contributing CHF6.2 billion (up 21 per cent) and CHF5.3 billion (up 8 per cent), respectively.
Baxter, one of the producers of H1N1 vaccines, has also reported healthy financial results for 2009, with sales increasing to $3.4 billion (?2.2 billion) in the fourth quarter, up 11 per cent compared to the same period in 2008, and operating profits for the quarter were up 4 per cent to $715 million.
For the full year, sales rose 2 per cent to $12.5 billion and operating profits climbed 11 per cent year on year to $2.7 billion.
Sanofi-Aventis has seen its sales for the year increase 6.3 per cent to
29.3 billion (?25.6 billion) compared to last year's figures, aided by large gains from its consumer healthcare business as well as growth in emerging markets and its diabetes and flu vaccine franchises. Despite selling and administration costs increasing 2.2 per cent to
7.3 billion operating profits grew 14.2 per cent to
11.2 billion.
Vasella bows out at the top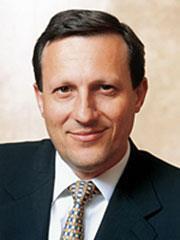 Despite Novartis seeing its sales for the year increase 7 per cent to $44.3 billion (?28.2 billion) the news was somewhat overshadowed by Daniel Vasella deciding to end his 14 year tenure as chief executive. While Vasella will stay on as chairman of the board, he will hand over the reigns to current head of pharmaceuticals, Joe Jimenez.
Vasella couldn't have chosen a better time to leave the company with operating profits up 11 per cent to $10 billion. Refreshingly, R&D costs during the year rose 3 per cent to $7.5 billion - but unlike many pharmaceutical firms that investment seems to have paid off, with the company having 30 new products approved in 2009.
According to Vasella, Novartis is ranked 'as one of the industry's fastest growing businesses based on market share', with 'underlying double-digit expansion in pharmaceuticals'.
The company's oncology franchise, the second largest in the world, saw sales grow 14 per cent to $9 billion - helping drive sales for the pharmaceutical division up 8 per cent to $28.5 billion for the year. Sales from the company's vaccines and diagnostic unit were $2.4 billion - 39 per cent higher than in 2008, helped by large government orders for swine flu vaccines.
Back in the black
Eli Lilly has clawed its way back to profitability and seen sales for the year grow 7 per cent to reach $21.8 billion and operating profit hit $5.6 billion compared to last year's operating loss of $1.3 billion. Over the same period, R&D spending increased 13 per cent to $4.3 billion.
Meanwhile, Bristol-Myers Squibb(BMS) is starting to see its 'biopharma strategy' pay off, with sales for the year increasing 6 per cent to $18.8 billion from $17.7 billion in 2008. Operating income for the year rose to
$5.6 billion up 17 per cent on the prior year's $4.8 billion.
And James Cornelius, chief executive of BMS has dismissed speculation the company is a takeover target, saying BMS has '$10 billion of real cash in the bank' that it plans to use for acquisitions. 'We're out hunting and we'll see what we come up with,' he said.
Pfizer drops 100 drug candidates
Pfizer has decided to drop 100 projects from its pipeline following its $68 billion purchase of Wyeth. However, that still leaves the company 500 projects for it to get its teeth into.
The company has identified six 'invest to win' areas of research where the company believes it can gain market leadership: oncology, pain, inflammation, Alzheimer's disease, psychoses, and diabetes. Approximately 70 per cent of its research projects and 75 per cent of its 34 late-stage projects fit into these areas.
AZ gets Crestor boost
AstraZeneca (AZ) has received a big boost from the US Food and Drug Administration (FDA) which has said that its cholesterol lowering drug Crestor (rosuvastatin) can now be marketed as a preventative not just a treatment. The approval will mean that AZ will be better placed to fight off rival statins that are going off patent - including Pfizer 's Lipitor (atorvastatin).
The ruling, based on the huge Jupiter clinical study, opens up a vast new market for the drug - estimated to contain some 6 million potential patients - and because no other statin has been approved as a preventative, AZ has it all to itself.
NICE refuses yet more drugs
The UK's National Institute of Clinical Excellence (NICE) has decided that the National Health Service (NHS) can not afford to pay for two more cancer drugs - Novartis's Tasigna (nilotinib) and Bristol-Myers Squibb 's Spreycel (dasatinib). Other than the high price of the drugs, which cost around $50,000 a year, NICE also complained about the lack of head-to-head trials so that the drugs' effectiveness could be compared to other currently licensed therapies.
Gilead's HIV drug sales soar
Antiviral specialist Gilead has seen its fourth quarter sales soar 43 per cent to $2 billion based on the strength of its HIV drug sales and increased royalties from its flu treatment, Tamiflu. Sales for the full year rose to $6.5 billion - 27 per cent higher than the previous year.
Despite R&D expenses increasing 30 per cent to $900 million, the company's operating profits rose 31 per cent to $3.5 billion - based mainly on reduced selling costs.
Sales of its blockbuster HIV combination therapy Atripla rose 50 per cent to $2.4 billion in 2009, while Truvada (Gilead's other HIV blockbuster) rose 18 per cent to $2.4 billion.
GSK opens door to malaria library
GlaxoSmithKline (GSK) has decided to make a library of 13,500 potential malaria drug candidates freely available to researchers via 'leading scientific websites'. The compounds were identified during a screen of more than 2 million molecules for those that could inhibit the malaria parasite Plasmodium falciparum - a process that took five scientists a year to complete.
The company has also started the first ever 'open lab' to share its resources with researchers from around the world in a bid to build an engine room to power innovation for neglected tropical diseases. The laboratory, based at GSK's Tres Cantos Campus research centre in Spain, will have the capacity to house up to 60 researchers. It will form the hub for a not-for-profit foundation funded by a ?5 million seed investment.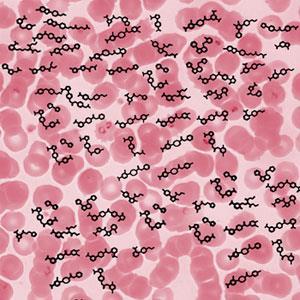 GSK also believes its RTS,S malaria vaccine is just a few years away from approval and plans to make it affordable for even the poorest African nations - with profits being reinvested in vaccine research.
'We want to be a company that is truly a partner in addressing the healthcare challenges in the world's poorest countries, no matter how difficult they are. A restless company, never satisfied with what it has achieved, but always looking for ways of doing more,' said Andrew Witty, GSK's chief executive.
LABORATORY
Lab suppliers on road to recovery
While Thermo Fisher Scientific reported record revenues of $2.8 billion for the fourth quarter of 2009 (up 7 per cent on 2008), the picture for the year as a whole was significantly less rosy. Decreased demand for instruments and services resulting from the economic downturn led to a decline in revenues - down 4 per cent on 2008 to $246 million - and operating profit, which dropped 5 per cent to $10.1 billion.
Waters is in the same boat, posting a modest increase in sales for the final quarter (up 3 per cent on 2008 to $429 million), but overall sales for the year slipped 5 per cent to $1.5 billion. However, spending cuts mitigated the decrease in sales to enable the company to increase its operating profits for the year by 1 per cent to $390 billion.
Douglas Berthiaume, Water's chief executive, said that demand from pharmaceutical customers improved modestly in the fourth quarter with a rebound in sales in India. 'Interestingly, our orders and sales in the quarter did not include meaningful activity from US governmental stimulus money. From our perspective, the funding of these programmes has been delayed and will likely influence our business by mid 2010,' he said.
However, Bruker, yet to publish its 2009 results, has said it has seen its sales boosted by government stimulus money - having received over 100 systems orders funded by government funds in the second half of 2009.
Agilent has also seen an increase in demand with sales up 4 per cent during the quarter, helping operating profits nearly treble to $94 million compared to the same period in 2009. Increased sales from its chemical analysis unit,
which jumped 13 per cent to $244 million, and life sciences, up 10 per cent to $340 million, were offset by sales of electronic testing equipment which fell 2 per cent to $629 million.
Meanwhile, a 12 per cent increase in fourth quarter sales, which rose to $572 million, helped Sigma-Aldrich minimise the impact of the recession on its full year results. Fourth quarter sales were up across all of the company's divisions - with the gains made in its research biotech and SAFC fine chemicals units.
For the year, sales were down 2.4 per cent at $2.1 billion, with all units suffering from the economic downturn. Operating profit for the year fell to $500 million, just 0.8 per cent down on the previous year's figure.
IN BRIEF
Huntsman curbs sales to Iran
US chemicals firm Huntsman has announced that it will no longer sell products in Iran through its foreign subsidiaries, after deciding that 'the small amount of business done there does not justify the reputational risk' - even though such trade is in compliance with US law.
KP swoops on Artenius's assets
Lotte chemicals UK, a subsidiary of Korea's KP Chemicals has agreed to buy the mothballed Artenius purified terephthalic acid (PTA) and poly(ethyleneterephthalate) (PET) plants in Wilton, UK, from administrators Deloitte.
The deal will safeguard the jobs of the PET unit's 41 current employees and could create a further 132 positions thanks to a business development grant from One North East.
Bayer triples CNT capacity
Bayer's MaterialScience division has opened a new 200 tonne per year pilot plant for manufacturing Baytubes - its tradename for multiwall carbon nanotubes (CNTs).
The firm has been operating a 60 tonne per year facility since 2007, but Joachim Wolff, head of the coatings, adhesives and specialities segment, is expecting demand to rocket. 'Within 10 years, the market is expected to be worth $2 billion,' he says.
DSM to chain up CO2
DSM has signed an agreement with US-based Novomer to jointly develop a 'revolutionary' coating resin that will use CO2 as a feedstock. The chemistry and process technology for producing polymers from CO2 and propylene oxide will be developed by Novomer, while DSM will convert the polymers into resins for use in coatings, adhesives and graphic arts.
According to Novomer's website the catalytic process makes use of 'zinc-based pixie dust' which has been developed to exploit research conducted by Cornell University's Geoff Coates.
Merck KGaA to build new raw material plant
Merck KGaA has started building a new plant to produce inorganic salts for use in the synthesis of pharmaceutical compounds. The plant will be built at the company's Darmstadt, Germany, facility and marks an investment of around
30 million.
AZ gets up close and personal
AstraZeneca (AZ) has decided to embrace personalised medicine and has signed a collaboration deal with Danish cancer diagnostics expert Dako. The Danish company will develop diagnostic tests for various AZ oncology projects, to help doctors determine the most appropriate cancer treatment for patients. The move will also help AZ gain marketing approval for new medicines by enabling those patient populations in which drug candidates will be most effective to be identified.
Thermo Fisher buys Ahura
Laboratory instrument giant Thermo Fisher Scientific is to buy handheld spectrometer manufacturer Ahura Scientific for $145 million plus an earn-out payment if certain sales targets are met in 2010. The acquisition will bolster the company's range of portable x-ray fluorescence analytical instruments with a range of rugged, miniaturised FT-IR (Fourier-transform infrared) analysers.
Pores for thought
Oxford Nanopore has secured ?17.4 million in new funding to develop its label-free single molecule DNA sequencing platform based on protein nanopores, as well as related projects on protein analysis.
The investment came from a mixture of existing and new investors including the company's marketing partner, Illumina, which has already invested ?11.8 million in the company.