Scientists celebrate but there is disquiet over the leadership of the ministry and funding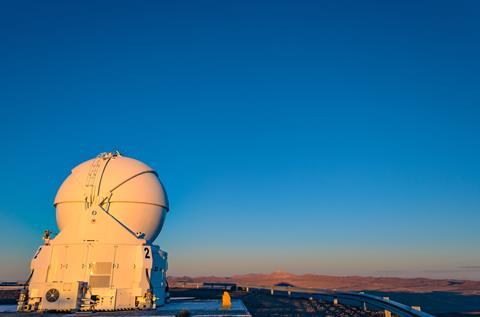 Chile will finally have its own science ministry under a proposal just approved by the government. The nation's research community is hopeful that this will help address the poor career prospects and working conditions that drove Chilean scientists to publicly protest a few years ago.
Despite general agreement that the new Ministry of Science, Technology, Knowledge, and Innovation will raise the profile of science in Chile, uncertainty remains about its future budget and director. 'After years of scientists proposing this … to the country and to its different governments, and years of discussion in Congress, Chile will be the sixth country in Latin America to have a science ministry,' states Eduardo Pereira, the national president of the Chilean Chemical Society and dean of chemical sciences at the University of Concepción. 'The existence of a ministry of science will allow the creation of policies to promote science, technology and innovation with a longer-term country perspective … in a more coordinated way.' In addition, he suggests that science in Chile will become more decentralised with the creation of at least five sub secretaries in the new ministry that will cover different regions of the country.
Others like Ivan Schmidt, a physics professor at the Technical University Federico Santa María in Valparaiso, echo Pereira's sentiments. 'With this new ministry, science will have a stronger voice at the highest level in the government,' Schmidt tells Chemistry World. 'The nation's scientists will also have more participation in the decisions of the government.'
The Chilean government's annual budget for research has had 'a very small positive slope' over the last decade, notes University of Chile in Santiago chemistry professor Germán Gunther. He adds that the number of researchers in the country has grown quickly too, partly in response to programmes to get Chilean scientists trained abroad with the hope that they will then return home afterwards.
Many in Chile's research community are critical, however, of the government's failure to provide any details about the new ministry's budget or director. 'We do not have any idea how this will affect chemistry or the budget,' Gunther adds. 'If the research budget remains the same and authorities do not put in more money with a science ministry, minister and officials, the money for research will be still less than needed.' Antonio Buljan, a chemistry professor at University of Concepción, is concerned too. 'Many members of the nation's scientific community want to know who will be the future minister – a scientist or a politician? These missing facts create a lot of uncertainty.'
Chile currently spends only about 0.38% of its GDP on research and development, but most developed countries invest more than six or eight times that amount, Pereira says.
In 2015, an estimated 2500 Chilean researchers, scientists and students participated in a march in the nation's capital Santiago to protest inadequate investment in research, as well as its substandard scientific infrastructure and lack of jobs. The last president of Chile's government agency responsible for coordinating and financing scientific research, Conicyt, resigned in January 2016 after only two months. Among the reasons that Bernabé Santelices gave for his departure was a lack of scientific and technological knowledge in the government.

Rebecca became the US Correspondent for Chemistry World in September 2014, based out of Washington, DC, after writing for the magazine on a freelance basis since 2007.
View full profile