US action star is suing 11 drug firms for $10m, claiming his wife was poisoned by gadolinium from her MRIs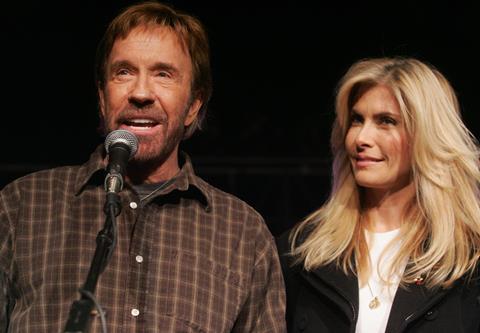 Action film star Chuck Norris and his wife Gena O'Kelley have filed a $10 million (£7.6 million) lawsuit against 11 pharmaceutical manufacturers and distributors. The pair holds these companies responsible for effects they are attributing to gadolinium contrast dye used during Gena's MRI scans.
Chelated gadolinium is used to improve the clarity of MRIs. While free gadolinium is recognised as toxic, the chelated form has so far been classed as safe for medical use. The lawsuit claims that accumulated residual gadolinium has left O'Kelley weak and tired, with debilitating pain.
Cutter Law, the California firm representing the couple, has filed numerous lawsuits on behalf of individuals claiming to suffer from gadolinium poisoning. 'Unfortunately, litigation is the only course of action we can take to hold the drug companies accountable,' said O'Kelley. 'These companies continue to say that there is no link between gadolinium and adverse events, even though the evidence is overwhelming that this heavy metal stays in the body for years, rather than hours.'
However, the US Food and Drug Administration (FDA) said in May that it had found 'no harmful effects' associated with brain retention of gadolinium-based contrast agents for MRI. Nevertheless, the agency introduced additional warnings for such products to alert patients to gadolinium retention in the human body. The European Medicines Agency reached the same conclusion in July, but still recommended suspending some gadolinium contrast agents as a precaution.
Uncertainty about the link between gadolinium contrast agents and reported ill effects has galvanised a search for new kinds of contrast agents.

Rebecca became the US Correspondent for Chemistry World in September 2014, based out of Washington, DC, after writing for the magazine on a freelance basis since 2007.
View full profile