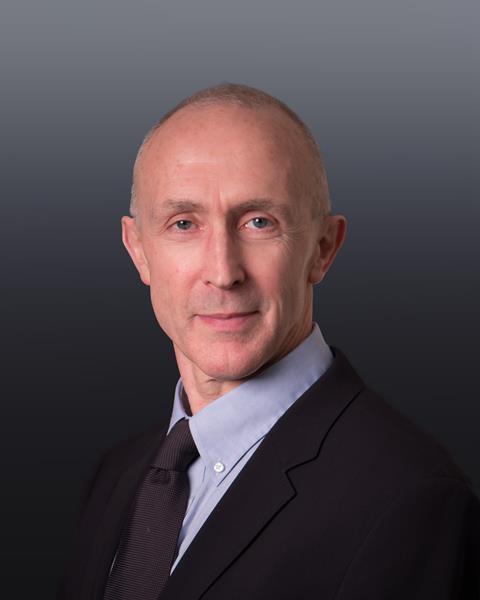 Peter Highnam is to become the first chief executive of the UK's new 'high-risk, high-reward' science funding body. Highnam will take the reins at the Advanced Research and Invention Agency (Aria) from May this year, leaving his current role as deputy director of the US Defense Advanced Research Projects Agency (Darpa).
The formation of Aria was first announced a year ago, driven by Prime Minister Boris Johnson's former chief adviser Dominic Cummings. The government states that the agency, which began its search for a leader in June, will have a budget of £800 million to invest in high-risk scientific research, with 'minimal bureaucracy'. Aria is modelled on Darpa, a US research agency that supports development of new technologies for the country's military. Innovations that have sprung from Darpa-supported projects include drones, GPS, weather satellites and some vaccine technologies.
Highnam, who will head up Aria for a fixed term of five years, was appointed today by the UK government's business secretary Kwasi Kwarteng. Kwarteng described recruiting Highnam as 'a major triumph for the UK' adding that: 'Under Dr Highnam's leadership, Aria will ensure the benefits of research and development will be felt in our society and economy over the course of generations, and that the technologies, discoveries, products and ideas the agency invests in are supported to create the industries of tomorrow.'
Highnam, who was born in the UK, earned his undergraduate and masters degrees at the universities of Manchester and Bristol, before carrying out a doctorate in computer science at Carnegie Mellon University in Pittsburgh, US. For more than 10 years he worked for oilfield services company Schlumberger, and since the late 1990s served in senior roles at a number of US government agencies, including the Department of Health and Human Services, the Biomedical Advanced Research and Development Authority, and the Office of the Director of National Intelligence. He served as deputy director of Darpa since February 2018, including two stints as acting director.
Ottoline Leyser, chief executive of the UK Research and Innovation agency welcomed Highnam's appointment. 'Peter Highnam's breadth of experience in leading the development and translation of transformational ideas will be a huge asset to Aria and to the UK's research and innovation system,' she said in a statement. 'Aria has a unique role to play in the ecosystem, enhancing the UK's ability to experiment with novel approaches to finding and supporting people and ideas at the frontiers of discovery and innovation.'
Following Highnam's appointment, the government has today recommenced its search for a chairperson to support Aria's governance.

Jamie Durrani is senior science correspondent for Chemistry World. He reports on the latest chemistry research and related topics including environment, energy and science policy.
View full profile