Allonnia is using synthetic biology to tackle major environmental challenges like PFASs, metals and plastic waste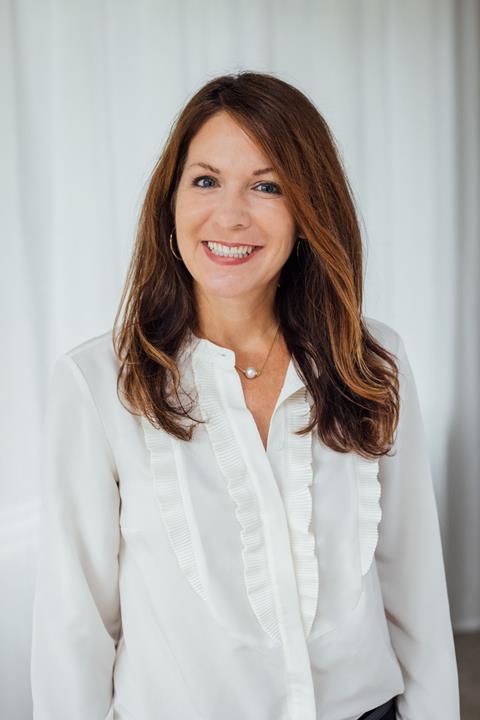 A US waste remediation start-up is using synthetic biology to address major environmental challenges like per- and poly-fluorinated substances (PFASs). Allonnia, formed in late 2019 and based in Boston, aims to build technology that can eat harmful chemicals in the environment and restore natural habitats.
Nicole Richards, a chemical engineer by training, became Allonnia's chief executive in September 2020, following stints as an executive at DuPont and global director at Solvay. 'Our vision is to help create a waste-free, pollution-free world using biotechnology and engineered systems to degrade contaminants and upcycle waste,' she tells Chemistry World.
Allonnia spun out of biotech giant Ginkgo Bioworks to take advantage of some interesting technological developments. The company has six full time employees – beyond Richards, its in-house scientific expertise includes chief technology officer Kent Sorenson, a bioremediation expert with a PhD in civil and environmental engineering, and vice president of research Dayal Saran, a biochemist with expertise in synthetic biology.
Richards has spent nearly three decades working in chemistry and materials science, most recently in water treatment. At DuPont, she led strategy, growth and mergers and acquisitions for the water solutions business. She was involved in DuPont's effort to identify technologies to clean up PFASs, several of which have been shown to harm human and wildlife health and contaminate the environment.
Accelerating evolution
'Most of my knowledge on PFASs came from DuPont,' Richards recalls. 'I could see where there were limitations of chemistry and materials to really do the job that is needed for environmental clean-up and planetary health.'
Microorganisms and natural biology will, over time, degrade and metabolise almost any contaminant, but that evolution could take hundreds of years. Allonnia's goal is to accelerate that process, improving on nature's developments.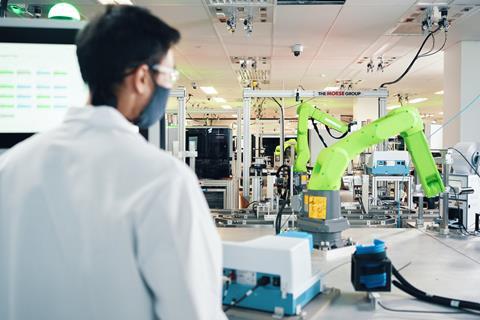 Allonnia will use synthetic biology developed by Ginkgo's Ferment Consortium to bioengineer microbes that can overcome various environmental challenges beyond PFASs, including those posed by plastics; byproducts of oil and gas extraction; and metals and mining waste. Ginkgo has a laboratory and synthetic biology foundry in Boston, where the engineering required for Allonnia's projects will be carried out.
Allonnia is targeting projects that address a large unmet need. Almost no technology currently exists that can degrade PFASs, for example. While there are methods to separate these substances, they must then be sequestered or concentrated and sent to landfill or incinerated – neither of which are good options. Because PFASs are built on extremely strong carbon-fluorine bonds, they are virtually indestructible. But Allonnia is working to identify organisms, and also enzymes, that can break or metabolise those bonds.
Breaking bonds and upcycling metals
Allonnia is also working on ways to degrade naphthenic acids in oil sands tailings ponds, which are very harmful to aquatic and avian life. The project builds on earlier work at the University of British Columbia (UBC) in Canada, which sampled ponds and then isolated organisms found there to determine which of them, and which enzymes, can break down these contaminants. 'They identified the natural biology, and now we are working to improve that so that we can do this efficiently, both from an efficacy and cost standpoint,' Richards explains.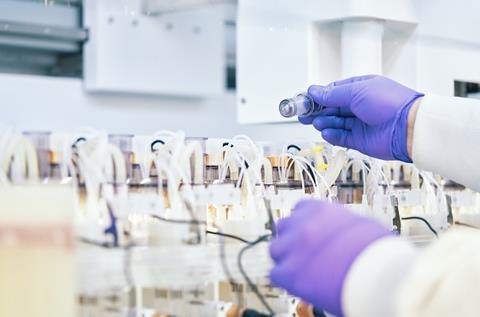 Beyond that, there are projects looking to identify proteins that can bereak down polyurethane, or that have an affinity for specific metals. 'It will bind to this metal so that it can be aggregated and separated and then be upcycled,' Richards explains. This is especially helpful in cases where one particular metal needs to be selectively removed from an electronics waste stream that contains multiple metals, for example.
Richards is well aware of the need to contain the microbes that her company develops, and prevent them from spreading and potentially causing environmental or other damage. In cases where Allonnia is just doing natural biology and making microorganisms more effective by adding nutrients, for example, she says there should be no such worries.
However, caution is needed when a microbe is being modified. Richards suggests that one way to prevent unintended proliferation of these modified organisms is to tweak its biology so that it lies dormant until activated by a certain contaminant. Another option, she says, is to build in an engineering 'kill switch' so that an organism will die under particular parameters.
'We are not there yet, but certainly we have got an eye towards working with the regulatory bodies, understanding what the concerns are, and ensuring that we are addressing those early on in our development process,' Richards states.
She hopes that Allonnia's various projects will yield a product that can be brought to market in the next year or two.

Rebecca became the US Correspondent for Chemistry World in September 2014, based out of Washington, DC, after writing for the magazine on a freelance basis since 2007.
View full profile