Delayed Unified Patent Court set to begin operating in April
Patent law across Europe is changing, with a new court system scheduled to begin in April 2023. The Unified Patent Court (UPC) will operate across up to 25 countries (excluding the UK, since it became ineligible after Brexit) and will ultimately replace the multistep European Patent procedure in these countries. However, the release of the UPC implementation roadmap has met with mixed reactions from the chemical and pharmaceutical industries.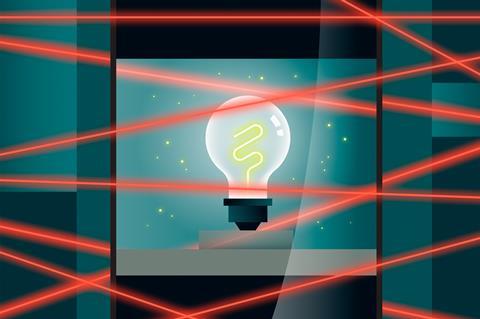 Since the late 1970s, the European Patent Convention (EPC) has successfully managed intellectual property law across Europe. Under this system, applications are approved centrally by the European Patent Office, but must then be translated and validated in each member country separately. This effectively creates a bundle of independent national patents, meaning subsequent challenges must go through each individual country. The unitary patent system, due to start when the UPC commences in April, will streamline this process, with patents becoming immediately active across all member states without the need for further translation and validation. However, the flipside is that successful challenges will likewise take immediate effect, making the new system higher risk to patent holders.
'The UPC is likely to radically change the way patent disputes are handled in Europe,' comments Jonathan Atkinson, a patent attorney with HGF. 'It has the potential to make the system fairer and more accessible.' By centralising all legal proceedings and waiving the requirement for multiple translations, these changes will make it substantially cheaper to file, renew, and challenge patents. 'It may also reduce the opportunity for forum shopping,' explains Atkinson. 'This is where a litigant tactically selects a particular national court in the hopes of a better outcome.'
Delays and detours
Although agreed 10 years ago, political uncertainty across Europe has delayed the UPC's establishment, with Brexit causing the biggest problems. The UK (alongside France and Germany) was a mandatory signatory to ratify the original legislation in 2012 and was set to host the Chemistry, Pharmaceuticals, and Life Sciences subject matter court. After leaving the EU, the UK was no longer eligible to be a part of the unitary system. Therefore, as well as selecting a third ratifying country (Italy), the UPC committee still has to find another location for the chemistry court originally planned for London. 'Brexit is a lost opportunity for the UK to host the court,' says Atkinson, 'especially when we have a vast resource of judges and advocates in this particular field.'
The recent release of the implementation roadmap suggests that many of these political difficulties have now been overcome, but there is still widespread uncertainty around how the UPC will operate. For the first seven years, the court will run alongside the current patent system, meaning companies can choose to opt out of unitary patents during this transition. The three-month 'sunrise' period beginning in January will be a crucial opportunity for many companies to plan their intellectual property (IP) strategies, particularly in the chemical and pharmaceutical industries which file many high-value patents across Europe.
'A degree of legal certainty is important in industries making large R&D and IP investments,' says David Garnett, senior director and IP counsel at Thermo Fisher Scientific. 'Compared with the familiarity we have with the procedures now, this makes it more difficult to calculate risk.' Large innovation-focused companies like Thermo depend on patent protection to make their investment in research profitable so the risk of Europe-wide knockouts under the unitary system is a serious concern. But while competition is an essential part of any business landscape, it must remain attractive for these companies to continue their discovery and development programmes. 'There are some difficult judgements to make with very little to go on,' says Garnett.
Risk and reward
However, for smaller innovators, the expense of IP protection is a more significant factor. 'IP and patents are a big cost for us, so the unitary patent is an attractive proposition,' says Derek Lindsay, chief operating officer at Infex Therapeutics. Unitary patents will have full European coverage without additional validation costs and will be a quarter of the price to renew over the patent lifetime. This is an obvious advantage for small companies and Lindsay is confident it will be worth the risk. 'It's a judgement call,' he says. 'But we'll take the cost benefit with that risk.'
Generic medicine manufacturers are likewise excited about the new system. 'Central revocation presents an opportunity for third parties seeking to clear the way,' says Alpesh Pathak, global IP head at Intas Pharmaceuticals. 'Early indications are that revocation actions will be fast, so could be an excellent tool for generics companies.' With a simpler system to challenge patents, market competition is likely to increase which could ultimately result in lower prices for product end users.
A lot of uncertainty remains about the long-term implications of this change, but patent professionals are looking at the advent of the UPC as an exciting development in the evolution of patent law. 'The unitary patent system promises some interesting opportunities for both innovators and generics alike,' says Atkinson. 'It will certainly mark the beginning of a significant change in the IP landscape.'
Transparency statement: Jonathan Atkinson is Victoria Atkinson's father