Court rules that the Food and Drug Administration acted unlawfully allowing sodium thiopental into the country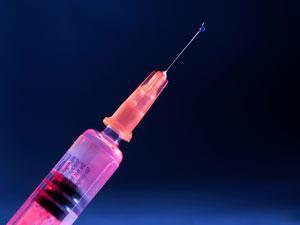 A US appeals court has ruled that the Food and Drug Administration was wrong to allow an unapproved drug to be imported to carry out executions by lethal injection.
In a case brought by death row inmates in Tennessee, Arizona and California, a three-judge panel for the District of Columbia agreed with a previous ruling barring the FDA from allowing imports of sodium thiopental. The panel also reversed another part of the previous order to allow state correctional departments to keep stocks of the drug they currently have. The FDA said it was reviewing the decision.
Sodium thiopental is a fast-acting general anaesthetic and when administered in a massive dose results in unconsciousness. In some states, the drug is used as part of a lethal three-drug cocktail, while in others it is the sole agent used in executions. It currently lacks approved status in the US, meaning states import their supplies.
The case stems from a February 2011 lawsuit brought against the FDA by death row inmates challenging its authority to allow imports of unapproved sodium thiopental. Among other arguments, the FDA claimed a legal justification called 'enforcement discretion', which allows it to import drugs approved overseas but not in the US in order to combat domestic shortages of medically necessary drugs. But the panel said in July that the FDA can counteract a drug shortage in other ways, such as asking other firms to increase production and expediting review of regulatory submissions.
The ruling probably does mean the end of the use of sodium thiopental for executions in the US, although no lethal injection in the past two years has used this drug, says Richard Dieter, executive director of the Death Penalty Information Center. 'The ruling was not aimed at this particular drug, but rather requires the FDA to inspect and approve any imported drug. All states carrying out lethal injections have turned to pentobarbital, but it, too, has manufacturing roots outside of this country.'
'The decision is a blow to FDA on several fronts,' writes Kurt Karst, a director at law firm Hyman, Phelps & McNamara, in Washington D.C, and it may have a huge effect in the context of drug shortages. 'The court squarely addressed FDA's concerns and rejected its arguments ruling that it had other alternatives, such as allowing domestically manufactured unapproved drugs to be sold to alleviate drug shortages,' he adds.