The New Jersey-based pharmaceutical company Alvogen has succeeded in halting the execution of Nevada inmate Raymond Dozier, which was scheduled to take place by lethal injection on 11 July. Alvogen obtained a temporary restraining order earlier this month to stop Dozier from being put to death, arguing that Nevada's corrections department illegitimately acquired and purchased its sedative midazolam by 'subterfuge' to use it in his execution.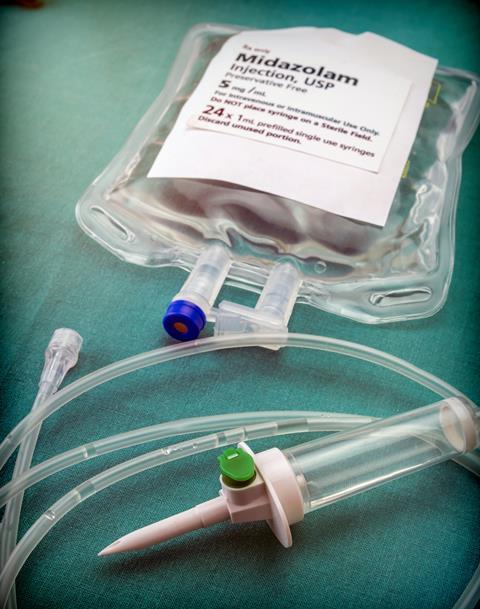 'Defendants acquired that drug despite a clear and unambiguous prior warning from Alvogen they could not acquire it directly from Alvogen and could likewise not legitimately acquire it through a third-party distributor,' the company states in its complaint.
Midazolam renders a condemned prisoner unconscious, and then they are given other drugs to stop their breathing and then their heart, but Alvogen notes that the US Food and Drug Administration has not approved midazolam for this purpose.
Some US states began using midazolam in their executions to replace pentobarbital, after that drug's Danish manufacturer Lundbeck prohibited its sale and distribution for capital punishment in 2011, amid pressure by human rights groups. Lundbeck also required resellers to follow suit.
In its complaint, Alvogen points to previous very public 'botched executions' using midazolam, which have generated significant human rights concerns. The company says it has already faced negative press coverage regarding Nevada's proposed use of its medicine to put prisoners to death, and argues that it will 'suffer immediate and irreparable harm' if the state and its corrections department are allowed to proceed with 'the misuse' of its questionably acquired midazolam.
Alvogen is not the first drug company to crack down on the use of its products for capital punishment. Israel's Teva Pharmaceuticals, which makes the anaesthetic propofol that was implicated in Michael Jackson's death back in 2009, announced in March 2013 that it would not allow the medication to be used in executions. Around the same time, the former American global pharma and medical device company Hospira announced a similar restriction.
When US pharma giant Pfizer acquired Hospira in 2015, it inherited seven potentially lethal drugs frequently used in executions, including midazolam and propofol. Pfizer barred these medications from being sold for executions in May 2016, and in late 2017 the company directed the 31 US states that have legalised capital punishment to return for a full refund any of these drugs they obtained from Pfizer or Hospira for use in executions.