Civil service code changes mean government employees need ministerial permission to speak to the press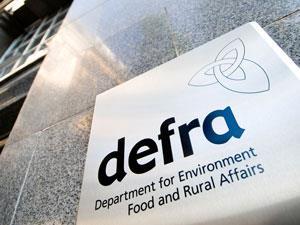 Recent changes to the civil service code could make it harder for UK government scientists to talk to the media, leading to 'misinformation' about key scientific issues among the public, a group of leading science communication organisations have warned.
The changes, which came into effect on 16 March, state that civil servants must have authorisation from their minister before having any contact with the media.
In a letter to Francis Maude, the minister for the cabinet office, who introduced the changes, leaders of the Association of British Science Writers (ABSW), Science Media Centre (SMC) and science PR network Stempra say this measure will 'prevent scientists who are employed at public expense from responding to the needs of journalists – certainly within the tight timeframes required'.
Thousands of scientists who work for government-funded institutes and departments are required to sign up to the civil service code. Many of these, the letter points out, work on areas of great public interest such as genetically modified crops, shale gas exploitation and vaccinations. 'We believe [the changes] will have a negative impact on the public understanding of science, and the quality of the public discourse on some of the most important and contentious issues of our times,' it says.
The signatories call for the changes to the civil service code to be scrapped, or amended to specifically exclude government scientists. They say similar measures in Canada have had serious repercussions, with many scientists prevented from engaging with the media or sharing their research with the public by restrictive communications policies.
The FDA, a civil servants union, has also voiced concerns over the changes to the code, calling them 'unnecessary, unworkable and unjustified'. It has started a petition calling for restrictions on contact with the media to be lifted. In response, Maude wrote to the FDA stating the amendment to the code does not represent a change to policy, but 'provides clarity' on rules that already exist.
Commenting on the letter from ABSW, Stempra and SMS, a cabinet office spokesperson told the Guardian newspaper that Maude had received the letter and 'will respond in due course'. They also said that departments would be able to apply for exemptions to the amendment.