Man held on rape charge for five months after contamination of DNA samples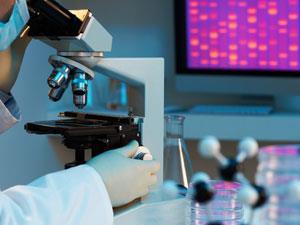 A forensics error has led to an innocent man being held for five months on a charge of rape in the UK. The DNA sample from the rape victim was contaminated during a routine DNA extraction procedure, although this is thought to have been an isolated incident.
Adam Scott was wrongly accused of raping a woman in Manchester, solely on the basis of the faulty DNA evidence. However, phone records indicated that he was in Plymouth at the time the assault took place.
A report from the UK forensic science regulator, Andrew Rennison, said that the error was the result of 'avoidable contamination'. Record keeping and procedures at the lab were singled out for criticism.
The cross-contamination event occurred at the privately run LGC Forensics lab in Teddington. In October 2011 a saliva sample sent in by the British Transport Police was being processed after an alleged 'spitting incident' in Exeter. At the same time, swabs from the woman who was attacked in Manchester were also sent to the lab.
It appears that the contamination occurred when DNA was extracted from the saliva sample for further analysis. The plastic tray that contained the saliva DNA samples was then reused when the samples from the rape victim were also run for DNA extraction.
Once Scott's DNA was isolated from the contaminated sample tray it was run through the UK's DNA database producing a partial match. As a result, LGC's forensic report concluded that the chance of the DNA being from someone unrelated to Scott was 'approximately one in one billion'.
Around 26,000 samples have been processed by LGC at its Teddington lab since the installation of two new instruments to automate DNA extraction in March 2011. An investigation by LGC, which the forensic science regulator backs, concluded that the reuse of DNA extraction trays had occurred twice – the first was spotted but the second, a day later, led to the arrest of Scott.
Laura Walton, a DNA forensic scientist at Staffordshire University in the UK, says that the contamination appears to have been an 'isolated, accidental event'. She adds: 'I am surprised that there was no connection made between the presence of contamination and the discovery that disposable lab supplies had been reused, but given the short time period between these two events it is highly likely that the two events may not have been communicated to the same individual.'
In a statement LGC said that it 'deeply regrets the incident of contamination. The forensic regulator and the United Kingdom Accreditation Service have expressed their satisfaction with our investigation into the incident, the corrective actions and LGC's overall contamination avoidance and checking processes.'