Singh brothers accused of misappropriation, as well as not paying previous fines relating to Ranbaxy's takeover by Daiichi Sankyo
Police in New Delhi, India, have arrested Malvinder and Shivinder Singh, the former owners of pharmaceutical giant Ranbaxy Laboratories, as well as India's second largest hospital chain Fortis Healthcare and financial services firm Religare. The brothers are charged with fraud amounting to INR24 billion (£262 million). A Delhi court sent them for custodial interrogation for 6 days, based on a complaint filed last December by Religare Finvest – which they once owned – for misappropriation and fraud. The Brothers have been remanded in custody pending a bail application and negotiation of a potential settlement with Religare Finvest.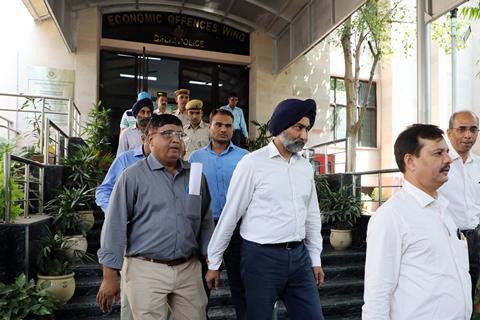 In early August, the Indian government's enforcement directorate raided the brothers' homes after a case was filed against them under the Prevention of Money Laundering Act. India's stock market regulator and the government's fraud investigation office have also opened investigations into the Singh brothers' affairs.
In April, the Supreme Court had threatened to imprison both brothers for not complying with its order to pay Japanese drug maker Daiichi Sankyo INR35 billion (£386 million) awarded in an arbitration case in 2016 in Singapore. This money is as yet unpaid.
To complicate matters, Malvinder Singh filed a criminal complaint against his younger brother Shivinder, alleging siphoning of funds to the family and associates of their spiritual guru Gurinder Singh Dhillon of religious sect Radha Soami Satsang Beas.
The Delhi high court has ordered Dhillon and 54 others to pay INR60 billion – allegedly owed to the Singhs and whose recovery was essential for Daiichi payment – to the brothers' parent company RHC Holdings. Dhillon's family has denied that they owe the Singhs any money, and have been summoned to the high court on 14 November
'It's a saga of mistakes, fraud and tragedy,' says pharmaceutical industry observer Dinesh Abrol from the Institute for Studies in Industrial Development in New Delhi. Abrol points out that the problems at Ranbaxy may could potentially be affecting many family-held Indian firms, where vulnerable governance and culture of data integrity and controls need strengthening. 'But is the government even close to thinking about these issues or monitoring them? No, they are not,' he laments. 'There is an unholy nexus between state agencies and the industry which lets such developments be overlooked in time,' he says.