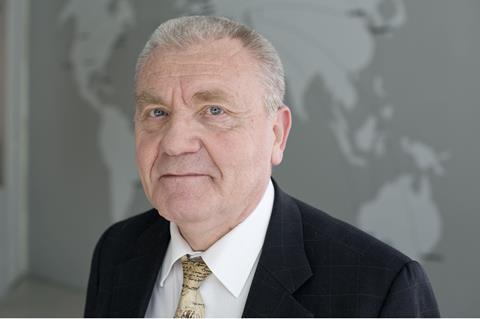 The former head of the European Research Council (ERC), Jean-Pierre Bourguignon, has returned to the organisation and been appointed interim president. He replaces Italian nanoscientist Mauro Ferrari, who resigned in April following a dispute with the organisation's governing body over its response to the Covid-19 pandemic.
The ERC is a pan-European funding body for scientific research with an annual budget of more than €2 billion (£1.85 billion). Bourguignon previously served as the organisation's president for six years prior to Ferrari's appointment.
Ferrari resigned just three months into his presidency after clashing with the ERC's scientific council over how best to respond to the worldwide outbreak of coronavirus. He claimed to have 'lost faith' with the organisation when his proposal to establish a special fund to support Covid-19 research was rejected. The ERC responded that Ferrari had failed to understand its purpose and spent too much time in the US pursuing his other commercial interests.
In a statement, Bourguignon said that he was 'honoured' to take up the role temporarily and that he had felt duty-bound to return to the organisation. 'Designed by researchers for researchers, the ERC gives bright minds the freedom to push the frontiers of our knowledge and has now become a model worldwide. It helps the EU up its game at a global level in challenging times,' he added.
The European commissioner for research, innovation, culture, education and youth, Mariya Gabriel highlighted Bourguignon's previous experience in the role, saying that he has the 'trust of the scientific community'. 'I have full confidence that he will provide the leadership necessary to ensure a proper functioning of the European Research Council during the final stages of Horizon 2020 and at a crucial moment of preparations for Horizon Europe,' she said.
Bourguignon is expected to remain as the ERC's acting head until a new president takes office next year.

Jamie Durrani is senior science correspondent for Chemistry World. He reports on the latest chemistry research and related topics including environment, energy and science policy.
View full profile