Collaboration will look to marine animals for bio-inspired materials to treat conditions like osteoporosis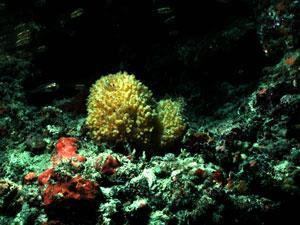 Researchers in Germany and China have founded a new nanotechnology and biomedicine centre to develop new materials, focusing on developing regenerative treatments for bone diseases.
The Chinese-German Center for Bio-Inspired Materials, established with funding for 10 years, will be jointly led by Werner Müller at the institute of physiological chemistry at the University of Mainz Medical Center, Germany, and Shuwen Dong of the Chinese Academy of Geological Sciences in Beijing. The centre will be based at both institutions.
A primary goal of the centre will be to mimic the bone-making strategy of marine animals. It is hoped that this will eventually lead to bone replacement materials and drugs to treat osteoporosis.
'The inorganic structures of certain deep-sea organisms, such as sponges, are based on genetic blueprints,' says Müller. 'We will use those blueprints to develop synthetic bone replacement materials. Specifically and together with our Chinese partners, we are looking to create bio-inspired scaffolds from biosilica in the laboratory that can function as a basis for bone repair.'
Müller and his Chinese colleagues have received a grant of nearly €2 million (£1.7 million) from the EU to develop customised rapid prototyping of bioactive scaffolds using three-dimensional printing. 'Using 3D printing technology, we plan to develop tailor-made implants that make it possible to precisely correct a tissue defect,' Müller says.
The centre will also conduct research in other areas, including intelligent inorganic–organic hybrid materials with optical and mechanical properties that could be used as sensors.
Other participants in the centre include the institute of inorganic chemistry and analytical chemistry and the institute of geosciences, both at Mainz University. In China, participants include the biomaterials lab at Tsinghua University, the Shanghai institute of materia medica of the Chinese Academy of Sciences, and the nanomaterials and chemistry division of the University of Science and Technology of China in Hefei.
Reinhard Urban, chief scientific officer of Mainz University Medical Center, says that by establishing the joint Chinese-German centre a 'strong signal' is being sent that Mainz University 'is open to unconventional ways of thinking and prepared to take new routes.'