Rooftop system designed to filter toxic particles from city smog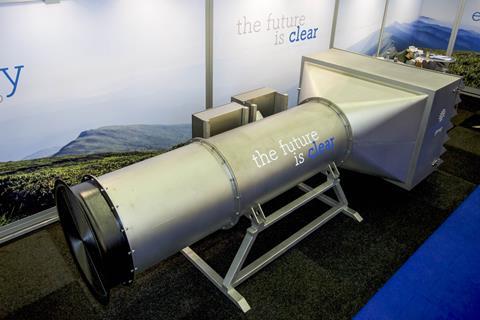 Netherlands-based engineering firm Envinity has unveiled an air purification system that it says acts like a giant vacuum cleaner – sucking in polluted air and filtering out fine particles from car exhaust fumes and heavy industry.
The 8m-long steel filter is designed to sit on top of buildings and can purify 800,000m3 of air per hour, removing virtually all fine particulates and preventing them from damaging the health of urban inhabitants.
'It works like a big vacuum cleaner […] A large column of air will pass through the filter and come out clear,' said Envinity spokesperson Henk Boersen in a statement to the AFP news agency when the system was unveiled in Amsterdam earlier this week. He added that the technology had already attracted interest from other businesses, governments and airports.

Former senior science correspondent, Chemistry World