Tales of collusion between drug companies and regulators leads court to criticise the government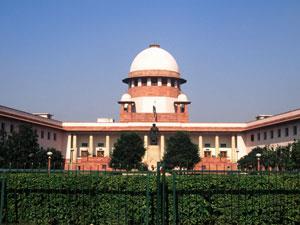 The fledgling clinical trials industry in India has been hit by recent revelations of a lack of regulation. Now, the country's supreme court has criticised the body that oversees clinical trials for its inaction in the face of these unethical practices.
'Uncontrolled clinical trials are causing havoc to human life,' the supreme court stated in response to a petition filed by the human rights group Swasthya Adhikar Manch (SAM). 'There are so many legal and ethical issues involved with clinical trials and the government has not done anything so far.' SAM's petition alleged that multinational companies are exploiting loopholes and gaps in the law to run their trials. Poorly run and unethical trials have resulted in health problems and even the death of some trial participants, who are often signed up without their knowledge.
The supreme court directed the government to manage the 'menace' of poorly regulated trials on a war-footing. The court asked the health secretary to take over supervising clinical trials across the country, revoking the power of the Central Drug Standard Control Organisation (CDSCO) under the Drugs Controller General of India (DCGI), the sole agency that monitors and regulates clinical trials.
Alleged collusion
Corruption, the low cost of conducting trials, poor compliance and collusion between drug companies and doctors have led to a rise in unethical drug trials in India, according to Amulya Nidhi, a health activist with SAM. He also alleges that poor, uneducated patients at government-run hospitals are lured into clinical trials, with the promise of free medicines and many volunteers have little idea what they are signing up to.
The Indian parliamentary committee on health and family welfare, in its report on the CDSCO, noted: 'There is sufficient evidence on record to conclude that there is collusive nexus between drug manufacturers, some functionaries of [the] CDSCO and some medical experts.' The committee also pointed out that the CDSCO had approved 33 drugs, out of a randomly selected sample of 42, without clinical trials on Indian patients.
In a bid to encourage the clinical trials sector, India amended its drug laws in 2004. Phase I safety trials cannot be conducted in the country for drugs developed outside of India, but Phase II and III trials can be conducted in parallel with trials in other countries. International drug companies that partner with Indian firms qualify as 'domestic' companies and are allowed to conduct Phase I trials in India.
In India, around 60% of clinical trials are carried out by pharma companies, while the other 40% are outsourced to contract research organisations (CROs) in India. The market for Phase II and III clinical trials is estimated to be worth $100 million (£63 million), according to the Indian Society for Clinical Research (ISCR).
An industry consultant tells Chemistry World: 'We have a very good regulatory framework for clinical trials that has adopted the best practices from across the world. But, pharma companies or CROs fail to comply with the regulations due to lack of monitoring by the regulator, which is short-staffed and lacks expertise.'
Short staffed
The parliamentary committee pointed out that the CDSCO is substantially under-staffed with less than 40% of posts filled. 'At this rate, what would be the fate of 1045 additional posts that have been proposed is a moot point,' observes the committee.
From 2005 to 2012, about 475 new chemical entities were tested in clinical trials of which only 17 were approved for marketing. As many as 57,303 patients were enrolled in clinical trials but only 39,022 completed them – 11,972 patients suffered serious adverse effects (SAE) and 2644 died. Out of these, 506 SAEs and 80 deaths have been linked to clinical trials, the DGCI told the supreme court. However, in only 40 out of 80 instances where the trial participant died has their family been compensated.
'Compensation is very meagre a couple of lakh rupees (around £3000),' Amulya Nidhi says. 'The government should propose a proper compensation policy for victims of clinical trials.'
Kratish Bopanna, president of the ISCR, who also heads Semler Research based in Bangalore, said the recent developments and the poor focus of regulatory authorities has affected the growth of the clinical trials industry, which has been overtaken by countries such as the Philippines, known for its speedy approvals.
The supreme court hearing is continuing and it has sought more information on trials taking place across the country.