One-atom thick cobalt oxide structures show potential as electrodes for lithium ion batteries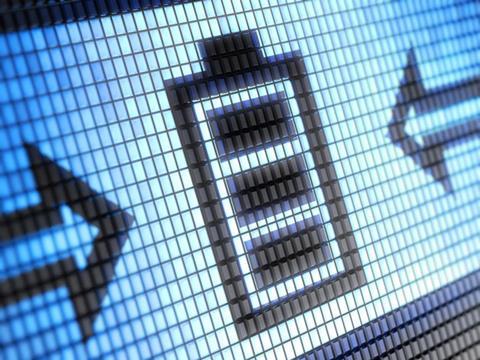 A graphene inspired
electrode material that could help batteries hold more power
has been developed by Chinese scientists. The large surface area of these cobalt oxide nanosheets is key to their electrochemical performance.
Batteries are a cornerstone of modern life with most smartphones and laptops using rechargeable lithium ion batteries. As technology advances, the search is on for batteries that can pack more energy into the same space.
Graphitic electrodes are commonly used in lithium ion batteries but suffer from low theoretical capacity. A viable alternative is to use metal oxides which have significantly higher theoretical capacities but in practice are limited by their inability to hold more lithium ions. Recently nanostructures have been developed that can hold more lithium ions but the swelling and shrinking from charge–discharge cycles damages the electrode and greatly reduces its capacity, a problem known as pulverisation.
Yi Xie and her team from the University of Science and Technology of China, Hefei, have bypassed these issues using an inorganic analogue of graphene. They fabricated atom-thick sheets of cobalt oxide via a topochemical method. Xie says the structure of the analogue allows for 'huge surface areas, facile lithium ion diffusion and electron transport, as well as open channels that buffer large volume variation during cycling processes'. All of these factors contribute to its significant electrochemical performance and high cyclability in comparison with previous Co3O4 nanostructures.
'Exploiting nearly the full outstanding capacity of conversion anodes for lithium batteries at good capacity retention has been a longstanding goal for which this work offers an interesting approach,' comments Stefan Freunberger, an expert in electrochemical energy storage materials at Graz University of Technology, Austria. However, he warns that translating such performance into a device remains a tough challenge.
Xie also says that the technology is still in the early stages of development. Next, she plans to experiment with other inorganic graphene analogues using other materials to achieve even better energy storage properties.