Clinigen will buy Idis to consolidate different routes by which doctors can access medicines that are unavailable locally
Speciality pharma company Clinigen is to buy its rival Idis, making it the market leader in ethical unlicensed drug supply. UK-based Clinigen agreed a price of £225 million in late April.
This is a good fit, says Mick Cooper, head of health research at Edison Investment Research. 'Idis was Clinigen's biggest competitor, but also biggest opportunity in what is a still fragmented, nascent market.'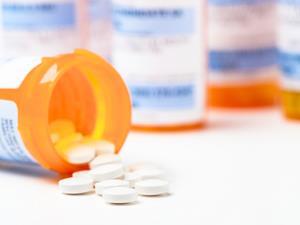 Sometimes a patient needs a drug that is licensed somewhere in the world but not in their country. Idis sources and supplies unlicensed drugs to doctors and hospital pharmacists. This 'on-demand supply' has a potential market value of over $5 billion [£3.3 billion], says Clinigen chief executive Peter George. 'We are now the global leader in this area.'
Clinigen offers an alternative to unethical supplies of unlicensed drugs, which George estimates to be worth up to $200 billion. It is labelled 'unethical' because patients may self-prescribe and order from international pharmacies, often online. Businesses may sell via the grey market through parallel importing – buying drugs in one country and selling them in another. 'This is not a very controlled market,' explains analyst Charles Weston at Numis. It has significant financial impact on drug companies, he says, and it 'is much easier for counterfeit medicines to get into the supply chain.'
The US is the largest drug market, so companies tend to go there first. The drug may still be years away from approval in Europe or South America, yet patients need it
Of the 154 drugs launched between 2008 and 2012, almost half remained unavailable in the UK and Germany in 2013. But specialist clinicians will be aware of new medicines and take steps to secure them if a patient fails to respond to available treatments. For example, the UK government has made £280 million available for drugs that the National Institute for Health and Care Excellence (Nice) has not licensed in England, through its Cancer Drugs Fund.
Patients are also driving demand, becoming aware of treatments available elsewhere by researching their diseases online and joining patient forums. 'We make access available to clinicians or pharmacists, but never directly to patients,' says George. 'More than 80% of patients are in a region or a country where the drug that they would best be treated with is not licensed.'
Clinigen was not involved in on-demand supply of unlicensed drugs before acquiring Idis, but in 'managed access supply'. This is when a pharmaceutical company commissions a firm like Clinigen to make a drug available in a market where they have not got a license. They may do this for one of three reasons.
The US is the largest drug market and drugs are higher priced in the US, so pharma companies tend to go there first. The drug may still be two years away from approval in Europe or South America, yet patients need it. One example is Medivation's Xtandi (enzalutamide) for advanced prostate cancer, which for a time was licensed in the US but unavailable in Europe, though its efficacy was widely recognised. 'We gave patients access to this drug while it was being rolled out. At its peak, which was in 2013, the unlicensed programme was supplying 4500 units monthly into Europe alone,' says George.
A second situation arises when a company withdraws a drug from a market, yet patients still want access. Its supply may no longer be commercially viable, but there remains a patient need. A third situation concerns drugs for rare diseases, when a company obtains market authorisation for an orphan drug in the top three or four markets, with sales teams, but not elsewhere. By initiating a 'non-launch' programme, organised though a company like Clinigen, it is made available in other markets.
BTG, for example, makes an antidote for when chemotherapy reaches toxic levels in a patient's body. 'The markets in Europe are too small to commercially sustain a sales force or a regulatory license application, yet if a patient in Europe has this toxicity effect they need the antidote, otherwise they die,' says Weston. 'The supply of this medicine might not make commercial sense, but it makes sense to the health of the patient.'
Many drugs are licensed in the top 20 health markets, but not the next 80. 'The biggest sector of growth opportunity is in the southern hemisphere, and what we call the emerging pharmaceutical market,' says George. 'They want access to medicines that Europeans might see as current first line or second line treatments. In the UK and Germany, its different, they would be looking for access to the very latest medicines.'
The intellectual property of the on-demand side is in delivering therapies to patients within 24 hours, irrespective of where the patient is. Shipping a product to a country where it is not licensed is different in every country. 'You must have the logistical infrastructure to support that, but you must have all the regulatory and import-export and customs expertise to ensure that an unlicensed medicine can go across the border legally, but quickly' says Weston.
The unlicensed drug market is fragmented, with many small players, which represents an opportunity for Clinigen, says Cooper. 'The supply chain is becoming more regulated, and smaller players will find it difficult to hit the standards and put in place the right logistical controls,' he says.