Team GB is using a chain treatment that reportedly leads to significant power savings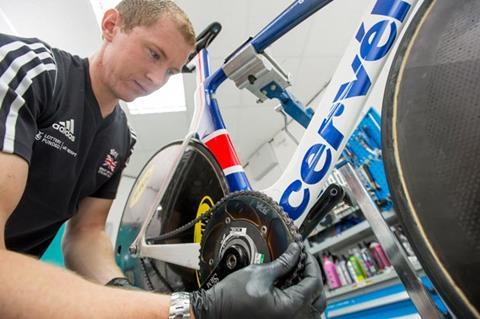 To gain the edge over their rivals at the upcoming Rio Olympics, the British cycling team is using bicycle chains treated with a nanotube-based lubricant. The treatment reportedly reduces friction and may help boost a cyclist's power output.
Skin-tight suits and streamlined bike frames have become permanent fixtures at cycling venues as competitors attempt to minimise friction and drag. As these technologies have been refined to their limit, teams have streamlined their focus to smaller components in an effort to gain any sort of marginal advantage.
Working with Muc-Off, a UK lubricant manufacturer, British Cycling will supply 75 bike chains to riders, which have been treated with an 'advanced military-grade additive'. Each chain is cleaned in an ultrasonic bath, before the treatment is applied by hand.
Although it unclear what the additive composition is, Muc-off claims nanotubes in the lubricant help to reduce friction around a bike's drivetrain. The company also claims a treated chain can lead to power savings of up to 6W. A cyclist's typical power output is around 450W.
The UK cyclist Bradley Wiggins used one of Muc-off's 'nanotube optimised chains' in June 2015 when he broke the record for the greatest distance travelled in one hour.