A blanket ban on New Psychoactive Substances has been given final approval and will come into force in April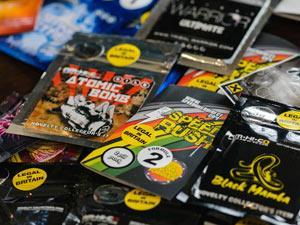 The UK government's Psychoactive Substances Act – a 'blanket ban' on New Psychoactive Substances (NPS) – has received Royal Assent, or formal approval from the queen, and is due to come into effect on 6 April this year.
The ban covers 'any substance intended for human consumption that is capable of producing a psychoactive effect'. Those caught producing or supplying such drugs face a maximum prison sentence of seven years. The measures are being introduced to tackle the rapid production of new 'legal highs' which are not covered by existing legislation.
Earlier versions of the new rules faced criticism – last July scientists from the Advisory Council on the Misuse of Drugs (ACMD) voiced concerns that the automatic classification of new drugs as illegal would hinder medical research. But some of these issues appear to have been resolved, with healthcare and scientific research activities with a 'legitimate need' to use psychoactive substances exempt from the ban. Many commonly consumed items that could be considered psychoactive – including alcohol, nicotine and caffeine – have also been excluded.
The National Crime Agency says it is now working with internet providers to crack down on legal highs being sold over the internet.