Controversial approvals and price clashes characterised 2016 in pharma
Slowing growth
Political turmoil and uncertainty may have been the order of the day in 2016, but despite the Brexit vote and the impending Trump presidency, growth is set to continue in the pharmaceutical industry. It is, however, sure to grow more slowly than it has in recent years, as the recent accelerated growth was largely driven by the incredibly successful launch of Gilead's two hepatitis C (HCV) treatments, Sovaldi (sofosbuvir) and the combination product Harvoni (ledipasvir/sofosbuvir). These alone added 2–3 percentage points to annual sales growth in 2014 and 2015; growth is set to slow from 2014's 9% to 4–7% in 2016 and the coming few years. '[Sovaldi and Harvoni] became the two most successful new medicine launches of all time,' the QuintilesIMS Institute claimed in its Outlook for global medicines through 2021 report. 'The next five years will see the market growing at a more consistent rate.'
Harvoni is currently the world's biggest selling drug, with global sales of $18 billion (£14 billion) in 2015. This pushed the previous table-topper, Abbvie's Humira (adalimumab) into second place, at $14 billion. Single-agent Sovaldi is in eighth place, with $6.6 billion of sales in 2015. While these are undeniably expensive products (Harvoni is listed at at $95,000 for a 12-week course of treatment, and Sovaldi at $84,000) they offer many chronically ill people a cure, with significantly less arduous side-effects than previous options.
However, these bare numbers belie the underlying trend. Other anti-HCV antiviral combinations have now been approved, including AbbVie's Viekira (ombitasvir, paritaprevir, ritonavir, dasabuvir) combinations, Zepatier (elbasvir and grazoprevir) from Merck & Co, and another Gilead product, Epclusa (sofosbuvir and velpatasvir). This has allowed US health insurers to negotiate rebates, bringing prices down, and Harvoni may well have been knocked off the top spot once 2016 sales figures come out.
Objection overruled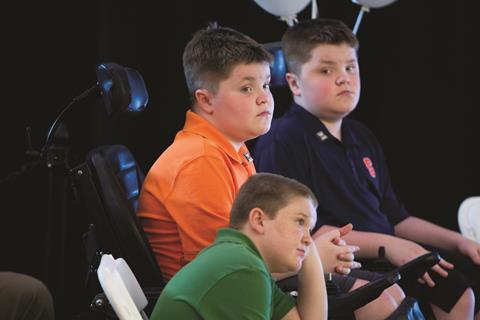 A variety of new medicines reached patients in 2016, but perhaps the most controversial was US Food and Drug Administration's (FDA) decision to approve Sarepta's Exondys 51 (etiplirsen) for Duchenne muscular dystrophy, on the basis of a tiny clinical trial with no placebo control. This was in spite of the FDA's review team declaring the trial showed little evidence of benefit to patients. After the company got patients and their families to plead to FDA commissioner Janet Woodcock, the review team was overruled and the go-ahead given for an expensive drug that may well have no effect. The decision was slammed by the FDA's head of new drugs, John Jenkins, who described the path taken by Sarepta as 'not a good model for other development programmes'.
Pricing continues to make negative headlines for the industry. Mylan's price hike on the Epipen adrenaline injector for allergic reactions, from $100 in 2009 to more than $600 for a two-pack of devices, was followed by a rapid reversal following a public outcry. EvaluatePharma's 'World Preview 2016, outlook to 2022' report suggests that bad publicity like this is prompting a re-think. 'This could result in companies having to spend more time in pricing drugs according to real world benefits and proven efficacy, rather than what they believe the market can bear,' it says.
Breakthrough biosimilars
Biosimilars – generic versions of biological drugs – has been a big story this year, now that they are finally being approved in the US. The IMS Institute for Healthcare Informatics report Delivering on the potential of biosimilar medicines projects that the global market for biologics will be close to $400 billion by 2020, offering great opportunities for copies once patents expire. 'Almost 50 distinct biosimilars are currently in development, and will likely result in a highly competitive marketplace over the next five years,' the report says.
The FDA's Woodcock told a Congressional committee in January that the agency was being overwhelmed by applications, and needed more staff to keep up. After the first biosimilar was approved in the US in 2015, a further three got the go-ahead in 2016, all of them anti-TNF (tumour necrosis factor) products: Inflectra, Celltrion's biosimilar to Janssen's Remicade (infliximab); Erelzi, Sandoz's version of Amgen's Enbrel (etanercept); and Amjevita, Amgen's biosimilar to AbbVie's Humira (adalimumab). Many others are under consideration – and, unsurprisingly, the lawyers on both sides are being kept busy as originator companies scramble to assert the validity of their patents, while those developing alternative versions seek to clear their paths to market.
Biological medicines targeting proprotein convertase subtilisin–kexin type 9 (PCSK9) to lower cholesterol have also been occupying the lawyers, as Sanofi–Regeneron and Amgen continue to argue about patent validity of their respective antibody products Praluent (alirocumab) and Repatha (evolocumab). Yet these drugs have failed to fulfil market hopes. As a biochemical strategy to reduce cholesterol, PCSK9 inhibitors make sense; what makes less sense is paying $14,000/year for an expensive antibody, when most patients can manage their cholesterol levels using cheaper statins. This lack of a sizeable market, allied to some less-than-stellar late-stage clinical trial results, led to Pfizer dropping its developmental anti-PCSK9 antibody bococizumab, after spending huge amounts of money in the clinic.
Another disappointment came in the form of Lilly's solanezumab, a monoclonal antibody for Alzheimer's disease. The company pressed on with development despite disappointing results in patients with advanced Alzheimer's; it finally admitted defeat and discontinued the programme when a Phase III trial in those with mild disease showed it offered little benefit.
Building cancer immunity
Big companies are still filling their pipelines via in-licensing and collaboration deals with biotechs who, in turn, need big pharma's deeper pockets to fund expensive late-stage trials. Many of these deals have been in the current trendy field of immuno-oncology, where strategies to harness the body's own immune system to fight cancer have already had some success, notably in the treatment of melanoma.
New immuno-oncology collaborations signed in the past year have included Amgen working with Advaxis on its neoepitope targeting, and Sanofi looking to harness the power of Natural Killer cells using Innate's site-selective technology to create bispecific antibodies. Novartis signed a deal with Surface Oncology over a range of immuno-oncology programmes; Celgene and Agios are now collaborating in a programme to alter the metabolic state of immune cells; and Roche is collaborating with Blueprint Medicines on its immunotherapy-relevant kinase-targeting therapeutics. And GlaxoSmithKline has expanded its deal with Adaptimmune to accelerate development of an affinity-enhanced T-cell therapy.
Crispr-Cas9 gene editing has also been making therapeutic waves, despite the spiralling cost of the ongoing legal fight over patent rights between the Broad Institute in Massachusetts and the University of California, Berkeley. The US FDA gave the green light to the first trial of a Crispr product in humans, by scientists at the University of Pennsylvania, with funding from the Parker Institute for Cancer Immunotherapy, in patients with sarcoma, melanoma and multiple myeloma. The technique will be used to improve the efficacy of harvested T-cells.
CAR-T cells are further advanced in the clinic, but still far from proven. Indeed, a Phase II trial by Juno Therapeutics in acute lymphocytic leukaemia (ALL) was put on hold, resumed, and then put on hold again following patient deaths. Novartis, meanwhile, has dissolved its cell and gene therapy unit, integrating its ongoing CAR-T work back into its broader operations. It still hopes to file for approval of a CAR-T product for children with relapsed or refractory ALL in 2017.
Dead duck deals
The biggest mergers and acquisitions story of the year is one that didn't happen: Pfizer's $152 billion takeover of Allergan, was announced in October 2015, but called off six months later. Despite claims that the deal was all about the pipeline and product portfolio, the deal was off when a tightening up of the US taxation rules on inversion deals meant that the anticipated tax benefits of incorporating the merged company in Ireland vanished.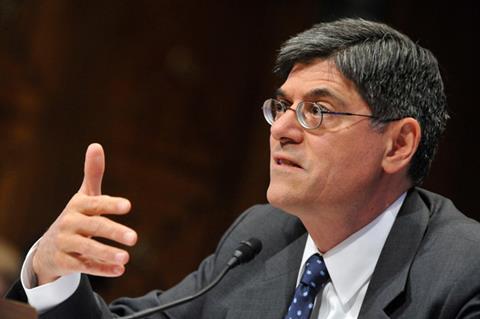 Pfizer made do with several smaller acquisitions to boost its portfolio, including Anacor for its late-stage investigational eczema treatment crisaborole, and cancer treatment developer Medivation.
Allergan, too, went on a post-non-merger spending spree, in the space of a couple of months snapping up five companies working in areas as diverse as dermatology and ocular delivery technology. It also acquired the rights to an investigational antiinflammatory antibody to treat inflammatory bowel disease and an antibiotic from AstraZeneca, and a commercialisation partnership for neuroscience drugs with Heptares. Allergan's generics business was sold to Teva which, in turn, sold the UK and Irish parts to India's Intas to satisfy competition regulators.
Other deals in 2016 included Shire's $32 billion purchase of Baxalta; AbbVie buying StemCentrx for $5.8 billion; Jazz buying Celator; AstraZeneca's acquisition of Acerta; and Mylan buying both generics company Meda and dermatology specialist Renaissance.
As one door closes…
Many companies announced site closures and job losses. Novo Nordisk, for example, is cutting 1000 jobs globally; Novartis is consolidating its research sites, and shifting its tropical disease research from Singapore to the US; Boehringer Ingelheim is to stop doing medicinal chemistry at its site in Ridgefield, Connecticut, with the loss of 120 jobs; and other job losses have been announced at Takeda, Merck and Arena, among others.
On the other hand, several companies are expanding and opening new sites. The desire to operate in the Boston–Cambridge area of the US has continued, with both AbbVie and Bristol-Myers Squibb unveiling plans to expand there, and Shire adding a rare diseases unit in Cambridge, US. Other good news stories included Biogen breaking ground on $1.4 billion manufacturing plant in Switzerland; Lilly spending $40 million on a continuous manufacturing facility in Cork; and Novo Nordisk investing €100 million (£84 million) over four years to expand its insulin production facility in Chartres, France.
The march to expand in Asia continues, with several companies building new facilities in China. Novartis opened a $1 billion research centre in Shanghai, and Pfizer is planning a $350 million biotech plant in Hangzhou. Merck KGaA opened a plant in Jiangsu to make products on the Chinese essential drugs list. It expects to be making 10 billion doses a year of diabetes, cardiovascular and thyroid drugs by 2021. Elsewhere in Asia, Abbott is to set up an innovation and development centre for branded generics in Mumbai, India.
Although growing numbers of diseases are now treated effectively by generics and, increasingly, biosimilars, the future for drug discovery is increasingly going to lie in treatments for under-served conditions and long-term chronic diseases, the QuintilesIMS 'Outlook' report claims. A quarter of the entire late-stage pipeline is in cancer, it states, but almost an eighth is in therapies for neurological disorders.
'[There have been] long delays in bringing drugs for [central nervous system] disorders to market – complicated by poor understanding of disease mechanisms and development project failures due to side effects and lack of efficacy among several of the developmental new classes of therapies,' it states. 'Therapies focused on disease modification in Alzheimer's, multiple sclerosis, and even Parkinson's may finally reach the market through 2021.'