'Olympic legacy' centre to shift to dedicated Imperial College Hammersmith Hospital facility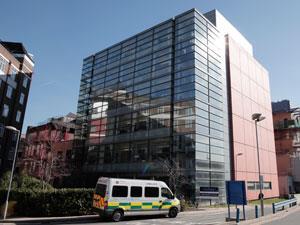 Running costs have forced the national MRC-NIHR Phenome Centre to move from the Harlow labs of pharmaceutical company GlaxoSmithKline (GSK), where it was originally going to be sited. Instead, the centre emerging to exploit the NMR and LC–MS capabilities of the Olympic anti-doping labs is moving to a dedicated facility in Imperial College London's Hammersmith Hospital. The centre's initial proposal incorrectly assumed that using the GSK site would incur no space and infrastructure charges.
The move is costing Imperial £1 million and delaying the project by three months, but centre director Jeremy Nicholson, emphasises the new site is a better option. 'The Olympic testing lab could not have been built without GSK and without that there wouldn't have been a phenome centre,' Nicholson adds. 'We are grateful for that.'
'We are proud to have played a part in the inception of the centre through the offer we made to provide this space,' a GSK spokesperson says.