French drugmaker strengthens rare diseases portfolio with blood disorder purchases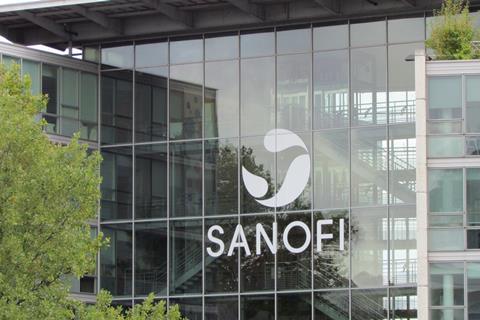 Sanofi has entered the 2018 takeover scene with gusto, snapping up two small biotechs for a combined total of about £11.5 billion, and hinting that another acquisition isn't out of the question.
The French pharma giant first pulled haemophilia protein therapy-focused drugmaker Bioverativ for $11.6 billion (£8.1 billion), and then a week later forked out €3.9 billion (£3.4 billion) to grab Ablynx from the clutches of rival Novo Nordisk, which had been unsuccessfully courting the biotech since early December.
The purchase of Belgium-based Ablynx had been something of a surprise, especially in its speed. When Ablynx deemed Novo Nordisk's bids as 'fundamentally undervalued', the biotech offered itself up to Sanofi, Roche and Merck. Sanofi, which has an existing partnership with the biotech working on multiple sclerosis research and immune-mediated inflammatory diseases, offered $56 per share, 47% more than Novo Nordisk's offer.
The shopping spree may not end with Bioverativ and Ablynx, however. According to Sanofi's chief executive officer Olivier Brandicourt, in a conference call after the Ablynx announcement, additional acquisitions could be likely. 'We're not expecting to do one acquisition every week, that's for sure,' Brandicourt said, but added that the company had about €20 billion as a general target for acquisitions.
In the same vein
The two recent buyouts represent a more pronounced move into blood disorders, with the Ablynx deal dishing up caplacizumab to Sanofi, which is being touted as a potential blockbuster as a first-in-class treatment for rare bleeding disorder acquired thrombotic thrombocytopenic purpura. The product is awaiting approval in Europe and is expected to be filed in the US during the first half of this year.
Jeffries analyst Peter Welford says the Ablynx buy should complement the Bioverativ franchise with the established haemophilia products Eloctate and Alprolix, as well as its recently obtained global rights for haemophilia drug fitusiran from Alnylam.
In addition, the drugmaker has confirmed it is expanding its Framingham, Massachusetts, manufacturing facility to help boost US production capacity for its portfolio.
Welford, alongside other analysts, had been cautious of the 'relatively expensive' acquisitions – especially the Bioverativ buy, when the haemophilia market could be revolutionised by gene therapies in late-stage development. But, strategically speaking, rare disease treatments can boast premium prices with the potential to generate speedy return on investment. Indeed, Sanofi believes it can recoup its investment in Bioverativ within three years.
That should elicit a sigh of relief from Sanofi's shareholders, especially as the company's long-acting insulin Lantus is facing generic competition with declining sales, and it has struggled to push out a substantial in-house product for several years.
The pressure has also been on after the company struggled to land a M&A deal. In 2016, the firm failed to buy cancer specialist Medivation, which ended up going to Pfizer, and last year its offer to take on Actelion was outbid by Johnson & Johnson's $30 billion tender. The Bioverativ purchase is Sanofi's biggest deal for seven years when it bought Genzyme for around $20 billion in 2011.
Meanwhile, the Ablynx purchase also gives Sanofi access to the biotech's nanobody technology. Nanobodies are next generation biologicals, one-tenth the size of human antibodies, and Ablynx has a pipeline of 45 candidates across haematology, inflammation, immuno-oncology and respiratory diseases, with eight in clinical development. Ablynx's ALX-0171, an inhaled anti-respiratory syncytial virus (RSV) nanobody should also complement Sanofi Pasteur's RSV programmes.