Blood testing startup president Ramesh 'Sunny' Balwani defrauded both investors and patients
A US federal jury has found former Theranos president and chief operating officer Ramesh 'Sunny' Balwani guilty on 12 counts of fraud, for conspiring to defraud both investors and patients about the capability of the company's blood testing technology. In January, Elizabeth Holmes – Theranos's founder and former chief executive, and Balwani's ex-girlfriend – was convicted on four counts of fraud against investors but was not found guilty of defrauding patients. Among other duties, Balwani oversaw the company's patient testing lab.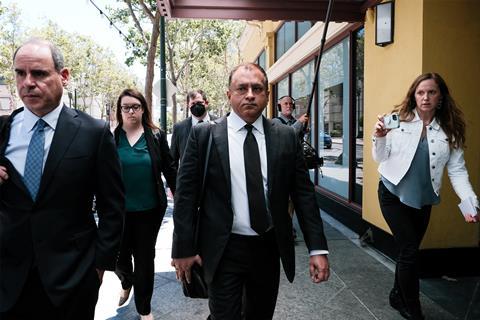 'Once again, a jury has determined that the fraud at Theranos reached the level of a criminal conspiracy,' said US Federal Bureau of Investigation (FBI) special agent in charge Sean Ragan. 'The FBI has spent years investigating this investment fraud scheme,' he added. 'Lies, deceit, and criminal actions cannot replace innovation and success.' Holmes and Balwani both falsely claimed that Theranos had developed technology that could detect hundreds of diseases with just a drop or so of blood.
Holmes is expected to be sentenced in September, and Balwani in November. They each potentially face long prison terms and significant fines. Balwani's attorney, Jeffrey Coopersmith, was quoted as expressing disappointment with both verdicts and announcing his intent to investigate all Balwani's options, including an appeal.
'Balwani was convicted of defrauding Theranos' patients, while Holmes was not. It looks like her defence team was more successful in arguing that she did not directly defraud the patients, being well upstream of that part of the company,' explains Derek Lowe, pharmaceutical chemist, industry blogger and Chemistry World columnist. 'But Balwani was more directly involved with the patient-care end of things, and seemingly could not avoid a conviction on those charges as well.'