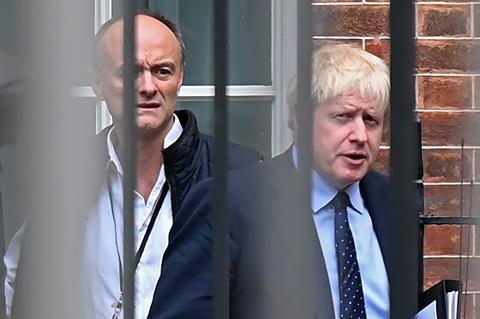 Here we are again. Another general election in the UK and another vote that the government of the day is keen to reduce to a single issue: Brexit. Unsurprisingly, elections billed as being about just one thing don't typically have much space for other issues. This means that areas that are vital to the UK's future prosperity, such as the nation's R&D output, have been given short shrift – although this isn't something particularly new at election time.
Polls suggest that the Conservatives under Boris Johnson will secure a significant majority. Will this mean that Brexit gets done? Slogans aside, the process isn't likely to be anywhere near as simple as it's being sold to the electorate. While a majority for the Conservative government would give it the numbers needed to get the withdrawal bill through parliament, this is just the start.
There's 40 years' worth of ties between the UK and the EU, and (should the Conservatives retain power after 12 December) there is very little time to organise our future relationship with the EU. Few believe that it can really all be wrapped up by December 2020, with comprehensive trade deals usually taking on the order of five or more years. So it's once again possible that the UK could face a damaging 'no deal' exit from the EU.
Where does all this leave the country's science sector? Uncertainty has already been hurting the nation's universities and businesses. UK research is set to lose £1 billion in grants from the EU's science programme – this money makes up more than 10% of universities' research income. This is to say nothing of the problems the country is now having attracting and retaining the best minds from the EU and beyond. Brexit hasn't been a great advertisement for a country's openness to collaboration and immigration.
There have been signs from the government, however, that it understands the concerns of scientists and recognises that science and research are important to the country's future. There are also plans to replace any money lost from the EU, invest more in R&D and ease visa restrictions for scientists. Much of this is reportedly down to Johnson's special adviser Dominic Cummings, who is a big fan of the transformative powers of science and technology. However, being so dependent on a single science champion is a worry as advisers come and go, and Johnson has shown little interest in this area himself. On top of this, projections suggest that the Brexit plan outlined by the government could cost the UK as much as £49 billion a year. Such a hit to the nation's finances may well mean plans to fund science fall by the wayside. All we can be certain of is that more uncertain times are ahead for UK science.

Patrick is the news editor for Chemistry World, having previously had various stints on science journals, writing for society newsletters and editing and writing jobs.
View full profile