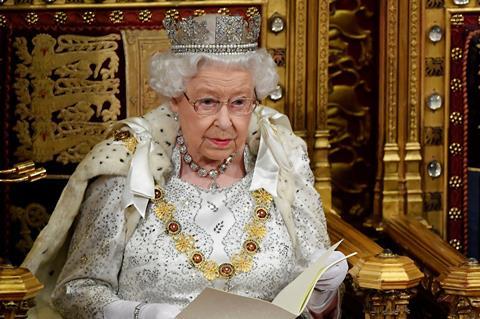 The UK government has committed to setting up a new science funding agency based on the US's Advanced Research Projects Agency (Arpa) – now better known as the Defense Advanced Research Projects Agency (Darpa). The aim of this research body appears to be to provide greater support for transformative blue skies research.
Arpa was set up in 1958 by President Eisenhower after US shock at the launch of the world's first artificial satellite, Sputnik, by the USSR. During Arpa's early years, before it became primarily a defence research body, it scored a number of high profile successes by supporting fundamental research. These included the precursor to the Global Positioning Satellite, the internet and other early computing technologies, and the first weather satellite.
The Queen's Speech to outline the government's plans for the next parliament provided a boost for science in a number of other areas too. These included a more flexible visa system that would abolish the cap on tier 1 exceptional talent visas, make it easier for researchers and their partners to settle in the country and end the requirement that a job offer was needed before a researcher could live and work in the UK. Reducing bureaucracy in research funding, a national space strategy and plans to boost R&D expenditure were among the other announcements made.
Reaction from the academic community was mixed. While many welcomed the government's focus on research, they contrasted it with the uncertainty caused by Brexit and the potential harm that crashing out of the EU with little or no arrangements in place could cause to this sector. There were also questions over the setting up of a new research agency, barely a year after one of the biggest shake-ups of the research sector in history with the creation of UK Research and Innovation – the umbrella organisation to oversee all seven research councils. Added into this are questions over whether this government, which has lost its parliamentary majority, will survive long enough to follow through on any of its promises.
Hard to know what to make of sketchy ARPA proposal in Queen's speech. Are we now redesigning UK research system based on Dom C's blog? How will "new approach" relate to @UKRI_News (afka "biggest change in 50 yrs") which has barely bedded down after 18 months? pic.twitter.com/mhAQ6T0Kfl

— James Wilsdon (@jameswilsdon) October 14, 2019
The government has also recently committed to investing £220 million in fusion research. The money has been earmarked for a spherical tokamak – a more compact version of the internationally-funded experimental fusion reactor currently being built in the south of France. The ambitious project includes plans to build a commercial fusion power plant by 2040.

Patrick is the news editor for Chemistry World, having previously had various stints on science journals, writing for society newsletters and editing and writing jobs.
View full profile