Government enacts protocols to enable substitute treatments and recommends preventive prescriptions in severe cases
In the UK since October, 19 children have died from serious complications of Group A streptococcus (Strep A) infections. In response, the government has advised general practitioners to prescribe prophylactic antibiotics to contacts of the most severe cases.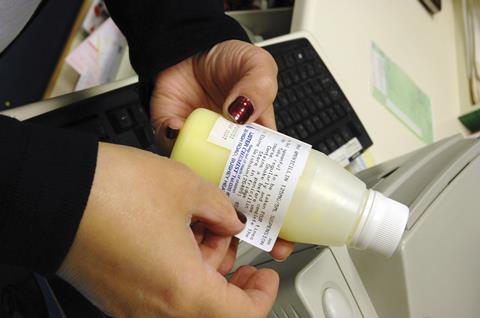 The government has also activated shortage protocols for the liquid penicillin antibiotics normally used to treat such infections, as pharmacies are struggling to secure supplies. But healthcare professionals are keen to reassure parents that alternative drugs and formulations are available and these temporary supply problems will not affect access to effective treatments.
Strep A is a common bacterial infection, often carried asymptomatically or causing a mild sore throat and flu-like symptoms. However, young children may sometimes develop scarlet fever – a collection of additional symptoms including headaches, a high temperature and a characteristic red, sandpaper-like rash. 'Usually, scarlet fever is a fairly mild childhood illness, easily treated with antibiotics,' explains Louise King, a GP from Halifax. 'These outbreaks do happen every year but there have been a lot more cases, and earlier than usual this year.' Experts have not yet identified a definitive reason for this spike, but a popular theory suggests that several years of reduced social contact have prevented children building up normal levels of immunity.
In extremely rare cases, the streptococcus bacteria bypass the immune system, entering the blood, organs and muscles. This much more severe form of infection, known as invasive Group A streptococcus or iGAS, is responsible for the recent child deaths. And it is in these cases that the government has proposed giving prophylactic antibiotic treatments to close contacts.
Ordinarily, GPs avoid prescribing antibiotics unless absolutely necessary, as historical misuse has resulted in a dangerous rise in antimicrobial resistance. 'Bacteria are incredibly adaptable organisms and have become resistant to every antibiotic class in clinical use,' explains Victoria Savage, head of biology at Infex Therapeutics, UK. 'Anytime we use antibiotics, we put selective pressure on bacteria that drives the emergence of resistance, not only in the bacteria causing the infection, but also in other bacteria in our bodies.'
Strep A is unlikely to develop resistance towards penicillins, but widespread use could lead to resistant strains of other bacteria. Public health officials are working closely with GPs on a case-by-case basis to identify those in need of preventive treatments. 'At the moment we're only giving prophylactic antibiotics to contacts of invasive Strep A cases, which is quite a small number,' says King. 'But we have also been told to lower our threshold for prescribing antibiotics if it's possible it could be scarlet fever.'
The unexpected early surge in cases has caused localised shortages of liquid antibiotic formulations in pharmacies across the country. 'This is partly due to the extra demand, but also because pharmacies are having difficulty getting these medicines from wholesalers,' says Savage. The prices of several common antibiotics including penicillin V (phenoxymethylpenicillin) and amoxicillin have risen significantly in the last week, and the government has issued serious shortage protocols for eight liquid penicillin formulations – making it simpler for pharmacies to supply alternative drugs without requiring a new prescription.
Officials are keen to reassure anxious parents that effective treatments will remain available for anyone who needs them despite these logistical issues. 'Penicillin V [is] the first-choice antibiotic for Strep A [but], depending on availability, other antibiotics such as amoxicillin, macrolides (such as azithromycin) or cefalexin can be used,' explains Claire Anderson, president of the Royal Pharmaceutical Society. 'The Department of Health and Social care has now banned the export of amoxicillin, cefalexin, penicillin V and azithromycin to help maintain supplies. This should hopefully help ease supply issues that have been experienced, helping to reduce the impact on patients.'