Seemingly deliberate thallium and arsenic exposure leaves Southampton PhD chemist fighting nerve damage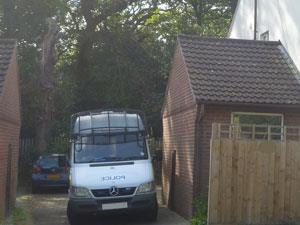 The University of Southampton has told Chemistry World that a chemistry student poisoned last October was not exposed by accident or contamination on its premises. Malicious poisoning remains a possible explanation for how arsenic and thallium got into the 25-year old PhD student's system. Sources close to the victim, who wish to remain anonymous, spoke to Chemistry World with the student's agreement, say he survived a dose of thallium that is usually lethal, and is now fighting to regain the ability to walk. 'Doctors consider him extremely lucky to be alive,' one source says.
A university spokesperson says that its joint investigation with the UK's Health and Safety Executive (HSE), Health Protection Agency and Hampshire Police found no evidence of contamination or an accident. The HSE confirmed that it completed its inquiry into the university's role in January, concluding no action is needed. However, a police spokesperson said that they would not be able to comment on the circumstances of the poisoning while its investigation continues.
Sources close to the student say doctors and the police have ruled out attempted suicide, while the student also maintains that he wouldn't consider such action. 'He is currently continuing a rehab programme in hospital,' a source says. 'He's working towards walking again, but clearly the nerve damage to his limbs was rather extensive and regrowth takes time. Currently, standing up is extremely difficult and he's been in a wheelchair for some time now. He has recovered from hair loss and has most of his hand movement back. I think he would quite like it if more people appreciated the severity of it. After the original story broke they just assumed he recovered and that was that.'
Southampton has also conducted an independent review into the incident, chaired by former lecturer and ex-RSC president David Phillips. 'The review confirmed that the university displays a strong management and culture of awareness of health and safety issues which is well above the sector norm in the UK,' a spokesperson says. 'The panel also found that staff and students within chemistry are well trained in handling potentially hazardous substances.'

Full disclosure: The author studied chemistry at the University of Southampton and contributes to an undergraduate course unit there.