While slated trials will continue, future investigations will consider more options before criminal prosecution
The US government has ended its controversial China Initiative, amid growing criticism that it constitutes racial profiling of researchers, and harms US scientific enterprise.
The cancellation comes after many of the Department of Justice's (DOJ) criminal cases brought against academic researchers under this programme have been dismissed. It's unclear how the decision will impact pending lawsuits.
The initiative was created by the Trump administration in 2018 to crack down on Chinese state-backed espionage and efforts to steal US intellectual property and trade secrets from universities and industry. However, after a months-long review, the DOJ has concluded that it is 'not the right approach', Matthew Olsen, assistant attorney general for the DOJ's national security division, said on 23 February.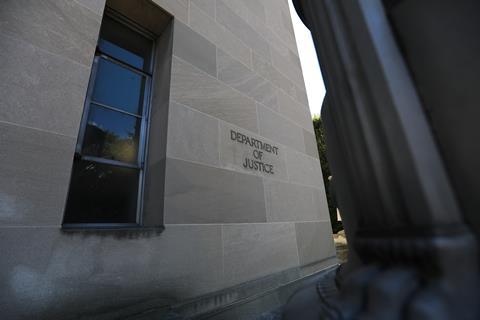 Olsen acknowledged the significant civil rights concerns that the China Initiative has 'fuelled a narrative of intolerance and bias' against Asian-Americans. 'I am aware that some of the … work in this area has engendered the perception that we have a different standard, a lower standard for [prosecuting] people who are ethnically Chinese or have some connection to China, and that is absolutely unacceptable,' he added.
In future, investigating and prosecuting academic integrity and research security cases will be led by the National Security Division (NSD). The NSD will work with the Federal Bureau of Investigation (FBI) and other agencies to assess the evidence of intent and materiality, as well as any impact on national security, Olsen explained. 'These considerations will guide our decisions – including whether criminal prosecution is warranted or whether civil or administrative remedies are more appropriate.'
In addition, new White House guidance to federal funding agencies, which includes procedures to address inaccurate or incomplete prior disclosures, will also help settle such cases. 'Where individuals voluntarily correct prior material omissions and resolve related administrative inquiries, this will counsel against a criminal prosecution under longstanding department principles of discretion,' Olsen said.
Slated trials to go ahead
In December 2021, Harvard University's former chemistry department chair, Charles Lieber, became the first and only person to be convicted under the China Initiative, related to millions of dollars in research funding he received from China. Lieber was found guilty of six felony charges, after apparently admitting misleading FBI agents and failing to pay taxes on money in an undisclosed Chinese bank account. Lieber is awaiting sentencing, but faces up to 26 years in prison and $1.2 million (£900,000) in fines.
Being charged criminally is obviously catastrophic, but losing your job or grants can be career-ending
The DOJ has lost or abandoned several other high-profile cases in recent months. In January 2022, the agency dropped its case against Gang Chen, a naturalised US Citizen who directed the Massachusetts Institute of Technology's nanoengineering laboratory. He was arrested in early 2021 for failing to report ties to and funding from the Chinese government, but the DOJ's case against him could not be substantiated and ultimately collapsed.
University of Tennessee, Knoxville nanotechnologist Anming Hu – the first academic tried under the China Initiative – was acquitted in September 2021. Hu, a Chinese-born naturalised US citizen, was accused of spying and lying to Nasa about his affiliation with a Chinese university. He lost his visa and was suspended without pay, then fired, by the university. Following his exoneration he is now back on UT's payroll.
Xiaoxing Xi, the former chair of Temple University's physics department, was arrested in 2015 (before the China Initiative existed) and charged with sharing sensitive technology plans with China. He too was vindicated when the government dropped its case against him in April 2021.
It is hard to tell if this change will impact pending cases
Experts estimate that a handful of criminal cases under the China Initiative are still pending in US courts, including that of former University of Kansas chemical engineer Feng 'Franklin' Tao. Accused of working secretly on behalf of China and defrauding the US government, Tao is slated to go to trial in March.
Many legal experts are wondering whether the DOJ's change of emphasis might affect the outcomes of those cases, or Lieber's legal team's attempts to request a retrial or acquittal.
'This doesn't erase the four years'
'Maybe the DOJ was waiting until after the Lieber trial to cancel the China Initiative, just like they waited until after his conviction to announce the dismissal of Gang Chen's case. But the programme's cancellation won't have a role in terms of sentencing for the cases that are currently pending, or the judge's review of Lieber's motion for acquittal,' says Derek Adams, a partner with the Potomac Law Group in Washington, DC, who used to work in the DOJ's civil and fraud division.
'This doesn't erase the four years of movement in this space, and there is definitely more scrutiny in place on researchers' disclosures,' Adams tells Chemistry World. 'We may see fewer criminal actions and more civil or administrative actions,' he continues. 'Being charged criminally is obviously catastrophic, but losing your job or having your grant pulled, or no longer being able to apply for grants, can be career-ending for researchers.'
Xi agrees that there will be little to no impact on existing lawsuits, citing Olsen's own remarks on 23 February. When asked, Olsen replied: 'I am comfortable with those cases as they stand and their continued pursuit.'
While Xi agrees that the DOJ's move to pursue more civil and administrative approaches to address grant fraud is a step in the right direction, he remains concerned that there might be overreach by federal law enforcement into scientific research.
'Their job is to go after criminals and the crime, whether that is stealing IP or something like that, but they should not play the role of deciding what the funding agencies or universities should do in terms of running science,' Xi asserts.
The American Civil Liberties Union (ACLU) is representing Xi in his civil case claiming wrongful prosecution by the government. 'It is hard to tell if this change will impact pending cases,' states Patrick Toomey, a senior staff attorney in the ACLU's National Security Project.
'They do have these new standards now – which include whether the violation is material, what the person's state-of-mind was, whether a technology transfer took place,' Toomey says. 'So it will be interesting to see how those factors play into cases that might not warrant prosecutions today as they had in the past.'

Rebecca became the US Correspondent for Chemistry World in September 2014, based out of Washington, DC, after writing for the magazine on a freelance basis since 2007.
View full profile