Decision could mean patent descriptions need to be even more detailed, and hence expensive
A US supreme court ruling that invalidates two of Amgen's patents relating to blockbuster cholesterol drug Repatha (evolocumab) is sparking concern among legal experts.
On 18 May, the court's nine justices unanimously upheld a lower court's decision that Amgen had failed to provide sufficient information to allow others to recreate the full scope of its claimed innovation. The decision effectively ends long-running litigation between Amgen and Sanofi–Regeneron.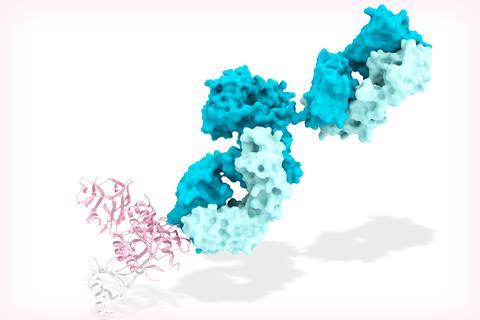 After discovering what appeared to be a viable antibody binding site, Amgen generated antibodies that were engineered to help reduce levels of harmful LDL cholesterol, explains Matt Jonsen, a partner at the law firm Dorsey & Whitney in Denver, who has followed this case. 'They claimed that class of antibodies by what they targeted, not necessarily how similar they were in structure or sequence. But then Sanofi came along and developed an antibody that a jury said essentially did the same thing.'
In 2014, Amgen sued Sanofi, accusing the company of infringing multiple patents (including the two in question) by using Amgen's roadmap to create Praluent (alirocumab) – a competing antibody. In March 2016, a jury determined that the patents were valid. But a federal appeals court later reversed the jury's decision, and the supreme court has now upheld that reversal.
Amgen's patent applications had described 26 antibodies, identified by their amino acid sequences, as well as detailed instructions for generating additional related antibodies, Jonsen says. This information covered roughly 400 pages and included electronic data of the x-ray crystallographic coordinates of the company's two lead antibodies, he notes.
'If all of that is not enough, then what is enough? That question was not answered,' says US patent attorney Gene Quinn, who founded the law blog IPWatchdog. 'This is going to send reverberations through every high-tech industry – certainly the pharmaceutical and chemical industries,' he tells Chemistry World. 'You're going to see patent applications in these spaces get much longer, much more detailed, with many more examples, and that will be much more expensive.'
Quinn emphasises that the law has always recognised that a patent doesn't need to be a complete blueprint or an engineering or manufacturing document, but rather enough information for a skilled person to recreate the invention. He warns that this decision appears to throw that into doubt.
Jonsen too anticipates that the ruling will have reverberations for sectors such as chemicals, pharmaceuticals and polymers. 'It will be felt in any field where someone wants to protect a class of compounds, just like Amgen wanted to protect a class of antibodies,' he says.
Unsurprisingly, Amgen said it is 'disappointed' in the ruling, but vowed to 'continue to fight for patent laws and policies that provide meaningful patent protection needed to foster breakthrough innovation'.
In contrast, Sanofi described the ruling as representing 'an unequivocal win for America's innovation economy, its scientists and researchers.' The supreme court prevented a move that would have 'blocked progress for entire classes of molecules, deterred innovative competition, and led to potential increases of drug prices,' the company said.

Rebecca became the US Correspondent for Chemistry World in September 2014, based out of Washington, DC, after writing for the magazine on a freelance basis since 2007.
View full profile