Agency urges rapid action to avoid 'post-antibiotic era'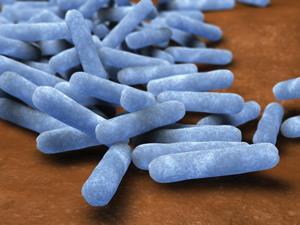 The World Health Organization (WHO) has warned antibiotic resistant bacteria could bring a nightmarish future, where seemingly trivial scrapes turn lethal, and currently routine operations become too risky to contemplate. In the wake of its first global report on the problem the WHO calls for greater effort to stop resistance emerging and develop new antibiotics.
'Without urgent, coordinated action by many stakeholders, the world is headed for a post-antibiotic era, in which common infections and minor injuries, which have been treatable for decades, can once again kill,' says Keiji Fukuda, the WHO's assistant director-general for health security. 'Effective antibiotics have been one of the pillars allowing us to live longer, live healthier and benefit from modern medicine. Unless we take significant actions to improve efforts to prevent infections and also change how we produce, prescribe and use antibiotics, the world will lose more and more of these global public health goods and the implications will be devastating.'
The report focuses on antibiotic resistance in seven bacteria responsible for common, serious diseases. Resistance is highest in Klebsiella pneumoniae, a common intestinal bacterium causing hospital-acquired infections such as pneumonia and bloodstream infections that newborns and intensive-care unit patients are particularly susceptible to. Some countries in all six WHO regions worldwide reported that antibiotic of last resort carbapenem would not work in over half of those infected with K. pneumoniae.
Laura Piddock, a microbiologist at the University of Birmingham, UK, says such findings highlight why the Antibiotic Action campaign she's director of is important. 'Resistance has emerged quickly to every antibiotic ever used,' she tells Chemistry World. 'It doesn't matter if it's a small molecule, conventional antibiotic, or a bacteriophage. It's always going to happen because bacteria evolve so quickly.'
The WHO's recommendations, therefore, focus on slowing that evolution through measures such as using antibiotics only where they're really needed, which Piddock stresses her support for. And she notes that although the limited opportunity for profit in low-cost, short course, drugs like antibiotics means many pharmaceutical companies don't develop them, the pipeline is not completely dry. She points to a study published in April 2014 showing at least 39 antibacterial compounds are undergoing clinical trials. Twenty-five are in Phase II or III clinical trials, and three are awaiting approval by the US Food and Drug Administration.
Working together against a common enemy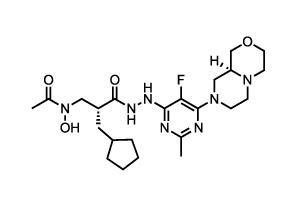 Pharma giant GlaxoSmithKline is committed to antibiotic development and has two antimicrobial drugs in Phase II trials, and one in Phase III. 'Antibiotic resistance is a challenge we want to be part of solving, but no one company can do this alone,' a spokesperson comments. 'Antibiotics research is one of the areas where we believe taking a more open-minded approach to sharing information and engaging in public–private partnerships will help.'
The Royal Society of Chemistry (RSC) also backs public–private partnerships as a way to boost antibiotic research, and calls on the UK government to increase funding for cross-disciplinary research. 'To avoid the public health emergency outlined in the WHO report the entire antimicrobial research community must work together to reinvigorate research into new antibiotics,' says James Hutchinson, senior programme manager, life sciences, at the RSC. He notes that an RSC commissioned poll conducted in 2013 found that 63% of the UK public believe that antibiotic research should be supported by a combination of public and private finances.
Piddock highlights one key area that all antibiotics developers must now focus on that's often overlooked. 'Are these compounds being developed with dosing strategies that will minimise the development of resistance? That's a question I'm not aware has been answered. Dosing strategies at the moment are done to avoid toxicity and to have maximum efficacy. We're now all recommending also dosing to minimise resistance.'