Will a new expert panel be any more effective than a chief science adviser, wonders Mark Peplow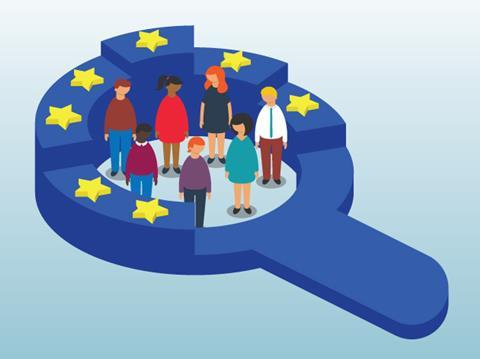 Last year, the new president of the European commission, Jean-Claude Juncker, decided that he did not need a chief scientific adviser (CSA). His decision to ditch the role drew howls of outrage from some sections of the science community, who felt that it symbolised a retreat from evidence-based policymaking.
At the time, I called for Juncker to strengthen the role of CSA, not scrap it. Clearly he wasn't listening (come on, Jean-Claude, do keep up).
Instead, Juncker asked his commissioner for research, science and innovation, Carlos Moedas, to come up with a different solution. The result, unveiled on 13 May, is a new science advice mechanism based around a panel of seven European experts. This super science septet will draw on expertise from national academies and other advisory bodies, feeding it through to the commission's various departments. The panel will be selected over the next few months, and starts work in October.
Broadly, the move has been greeted with cautious approval. After all, a single CSA is not the only model for providing scientific advice: many European countries rely on similar panels to shape and inform policy. The question now is: will this alternative mechanism improve the quality of science advice in Europe, and the way it is used?
A fair hearing
Moedas has said that panel members will be selected primarily on the basis of 'research excellence'. If that is really true, it is worrying. A strong scientific record is only a small part of what a good science adviser needs. Familiarity with policymaking – and the travails of Brussels politics – are far more valuable attributes.
But they will certainly be well resourced, with backup from a team of about 25 people. That contrasts with the staff of five that assisted the first and only CSA, molecular biologist Anne Glover, who held the post for three years until November 2014.
The panel's advice will also, according to Moedas, be more transparent than Glover's. This is a positive step – Glover was frustrated that her advice to the previous commission president, Josõ Manuel Barroso, was not always made public, fuelling accusations that she wielded too much influence with too little scrutiny.
Despite these restrictions, Glover was an enthusiastic figurehead for European science, speaking at about 250 public events during her tenure. The panel that replaces her should ensure that they too speak up for scientific evidence in public debate – even on touchy subjects such as GM crops and endocrine disruptors, areas where Barroso would perhaps have preferred Glover to keep quiet.
The panel must also engage with the public when it is involved in crisis management – volcanic ash clouds, E. coli outbreaks and the like – showing the EU's 500 million citizens that reliable evidence is being communicated promptly to those dealing with the situation. Indeed, a seven-member panel is a very visible demonstration that policymakers are listening to a wider range of viewpoints, which can help to legitimise policies that are based on the advice.
The panel's position in Brussels' complex hierarchy should help them to be heard. Glover was isolated within the president's own Bureau of European Policy Advisers, and struggled to establish working relationships with many of the other commission departments. In contrast, the new panel will be part of the commission's research directorate and have direct links with its Joint Research Centre.
It's tempting to wonder, though, whether Brussels needs yet another committee. In Future directions for scientific advice in Europe, a report published by the University of Cambridge's Centre for Science and Policy in April, Glover notes that the expert groups and committees that proliferate in Brussels often hold little public confidence because they are so anonymous and opaque.
Committee reports are also easier to ignore than a strident CSA. So the new panel must avoid simply waiting for commission departments to ask for their advice. It must have the freedom to be proactive, offering advice that it believes policymakers need, and willing to act as a dissenting voice if necessary.
Grumbling Brits
There's no doubt that the commission has handled this affair badly. Senior policymakers have admitted that the backlash to Junker's decision to axe the CSA took them by surprise. Some have written it off as typical grumbling from the Brits. And it has left a lingering feeling that science advice is seen as an optional extra in Europe, rather than a basic?necessity.
Yet that advice is arguably even more critical in Europe than in national government. Glover has pointed out that the majority of EU policies concern standardisation and harmonisation, for example, which depend heavily on measurement and scientific analysis. Meanwhile, expert input is vital for Europe's long-term plans to tackle global challenges such as climate change, energy security and antibiotic resistance.
It bodes well that the new science advisory mechanism will be well resourced, well connected and more politically palatable than the CSA. But it remains to be seen whether it will wield any greater influence than Glover.