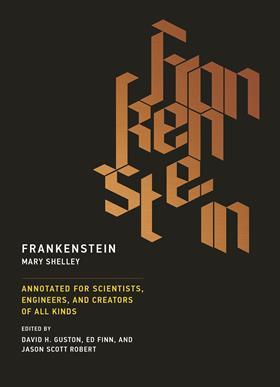 Next year will see the 200th anniversary of the publication of Mary Shelly's classic, Frankenstein; or, the modern Prometheus. To celebrate this, a new edition has been release with annotations aimed at scientists and engineers.
This edition of the podcast includes a classic extract from the book, an interview with David H Guston, one of the editors of the new edition, and the Chemistry World team discuss why the novel is still relevant today.
You can read our review of Frankensteinhere, and find all our book reviews here.
Next month, we'll be discussing the classic science fiction work of Mary Shelley in a new annotated version of A course in deception by Jana Rieger.
We want to include you, the Chemistry World reader, in the conversation so tweet your thoughts to @ChemistryWorld, or use the hashtag #BookClubCW and we'll endeavour to include your opinions (or questions) in the podcast.