This month's podcast features I'm a Joke and So Are You, in which comedian Robin Ince sets out to understand what makes us human.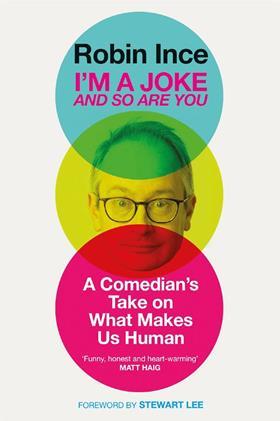 Through the book, Ince reflects on his own experiences and time on stage, and gains personal insights from other comedians. He also speaks with people whose job it is to understand the human condition. Leading neuroscientists and psychologists help shed light on phenomena such as creativity, anxiety and imposter-syndrome.
Both hilarious and heartbreaking, the book delves into childhood memories, brain scans and the role comedy can play during life's toughest moments.
In January, we'll be reading Gene Machine by chemistry Nobel laureate and president of the Royal Society Venki Ramakrishnan, who tells the inside story of the race to discover the structure of the ribosome – the complex cellular machinery that turns information stored in DNA into proteins.
We want to include you, the Chemistry World reader, in the conversation so tweet your thoughts to @ChemistryWorld, or use the hashtag #BookClubCW and we'll endeavour to include your opinions (or questions) in the podcast.