The big beast of analytical conferences – Pittcon – rolls into Chicago this March
Pittcon 2017, the world's leading annual conference and exposition for laboratory science, will be held in Chicago, US, on March 5–9 in the West Hall of McCormick Place. From a diverse technical programme, leading short courses and networking opportunities to a dynamic exposition, Pittcon offers something for everyone. If you are a returning conferee or a first-timer, you will not want to miss this exciting global journey to connect with scientific research, innovations and resources.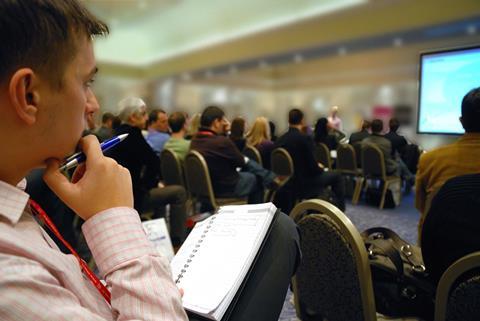 The first-rate technical programme will provide a unique opportunity to learn about the latest research and findings from world-renowned scientists in fields such as biomedical, environmental, genomics and proteomics, fuels/energy, analytical chemistry, materials science, food science, pharmaceuticals, polymers/plastics, QA/QC, water/wastewater and more.
Sessions presented in symposia, oral sessions, workshops, awards and posters will include topics related to analytical methodologies in a broad range of applications. The following is a sample of a few of the leading symposia sessions that will be presented:
UHPLC method development in pharmaceutical analysis. Michael Dong of MWD Consulting will focus on the development of new chemical entities with high chemical and chiral purity which are a regulatory expectation in new drug development.
Applications of NMR in food analysis. Clark Ridge of the US Food and Drug Administration will present a general overview of the most common uses of NMR in food analysis, as well as several specific applications with possible advantages and limitations evaluated throughout.
Integration of liquid chromatography and mass spectrometry in proteomics. Andrew Alpert of PolyLC will present recent methods to facilitate the analysis of protein variants by online mass spec without the need for fraction collection and desalting.
Bridging the gap between analytical technologies and medical cannabis science, Joshua Crossney of jCanna will focus on efforts to bridge the gap between analytical techniques and medical cannabis applications, in order to bring together experts from both arenas to share knowledge and improve cannabis testing.
Recognition where it's due
There will be 15 prestigious awards presented at the conference. Edward Solomon of Stanford University in the US will receive the 2017 Pittsburgh Spectroscopy Award. This award was established in 1957 and honours an individual who has made outstanding contributions in the field of spectroscopy. The focus of this half-day symposium is on the application of transition-metal-ion-centered methods in defining structure–function correlations over metal sites in biology.
Another prominent prize is the Royal Society of Chemistry Award, which will be presented to Kirsty Penkman of the University of York, UK. This session is a journey using proteomics to understand the past and present and solve future global challenges.
An additional educational aspect is the affordable short course programme, which will offer more than 100 courses covering topics relevant to chromatography, life science, laboratory and data management, food, environment, spectrometry – to name a few. These courses are available in half-day up to two-day classes at beginner or intermediate levels.
Pittcon is the perfect venue for networking with colleagues from around the world. Conferee networking sessions, which begin on Sunday and are open to all full conferee registrations at no extra cost, will be one of the ways in which attendees with similar interests will be able to interact.
To complement this robust technical programme, leading companies from more than 30 countries will provide a world-class exposition showcasing the latest analytical instrumentation used in labs across many industries.
New and improved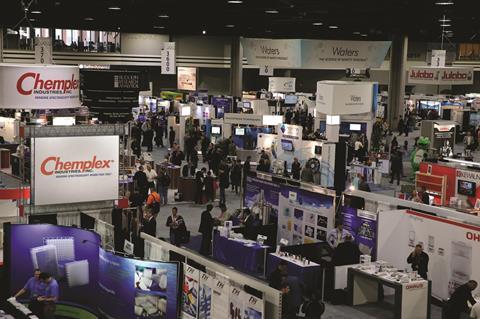 New on the floor this year will be the 'magnificent mile'. This area will be dedicated to various entertaining activities such as our first ever Lab Gauntlet, food vendors, rest and massage spots. There will also be the Gravity Car Race, where an attendee can build and race their own toy car. In the Virtual Reality station, you can experience a variety of games and visit new exciting places.
The expo floor will have an exciting new attraction, Anton Paar's mobile lab – you will want to be one of the first to step on board! The Anton Paar mobile lab is on wheels travelling from coast to coast, bringing analytical instruments and technical experts directly to you. You can experience hands-on demonstrations with a variety of Anton Paar instruments, put your question to technical experts and even service your existing instruments.
Live demos will be returning for the second year. Attendees are invited to participate in interactive product presentations from select companies in a dedicated area covering such topics as air monitoring, new techniques in food, water and pharmaceutical testing, as well as innovative products to increase lab efficiency and recent developments in spectroscopy, lab procedures, sampling and analytical techniques.
Pittcon's new and improved mobile app is available for free download for iOS and Android mobile devices. It provides complete details about exhibitors, live demos, technical sessions, short courses, conferee networking and gives access to maps and local Chicago dining and nightlife. Users are now able to create an agenda which will sync across their devices and the web version, Pittcon at a Glance.
The registration, tremendous value at $325, includes unlimited, week-long access to the exposition floor, live demos, technical program, conferee networking sessions and all amenities. New this year is a $100 Expo Only pass that gives you access to the exhibitions only.
Pittcon is an once-a-year event where participants realize the benefits throughout the entire year, and helps keep the scientific community up to date on innovations in instrumentation and the latest research. It's a once-a-year opportunity to establish new relationships to expand your professional resources and network with colleagues from around the world – all in one place.

Pittcon is the world's leading annual conference and exposition on laboratory science. Pittcon attracts attendees from industry, academia and government from over 90 countries worldwide.
View full profile