Knowing the origin and composition of raw materials is crucial to ensuring finished products meet sustainability demands. Veeva's cloud software solutions help brands navigate global compliance seamlessly
Sustainability has become a key buzzword in recent years with most chemical companies' mission statements expressing intent to contribute positively. Many company websites even refer to elements of the United Nations' 17 Sustainable Development Goals published in 2015.
Meanwhile, the European Union (EU) began its European Green Deal initiative in 2019 with the goal of becoming climate-neutral, and China is also seeking significant progress in green development. While there are laws on green development and the control of toxic substances, once a product has market access, it is public opinion that determines its success.
The public is pressuring industry to adopt more sustainable processes
It can be difficult to sell unsustainable or hazardous products to consumers and demonstrating sustainability has become a major selling point. Sustainability cannot be demonstrated without precise knowledge of the product's composite materials. Companies must consider all impurities within a product, as well as alternatives for substances of concern. But how does all this relate to transparency? In this approach, transparency depends on the ability to prove and demonstrate sustainability claims as accurate.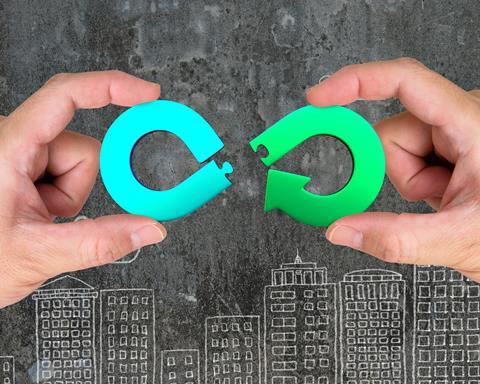 Transparency and the question of relevance
The public is putting pressure on industry to adopt more sustainable processes and produce more materials. Not only has this disrupted buying and investment behaviours, but the law and regulations around compliance have changed too.
Disregarding public opinion isn't an option for chemical sector companies. Non-governmental organisations, and the media, will expose any deviation from the perceived correct way to do things. Big industry players are generally quite focused when it comes to avoiding the pitfalls of public shame but many enterprises in the supply chain are required to indirectly comply with regulatory demands that they encounter via customer request only.
Certificates and declarations of sustainability underpin public trust in brands
There are many requirements for transparency, and regulations dictate the type of information that authorities require. Furthermore, if the assessments and studies submitted lack consistency, applications will likely be rejected. Successful registration and authorisation is necessary for market approval in key economic areas worldwide. And satisfying national authorities will not always be sufficient to successfully enter wider markets.
Certification and declarations of sustainability underpin trust in the respective brands so good knowledge of the globally operating supply chain is crucial. Without transparency around how and where materials are sourced, no sustainability factors can be demonstrated.
Openness has its own pay-off
The EU's Transparency Regulation (1381/2019) is effective from March 2021. It amends the General Food Law Regulation and prior legislature of plant protection products – pesticides – and food contact materials. Back in 2006, the Aarhus Regulation described how environmental information could be assured for consumers.
Publishing the wrong data can have a devastating effect on public opinion
But it is this new Transparency Regulation that has piqued companies' attentions because it will support transparency and customer confidence in the EU's food-related risk assessment processes. The crucial point is that studies usually deemed confidential will be made publicly available.
For chemical companies, it will become increasingly important to know what is being researched, what the outcome is and what the implications are. Publishing the wrong data can have a devastating effect on the public opinion. If any data has been hidden on purpose it will be discovered quickly and easily by non-governmental organisations.
The transparency regulation makes it more rewarding for chemical companies to develop products with a great margin of safety right from the start. If the scientific outcome is not as expected, however, agility is needed to cope with the consequences of finding new product line dead-ends.
Transparency and end-to-end compliance
Product labels include two kinds of information: claims of what is included in the product and claims of what isn't. 'Free from' claims are mostly on the front – 'This product contains no artificial colours or no added sugar' – with the real ingredients list hidden in small print on the back.
Labels with wording like 'Package recyclable' or '100% organic' are becoming popular. Sustainability claims are positive indications and mostly not as easy to comprehend as simply indicating the absence of certain substances or methods.
Connecting internal and external stakeholders is one benefit of Veeva's sustainability management software
Managing the accuracy of claims on packaging has become a real burden to the consumer product industry. Every claim requires substantiation, which increases the pressure on all suppliers to demonstrate compliance. This means a lot of compliance-related communication and management of certificates and declarations. The process for ensuring end-to-end compliance – from supplier to customer – can benefit from digital solutions that can connect internal and external stakeholders.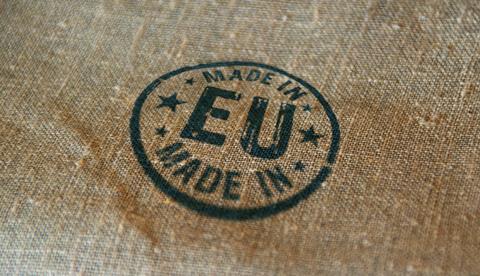 The ROI of a transparent trajectory
Full transparency from the supply chain to customers is the preferred outcome. But what if that cannot be demonstrated? Business processes may be disrupted if knowledge of impurities emerges, or when regulatory changes force a re-evaluation of the existing supply chain.
Procurement of the cheapest raw materials may well have been the key driver for business decisions in the past but, without assessment and due diligence for compliance and transparency, it is an approach that will not be tenable in the future.
Current supply chains struggle to manage the wide variety of raw material questionnaires, declarations and certificates around compliance. Only those companies with real-time knowledge of which companies registered what, where and for which uses will retain a competitive advantage.
Those companies will be equipped to answer customer requests quickly and reliably, instilling trust and confidence in the brand. Supply chain players that take weeks to answer customer requests will be outpaced. Transparency will evolve from a nice-to-have to a business necessity.
A unified system that enables end-to-end compliance and transparency underpins success
Maintaining regulatory compliance at a global level is a major challenge for regulatory affairs and product stewardship managers. Without unified solutions to connect siloed experts within multinational chemical companies, the agility required to achieve customer service solutions, or with adjustments of formulas for future compliance, will likely prove elusive.
Business processes must not be blocked due to missing notifications, registrations or authorisations. Registration may be expensive and complicated, but being the first to market is a competitive advantage that can ensure market leadership for many years. Investing in a unified system to enable end-to-end compliance and transparency can underpin successful business on a global scale. And the best news is that the technology that helps companies achieve this already exists.
Digital transformation from original raw material supplier to the customer is no longer a future dream. It can be real today.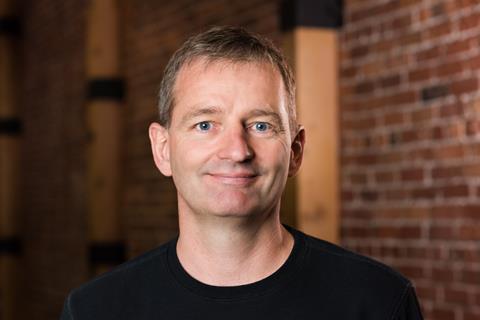 This article was authored by Andrew Douglass, strategy lead, chemical industry, Veeva Systems.
Douglass will present the upcoming webinar The circular economy data challenge created in partnership with Chemistry World.
Click the button below to register
19 November 4pm (GMT)