$210 million endowment from entrepreneur and Moderna investor Tim Springer will support ongoing research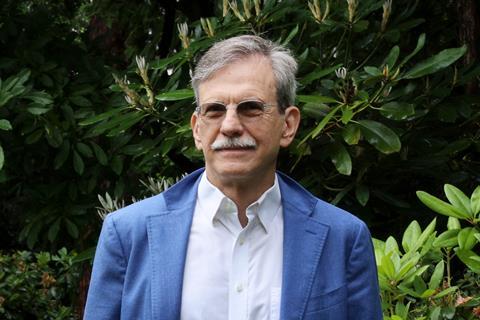 A founding investor in the biotechnology company Moderna has donated $210 million (£170 million) to the Institute for Protein Innovation (IPI) in Boston, US.
Billionaire Tim Springer, who has been a professor of biological chemistry and molecular pharmacology at Harvard Medical School for 46 years, cofounded the IPI in 2017 and previously donated $40 million to the non-profit research organisation.
The IPI is focused on providing synthetic antibodies, rather than antibodies from lab animals, and protein-based tools to the scientific community. In a statement on 24 May, the organisation said the money would 'advance protein science and accelerate research to improve human health'.
'This gift is unmistakably transformative,' said Ken Fasman, president and chief executive of the IPI. 'Thanks to Tim's commitment, IPI will be able to take on more challenging problems in protein science that academia and industry cannot or will not. We now have the potential to impact biomedical research at a greater scale and duration.'
Last year Springer, alongside Erkki Ruoslahti and Richard Hynes, was awarded the 2022 Albert Lasker Basic Medical Research Award for their discovery of integrins, involved in the recognition, attachment and trafficking of cells in the body.

Julia joined the Chemistry World team as Science correspondent in May 2023. She previously spent eight years leading the clinical and science content at The Pharmaceutical Journal, the official journal of the Royal Pharmaceutical Society, a membership body for pharmacists.
View full profile