Following the huge success of vaccines and treatments for covid-19, companies are upping their investment in R&D and dealmaking
Covid-19 may no longer be causing the worldwide chaos it had in the past couple of years, but that does not mean it has left the pharma industry's list of targets. As the virus mutates, so the vaccine makers have adjusted their mega-selling products to maintain efficacy. Both Moderna and Pfizer–BioNTech have developed bivalent vaccines that target two Omicron subvariants of the virus, and both are also looking at combining this with four strains of flu virus in a single injection, potentially being ready in time for the 2023–24 flu season. Novovax's vaccine was added to the approved list at the end of 2021, and the adjuvanted protein-based vaccine developed by Sanofi and GSK was given the go-ahead in Europe as a booster dose.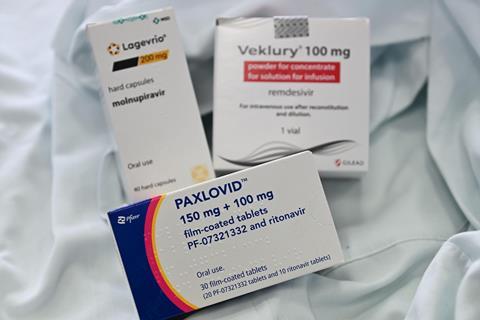 The news has been mixed for some of the drugs approved to treat the disease, however. While studies have shown that Pfizer's Paxlovid (nirmatrelvir and ritonavir) does indeed reduce the risk of serious disease, death and long Covid, in September the World Health Organization (WHO) advised against the continued use of Regeneron–Roche's casirivimab-indevimab antibody combination and GSK–Vir's sotrovimab (Xevudy), because of a lack of efficacy against the latest viral variants.
The Medicines Patent Pool, meanwhile, has recruited numerous companies to make generic Paxlovid and Lagevrio (molnupiravir, Merck & Co's antiviral) for sale in developing countries, after the companies gave consent. The latter has also licensed Sinopharm to sell and make molnupiravir in China. In the UK, however, the National Institute for Health and Care Excellence omitted Lagevrio (along with several antibody treatments) from its November draft treatment guideance, for being insufficiently cost-effective.
Perhaps unsurprisingly bearing in mind the vaccines' vast sales figures, the patent infringement lawsuits have also started. CureVac filed a lawsuit against BioNTech in Germany saying its patents around modifying mRNA to make it more stable had been infringed. Meanwhile Pfizer–BioNTech filed separate proceedings in the UK a couple of months later, looking for judgment that they had not infringed CureVac's patents. In between these two filings, Moderna started suits in both Germany and the US against Pfizer–BioNTech.
There have been numerous advances in vaccines outside the world of Covid. Both GSK and Pfizer have vaccines for respiratory syncytial virus (RSV) heading into the approvals process, while Pfizer started a Phase 3 trial for an mRNA-based flu vaccine. As well as the updated Covid products, both BioNTech and Moderna are diversifying. The latter is working on RSV, flu and rare diseases, for example, and the former on an mRNA shingles vaccine in collaboration with Pfizer.
While Covid-19 is very much still with us, another virus has also made headlines in 2022: monkeypox. WHO declared it a public health emergency in July, and announced a name-change to mpox in November. There is no specific vaccine, but its close relationship to smallpox has led to a huge increase in demand for that vaccine, notably a product made by Denmark's Bavarian Nordic, which is upgrading its production site in response. Governments have been scrambling to secure doses, and some countries implemented fractional dosing to extend supplies.
M&A and research deals
2022 looked like a quiet year for true megamergers, until Amgen agreed a $28 billion deal for Horizon Therapeutics, with its international reach and pipeline of drugs for rare autoimmune and inflammatory diseases. Several fairly substantial deals were closed, however, and the trend for big pharma companies to snap up start-ups to fill their research pipelines continues unabated. Pfizer continued to spend its post-Covid cash resources – including $6.7 billion (£5.4 billion) on inflammation and immunology specialist Arena, and $5bn on Global Blood Therapeutics which, as well as its development pipeline, has an already-marketed drug, Oxbryta (voxelotor) to treat sickle cell disease. Another $11.6 billion went on Biohaven, a neuroscience specialist Pfizer already had a stake in, adding migraine drugs to its portfolio. And $525 million bought ReViral, a startup focused on antivirals for respiratory syncytial virus.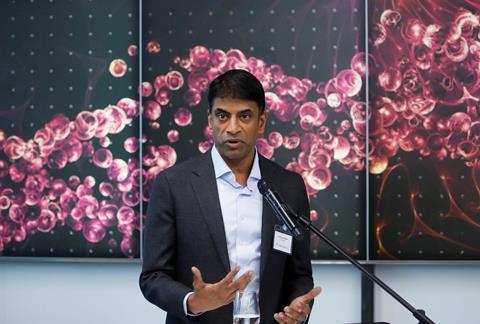 There were very many other deals. For example, GSK bought vaccine company Affinivax for $2.1 billion, adding a 24-valent pneumococcal vaccine and the accompanying technology platform. It dropped another $1.9 billion on Sierra Oncology, with its late-stage myelofibrosis drug momelotenib.
Bristol Myers Squibb acquired cancer company Turning Point for $4.1 billion, Takeda agreed a $4 billion-plu deal for psoriasis specialist Nimbus, Amgen bought ChemoCentryx and its portfolio in cancer and autoimmune and inflammatory disorders for $3.7 billion, Sumitovant bought Myovant Sciences for $2.9 billion, and Sanofi acquired oncology business Amunix for $1 billion. Belgium's UCB spent $1.9 billion on Zogenix, which has a marketed antiepileptic, Fintepla (fenfluramine). And Merck & Co is to buy clinical-stage Imago BioSciences and its portfolio for bone marrow diseases, for $1.3 billion.
Pharma pipelines also continue to be expanded via research deals and alliances. Most are heavily back-loaded, with a relatively small sum up front followed by further, much larger, payments if milestones are met. As well as these collaborations helping to fund the biotech's research, they add technology or candidate drugs to the pharma company's portfolio, and may lead to a full acquisition down the line.
Unsurprisingly, a significant number of these alliances were signed again in 2022. Sanofi was particularly busy, with a cell therapy deal with Scribe Therapeutics, two more with IGM Biosciences and Adagene in immunotherapy, a further deal with Seagen for antibody–drug conjugates, and an AI target-discovery collaboration with Insilico Medicine. Merck & Co also signed multiple deals, including with Orion and Kelun for cancer, Orna on RNA, and Curve for 'undruggable' targets. And Pfizer continued its spending spree in research alliances, too, including one with Vita DAO in longevity. This list represents just a few examples – there were many, many more.
Restructuring, closures and investments
Novartis announced a major restructuring project in April, with plans to make $1 billion of cuts. The company confirmed in August that this would mean 8000 job losses – about one in 13 of its workforce. It now has plans to spin out its Sandoz generics segment into a separate business. Spin-out was also the name of the game at GSK (no longer GlaxoSmithKline) in July, with its consumer division becoming Haleon in the largest new listing on the UK stock exchange in a decade, with an initial market valuation of $36 billion.
Elsewhere, Sanofi revealed new corporate branding, losing the legacy Genzyme and Pasteur names in the process. Regulatory setbacks at Biogen led to plans for downsizing its business in Massachusetts, US. And Eli Lilly spoke about plans to increase employment outside its historical Indiana home in the light of a new and restrictive abortion law in the state.
Ireland – long a major centre for pharma manufacturing – benefited from significant further investment in 2022. Pfizer, for example, is reportedly investing more than €1 billion (£860 million) in its Grange Castle, Dublin facility. Takeda opened a plant to make allogeneic stem cells where it will manufacture perianal fistula treatment Alofisel, also at Grange Castle. AbbVie plans to open a new unit in Cork in 2025, and Lilly is building a manufacturing plant in Limerick. MeiraGTx opened a facility to manufacture viral vectors for gene therapies in Shannon.
There have been even bigger investments elsewhere, such as Novo Nordisk's $2.6 billion investment in three new production plants and expanding a fourth in Kalundborg, Denmark. Samsung Biologics' plans to invest $5.2 billion on four new plants to make biopharmaceuticals. Moderna announced plans for a $1.3 billion mRNA vaccine facility in the UK, with a government commitment to buy its vaccines over the coming decade. It has secured similar arrangements with Canada and Australia, and is looking to do the same in Japan.
Soaring costs and legal woes
Production costs have soared recently, with the escalation of energy prices in Europe driving inflation. Generic medicines are a particular concern, with their slim profit margins and controlled prices, and manufacturers are facing the twin hit of these spiralling costs and supply chain issues for various key active ingredients, many of which are sourced from Asia. Several European manufacturers are struggling to operate at full capacity, and a report from generics company Teva called on the EU to help create a more level playing field between Europe and Asia, and support the European generics makers in building resilience in the sector. Generics trade association Medicines for Europe has called on EU member states to help its members with soaring energy costs.
Large legal settlements in US opioid litigation continued to trickle in. Several pharmacy chains, for example, paid up for their roles in the epidemic, including $3 billion from Walmart, and about $5 billion each from Walgreens and CVS. Teva was in line to pay $4.3 billion, while J&J and three distributors settled about 3000 lawsuits, with J&J paying up to $5 billion, and the distributors up to a further $21 billion. Opioid manufacturer Endo filed for bankruptcy in the wake of large settlements.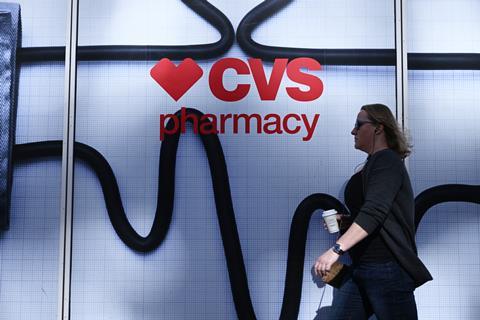 Elsewhere, both AstraZeneca (AZ) and GSK settled long-running patent disputes. AZ paid Roche's Chugai unit $775 million for patent infringement with ravulizumab (Ultomiris), the orphan drug for paroxysmal nocturnal haemoglobinuria developed by AZ subsidiary Alexion. And GSK is being paid $1.2 billion by Gilead for infringing the patents on ViiV's HIV drug dolutegravir. GSK will also receive 3% royalties on Gilead's triple combination drug Biktarvy for five years.
As routine inspections of manufacturing facilities get back up to speed post-pandemic, regulatory concerns about trace levels of nitrosamines in medicines continue. Various products and batches of multiple products from different manufacturers have been withdrawn because of very small quantities of the carcinogens, and various lawsuits from groups of patients claiming they caused cancer are in the offing.
In the US, pricing reforms introduced as part of the Inflation Reduction Act are worrying pharma companies. The act came into effect in August, and includes a proposal that would allow the government to set drug prices. The Pharmaceutical Research and Manufacturers of America (PhRMA) trade association claimed the bill will result in fewer new medicines, while not affecting real-world affordability challenges facing patients.
Of particular concern is the fact that price negotiations kick in once small molecule drugs have been on the market for nine years, and biological medicines for 13. The clock starts ticking at the first approval: cancer drugs are often approved first for cancers with relatively small markets, with more (and larger) indications approved later once more data are available. Little time would be left to recoup the costs of research on these subsequent approvals. Several companies have suggested they may avoid seeking early approval in the US as a result, delaying until data are available from those larger indications. Far from helping US patients, access to these new medicines would be delayed, and there would be less incentive for companies to research expanded indications for already-launched medicines.
We end where we started: with Covid-19 vaccines. AbbVie's anti-inflammatory antibody Humira (adalimumab) had topped the global sales list for nine years, and was expected to stay there until serious biosimilar competition started eating into its sales. But despite exceeding $20 billion in annual sales for the first time in 2021, it was bumped into second place by Comirnaty, the Pfizer–BioNTech Covid-19 vaccine, whose $37 billion sales dwarfed those of Humira. Spikevax, the Moderna vaccine, followed closely with $18 billion in sales. It will be interesting to see how long the Covid-19 vaccines continue to dominate the top of the sales list as we move on from the pandemic.