Contributions to research rewarded in the honours list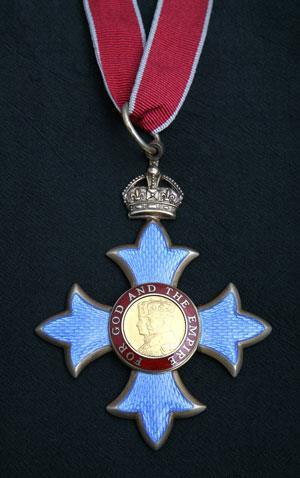 Paul O'Brien, the current head of materials and chair of inorganic materials chemistry at the University of Manchester, UK, has received a CBE for services to science and engineering. O'Brien was a council member of the Royal Society of Chemistry and founded the nanotechnology company Nanoco in 2001.
Both David Cowan, head of forensic science and drug monitoring at King's College London, and Alan Turnbull, senior fellow of corrosion at the National Physical Laboratory, have received an OBE for their services to anti-doping science and science and industry, respectively. Director of the Drug Control Centre in the UK, Cowan has served as the laboratory representative for the International Olympic Committee. Turnbull is a Royal Society fellow and the principal author of eight international standards in corrosion.
Lesley Thompson, director of programmes for the Engineering and Physical Sciences Research Council, has been awarded an MBE for her services to research. Thompson took over as director in 2006 and has recently been appointed as Elsevier's director of strategic alliances.
Of the 1196 people named on this year's honours list, 2.5% are scientists or researchers. This is slightly down on 2015 when it was 3%.