Open letter says 'Plan S is a serious violation of academic freedom'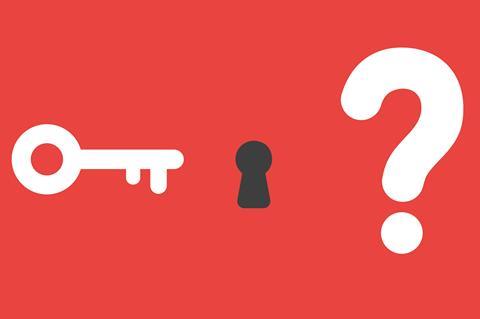 More than 850 researchers – the majority of them chemists – from across Europe have signed an open letter saying Science Europe's Plan S, an ambitious set of principles designed to speed up the transition to open access publishing, 'goes too far' and is 'too risky'.
They are concerned some of the measures in Plan S – including the opposition to hybrid open access publishing – will limit researchers' freedom to publish in high quality journals that are important for their career progression. They claim the rules will disproportionately affect fields such as chemistry, where many of the most popular journals are hybrid.
Nature Chemistry, Angewandte Chemie and several titles published by learned societies such as the Royal Society of Chemistry and American Chemical Society operate traditional subscription models alongside paid-for open access options.
Open access is much bigger than this narrow image put forward by Plan S

Lynn Kamerlin, University of Uppsala, Sweden
The letter states that its signatories support open access, and that Plan S is 'probably written with good intentions'. But they warn the plan in its current form 'goes too far, is unfair for the scientists involved and is too risky for science in general'.
'The complete ban on hybrid (society) journals of high quality is a big problem, especially for chemistry,' the letter says, adding that researchers could be discouraged from settling in or collaborating in countries where the funders have such restrictions. 'Why would someone with academic ambitions come to eg the Netherlands or Sweden to obtain a PhD or postdoc experience if they are not allowed to publish in journals that are important for their career progression?'
A 'draconian' plan
Announced in September, Plan S has had a mixed reception among publishers and researchers. It is a commitment among national funders to ensure the research they support is published in 'full, immediate' open access journals by 2020 that was put together by the organisation Science Europe and the European commission's open access envoy Robert-Jan Smits. While it has been praised by open access advocates and backed by funders in 27 countries – including UKRI and the Wellcome Trust in the UK – it has not proven popular with publishers, who say it threatens academic freedom and that researchers should be able to choose where they want to publish.
'Open access is much bigger than this narrow image put forward by Plan S,' says Lynn Kamerlin, a chemist at the University of Uppsala in Sweden who helped organise the letter. 'The community is finding solutions to open access … and knowledge is being made open in many different ways.'
She says the rules about hybrid publishers in Plan S are 'draconian' and is worried it could 'put walls around science' by jeopardising collaborations. 'This is creating a very strange situation within Europe. I was in a conversation with a potential collaborator, and they said – with no malice intended – that because their funding agencies hadn't joined Plan S, if mine joined that would be a problem and we could no longer collaborate.' She also fears that the best students will be put off working in Plan S countries, and that the anti-hybrid rules may damage society publishers that researchers in fields such as in chemistry and physics rely on. 'Anything that jeopardises our learned societies is a danger to chemistry,' she says.
The letter calls on those behind Plan S to 'take responsibility for the implications and risks' it may have for the European research landscape and take 'every possible action' to limit negative effects.
Researchers from all over Europe, Australia and the US have signed it, including Nobel laureates Ben Feringa and Arieh Warshel. The countries with the most signatories are Spain, Sweden and the Netherlands.
Obsession with metrics?
In response to the letter, a spokesperson for Science Europe told Chemistry World that the organisation is talking to publishers and taking the research community's 'legitimate concerns' into account as they develop guidance for implementing Plan S.
'Plan S creates strong incentives for journals to change their business models to an open access one,' they said. 'Crucially, Plan S foresees that the funders will revise the rewards systems and use of bibliometric indicators. This will address some of the barriers to career progression that researchers currently experience such as the pressure to publish in a limited number of journals.'
Jans-Smits echoed the view that opposition to Plan S is linked to an obsession with journal metrics such as impact factor in comments he made to Science Business following the open letter's publication. Kamerlin insists that this is not the case, and is keen to reiterate that the majority of the letter's signatories are supportive of open access. 'I completely understand the concerns of 'double dipping' and I've criticised this in the past,' she says. 'But there are ways to encourage openness without going for a plan that really looks like it's tailored towards a certain business model.'
She says rather than abolishing traditional subscription fees in favour of article processing charges – where institutions pay to publish papers that are then freely available – the most effective path towards open science may be through 'offsetting' arrangements, where subscription fees are offset against the costs of publication.
The Royal Society of Chemistry (which publishes Chemistry World) is one of the society publishers referred to in the letter. Emma Wilson, the RSC's director of publishing, says they agree with many of the principles outlined in Plan S and support 'a sustainable transition to open access'.
'Visibility of Plan S still seems relatively low within the community from the feedback we have had so far,' she says. 'We definitely have a role to play in educating and supporting our community to understand the principles and the implications for them both in the short and longer terms. We also want to help give them a voice in the ongoing debate.'
Wilson adds that the society will be reaching out to the Plan S funders 'to work with them in finding answers that work for all of us'.