Xiaorong You stole files detailing BPA-free can coatings from seven major chemicals firms
A chemist and former employee of Coca-Cola in Atlanta, US, has been convicted of conspiring to commit economic espionage and steal valuable trade secrets related to formulations for bisphenol-A (BPA)-free coatings that line beverage cans. Xiaorong You, a naturalised US citizen born in China, stole trade secrets not only from Coca-Cola, but also major chemical and coating companies, the US Department of Justice (DOJ) said on 22 April. Sentencing has been set for 1 November.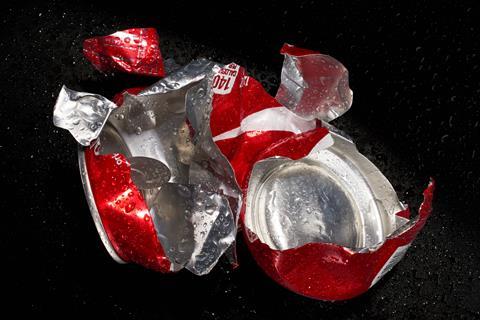 While working as a principal engineer for global research at Coca-Cola from 2012 to August 2017, You was one of only a few employees who had access to trade secrets covering BPA-free coatings belonging to AkzoNobel, BASF, Dow Chemical, PPG, Toyochem, Sherwin Williams and Eastman Chemical.
From September 2017 to June 2018, she served as a packaging application development manager for Eastman Chemical in Tennessee. Again, she was one of a limited number of personnel with access to the company's trade secrets.
In August 2017, right before You moved from Coca-Cola to Eastman, she copied dozens of trade secret files to an external hard drive, according to a trial brief filed in July 2020. She was originally indicted for trade secret offences and wire fraud in February 2019, and a second indictment in August 2020 added economic espionage and conspiracy to commit economic espionage to her charges.
You's trial lasted 12 days before she was found guilty. Court documents and evidence proved that she stole these trade secrets in order to create a new BPA-free coating company in China, partnering with the Weihai Jinhong Group, the DOJ says. The two partners received millions of dollars in Chinese government grants to support the new company, including a Thousand Talents Plan award, according to the agency.
Moving away from BPA
For decades, until relatively recently, most canned food manufacturers used BPA-based linings inside their products to help preserve flavour and prevent the container from corroding or reacting with its contents. However, there are concerns that BPA can leach into food and drink, and studies have linked BPA exposure to increased risk of serious health conditions like cancer, diabetes, and infertility.
This led US and European regulatory bodies to ban the compound in baby bottles several years ago. More recently, in 2017 the European Chemicals Agency identified BPA as a substance of very high concern under the EU's registration, evaluation, authorisation and restriction of chemicals (Reach) legislation.
More than 95% of food can production has moved to BPA-free linings that are typically made from acrylic, polyester, non-BPA epoxy resins or polyolefins, according to the Washington, DC-based Can Manufacturers Institute. At You's trial, chemical and coating companies representatives testified that developing these BPA-free alternatives was a very expensive and time-consuming process, estimating that the information You stole had cost nearly $120 million (£86.33 million) to develop.

Rebecca became the US Correspondent for Chemistry World in September 2014, based out of Washington, DC, after writing for the magazine on a freelance basis since 2007.
View full profile