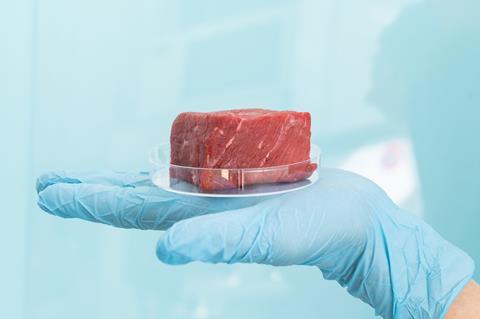 Legislation under consideration by the Italian government would prohibit the production, export or import of synthetic 'meat' grown from animal cells. If approved, the bill would introduce a fine of €10,000–€60,000 (£8800–£53,000) for any violation of the proposed ban, which would reportedly include other food and drink products similarly derived from cells in a laboratory, several media outlets including Reuters reported.
'The passing of such a law would shut down the economic potential of this nascent field in Italy, holding back scientific progress and climate mitigation efforts, and limiting consumer choice,' warned Alice Ravenscroft, head of policy at the Good Food Institute Europe. It could prevent Italian scientists from pursing this field and put an end to cultivated meat startups in the country, she added.
'The EU already has a robust regulatory process in place for confirming the safety of new foods like cultivated meat, and regulators in the United States and Singapore have already found it to be safe,' Ravenscroft added. This development puts Italy at odds with the rest of Europe, she suggested, noting that the Netherlands last year announced €60 million in government funding to support cellular agriculture, and the UK government also putting up £16 million for sustainable novel food production systems in December 2022.
Cellular Agriculture Europe called the proposed law 'unnecessary' because food products can only enter the EU market if they are authorised by the European Commission, following a thorough safety assessment by the European Food Safety Authority.
'This ban could be damaging the economic opportunity for Italy and the EU to be at the forefront of this innovation, to contribute to strengthening Europe's food self-sufficiency in the face of fragile supply chains, increased domestic and international supply constraints and its competitiveness in the global agri-food industry,' cautioned Cellular Agriculture Europe, a coalition of companies dedicated to producing cell culture-based foods.
In November, the US Food and Drug Administration gave initial approval for cultivated meat to be sold in the US, declaring California-based Upside Foods' cultured chicken to be safe for consumption. Then in March, the agency gave Good Meat a 'no questions' letter indicating its acceptance of the company's conclusion that its cultivated chicken – sold in Singapore for more than two years – is also safe to eat.
The only company anywhere in the world that is currently permitted to sell cultured meat to consumers is Eat Just, which began doing so in Singapore in late 2020.

Rebecca became the US Correspondent for Chemistry World in September 2014, based out of Washington, DC, after writing for the magazine on a freelance basis since 2007.
View full profile