Full decommissioning process of Wylfa site will take up to 90 years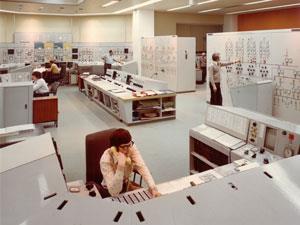 The UK's oldest nuclear power station, and the last of its kind in the world, has closed after 45 years of operation.
Based on the coastal island of Anglesey, the Wylfa Magnox nuclear reactor was built in 1971 and is the last in a fleet of gas-cooled reactors. Modern nuclear plants use water as a coolant. At its peak Wylfa generated 1000MW of electricity, making it the world's most powerful nuclear plant in the early 1970s.
The remaining fuel will now be removed from the defunct plant – a process estimated to take up to three years – and the site cleared by 2026. The reactor buildings will only be fully decommissioned in 2105, when they are safe to demolish.
Magnox announced last year that 165 people based at Wylfa will lose their jobs by May 2016, reducing the workforce to 357, as the company decommissions the site. Horizon Nuclear Power, a Hitachi subsidiary, plans to build a new nuclear power plant at Wylfa. If approved by the UK government, the Wylfa Newydd reactor could be online by the mid-2020s.