Alongside the race for Covid-19 treatments and vaccines, the industry has maintained momentum
2020's headlines have been dominated by coronavirus since the first reports of a mysterious virus causing pneumonia in Wuhan, China, in January. The pharmaceuticals sector's response was huge. While the pharma landscape has been somewhat unusual this year, at least some business has carried on.
The need for effective and innovative ways to treat disease is something that even a global pandemic will not blunt
Of course, a lot of the focus on clinical trials this year has been Covid-19-related, but trials continue elsewhere, despite the challenges and delays the pandemic has caused. However, there has been disruption. According to Evaluate Pharma's World preview 2020, outlook to 2026 report, 'Hundreds of clinical trials have been mothballed and trial readouts delayed; smaller developers in particular are exposed here, as they rely on fresh data for financial injections and partnering agreements.'
While many biotechs may be feeling the pinch, some of the pandemic fallout may prove positive in the longer term. Part of the temporary flexibility the US Food and Drug Administration introduced in an attempt to keep cancer clinical trials on track could be made permanent, and clinical research may be accelerated as a result.
New drug approvals continue apace and, in particular, the arsenal of cell and gene therapy products is growing. Kite's chimeric antigen receptor T-cell (CAR-T) therapy Tecartus (brexucabtagene autoleucel) was approved to treat mantle cell lymphoma, and Orchard Therapeutics' Libmeldy stem cell gene therapy was recommended by the European Medicines Agency (EMA) for the rare genetic condition metachromatic leukodystrophy. The EMA also conditionally authorised Zolgensma (onasemnogene abeparvovec) from AveXis, a gene therapy to treat children with another rare condition, spinal muscular atrophy.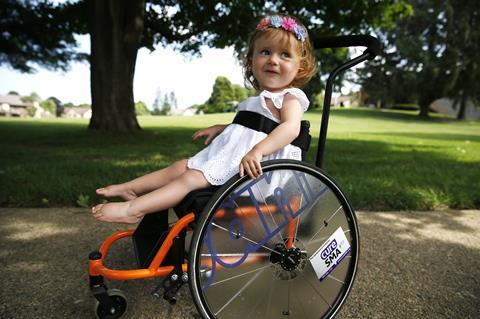 Other highlights include a triple combination drug, Kaftrio (elexacaftor, tezacaftor and ivacaftor) from Vertex, for cystic fibrosis. Two long-acting antiretroviral medicines for HIV: Rekambys (rilpivirine) from Janssen and Vocabria (cabotegravir) from ViiV. If used together, injections every month or two can replace daily tablets for HIV patients who have reached undetectable virus levels in their blood. A vaccine from Janssen to prevent Ebola was also approved in Europe.
Alzheimer's disease remains a hot topic, with yet more hopes being dashed on the altar of failed trials and regulatory knock-backs. Biogen's aducanamab is in the final stages of the regulatory process in the US, and while the final decision is not due until March 2021, in November members of an FDA advisory committee cast doubt on the clinical data. There was also disappointment for Eli Lilly and Roche, whose antibodies solanezumab and gantenerumab both failed to halt cognitive decline in a phase 3 trial in early onset Alzheimer's.
Merger desert
There was a near-total absence of M&A activity until the mid-December announcement of AstraZeneca's $39 billion acquisition of Boston, US-based rare disease specialist Alexion. Mylan's merger with Pfizer's generics business under the new name Viatris (initiated in mid-2019) finally completed in November, after regulatory delays caused by the pandemic. Shionogi acquired Tetra Therapeutics in May, having already increased its equity investment in the US biotech to 50% a couple of months earlier.
While M&A activity has been minimal, there has been a lot more action on the manufacturing front, with several large investments in plants and facilities. Pfizer, for example, is investing €300 million (£270 million) in a new facility at its Ringaskiddy, Ireland, site to make clinical trials supplies. While Samsung Biologics has opened an R&D centre in San Francisco, US, allowing it to carry out contract development services closer to its clients.
The growing focus on cell and gene therapies has, unsurprisingly, led to a lot of manufacturing investment there. Novartis, which already has cell therapy products on the market, has boosted its capacity for CAR-T therapy Kymriah (tisagenlecleucel) after a deal in Japan. Takeda opened a cell therapy facility in Boston to make clinical trial supplies. Thermo Fisher is investing $180 million (£135 million) in a facility in Plainville, US, that will double the company's commercial viral vector capacity for the gene therapy and vaccine markets.
85% of companies are actively recruiting AI specialists, and 60% are already using AI in their clinical operations
Merck KGaA, meanwhile, is spending €250 million on a manufacturing and R&D facility in Switzerland. It's also investing €59 million in a facility to manufacture highly potent active pharmaceutical ingredients in Madison, US, with continuous flow manufacturing technology for making antibody–drug conjugates.
Sanofi is investing nearly $700 million in a new vaccine research and production facility in France, while a $470 million injectable products facility in North Carolina, US, is on the cards at Eli Lilly. UCB is spending €300 million on a manufacturing site for monoclonal antibodies in Belgium, and South Korea's Celltrion will invest at least $500 million over five years on a biological drugs plant in Wuhan, China.
Chinese outsourcing giant WuXi continues to expand its foreign footprint, with a new $60 million manufacturing hub in Worcester, US. It is also acquiring a drug product manufacturing facility in Leverkusen, Germany, from Bayer.
There was a degree of portfolio shuffling, particularly of products whose patents have expired. Takeda sold 18 products to Brazil's Hypera Pharma for $825 million, for example, while AstraZeneca (AZ) sold several ageing hypertension drugs to UK-headquartered Atnahs for $350 million, and some European rights to cholesterol lowering agent Crestor (rosuvastatin) to Grünenthal.
The list of new research deals was far more extensive. For example, AZ and Daiichi Sankyo are collaborating to develop an antibody–drug conjugate to treat cancer. AZ is also working with Silence Therapeutics on small interfering RNA (siRNA) therapeutics in a number of areas. Biohaven, meanwhile, is to develop a number of calcitonin gene-related peptide receptor antagonists discovered by Sosei–Heptares. Takeda and Carmine Therapeutics are collaborating on gene therapies for rare diseases, and Jiangsu Hansoh is partnering with artificial intelligence (AI) specialist Atomwise to discover new treatments for various diseases, including cancer.
Covid-19 has wiped nearly $8 billion off forecasts of biopharma sales in the year, with 60% of that decrease being borne by the biggest 15 companies
The interest in AI and machine learning tools continues elsewhere, too. According to a survey by the Drug Information Association and the Tufts Center for the Study of Drug Development, 85% of companies are actively recruiting AI specialists, and 60% are already using AI in their clinical operations.
The year has seen start-ups and biotechs attract significant investment. The UK BioIndustry Association and Clarivate said that in the three months from June 2020, UK biotechs raised more than £1 billion in equity finance, making it the highest quarter on record, and bringing the total for the first nine months of the year to £1.9 billion.
Opioid withdrawal?
There are finally signs that the US's opioid epidemic may be on the decline. An analysis of data in the US National Survey on Drug Use and Health by scientists at the Rush University Medical Center in Chicago indicates that the number of people reporting using opioids without their doctor's consent fell by 26% between 2007 and 2018.
FDA continues its battle against unlicensed online sellers of opioids, having sent warning letters to the owners of 17 websites in the US, China, Iceland, India, New Zealand and Pakistan for selling the drugs online without prescription to US consumers.
More of the ongoing lawsuits have also been settled. Endo and Par settled for $8.75 million in Oklahoma, which has been spearheading state legislation. Mallinckrodt agreed a $1.6 billion deal covering 47 states and territories. But these were dwarfed by the $8.3 billion Purdue agreed to pay the federal government, although it is still facing a multitude of state cases. Indivior paid $600 million in July, and former chief executive Shaun Thaxter pleaded guilty to US federal charges of misrepresentation a day after stepping down from the company at the end of June, with a reported payoff of £2.3 million. In October, he was given a six-month jail sentence. This is on top of the $1.4 billion settlement reached by Indivior's former parent company, Reckitt Benckiser, in December 2019.
Shoring up supplies
Concern about the reliance on foreign sources for pharmaceuticals has been a common theme. Both Europe and the US are looking at the composition of their pharma supply chains, and whether more manufacturing should be done domestically.
Fake and counterfeit medicines continue to pose threats to patients, and a joint operation in January between the FDA, other US federal agencies and the Indian government intercepted about 500 shipments of illicit treatments entering the country through an international mail facility across three days in January. About 50 different products were found, including cancer and HIV drugs, and a lot of opioids. Many of them had been shipped via third countries to conceal their true origins.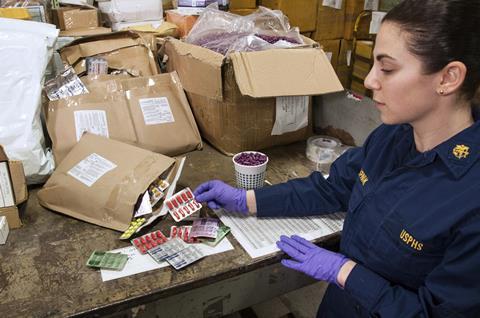 Drugs contaminated with tiny quantities of carcinogenic nitrosamines remain an issue. For example, in January the Indian manufacturer Granules recalled more than 23 million ranitidine tablets in the US because of contamination with N-nitrosodimethylamine. In Europe, the EMA recommended suspending sales of all ranitidine products because of the impurity in April, while in July it introduced a set of measures designed to ensure the contaminant remains at acceptably low levels. In September, the FDA issued guidance to help manufacturers detect and prevent these impurities in finished drug products, particularly by collaborating with the manufacturers of the APIs.
Another weight loss drug has is being withdrawn from the market, with Eisai voluntarily withdrawing Belviq (lorcaserin). It was only allowed onto the market after a large five-year trial in 12,000 patients showed it did not have the cardiovascular side effects that dogged other weight loss drugs. However, subsequent FDA analysis of data from this trial showed an increased incidence of cancer that outweighs the benefits of treatment.
Sales and forecasts
Humira (adalimumab) has remained at the top of the best-seller list since 2012, and is likely to stay there for another couple of years, with sales totalling nearly $20 billion last year. But growing biosimilar competition is expected to see it surrender its long-standing place at the top of the list. Merck & Co's Keytruda (pembrolizumab) immunotherapy is set to overtake it in 2024, with sales projected to top $24 billion by 2026, according to EvaluatePharma. It is already approved for 20 cancer indications, and this list will continue to grow.
However, Covid-19 has wiped nearly $8 billion off forecasts of biopharma sales in the year, with 60% of that decrease being borne by the biggest 15 companies. Yet despite the challenges and short-term losses relating to the pandemic, Evaluate was still predicting 3.7% growth for 2020 in its July report, stating: 'The need for effective and innovative ways to treat disease is something that even a global pandemic will not blunt.'
Of course the end to pandemic restrictions will almost certainly come in the form of a vaccine. A huge amount of work and investment has been put into the effort, with vaccines being developed at unprecedented speed. Pfizer was the first to produce sufficient safety and efficacy data to convince regulators to consider emergency approval, closely followed by Moderna; both of these rely on mRNA, a new type of vaccine technology that the pandemic has accelerated into the clinic. Close behind is the product from AstraZeneca and the University of Oxford, UK, which works in a very different way. Many more are in the pipeline at various companies and institutions around the world.
Manufacturing will be an issue, and distribution even more so – particularly for the mRNA products that need to be stored at low or ultra-low temperatures. But thanks to the huge efforts of the pharma industry, there is finally a glimmer of light at the end of the pandemic tunnel.